Carlsbad's Hidden Gem: GIA
Living in Southern California makes every moment of free time an opportunity to explore.
In a landscape where everyday activities take place where others vacation, there are new things to experience around every corner.
Still, no matter how popular a city may be to the outside world there are always hidden gems within any town that can go overlooked. When uncovered, these things are often revealed to be the very fabric that makes a city unique. The Gemological Institute of America (GIA) is one of those very locations in Carlsbad. Quite literally a 'hidden gem', the GIA sets Carlsbad apart both in California and the world.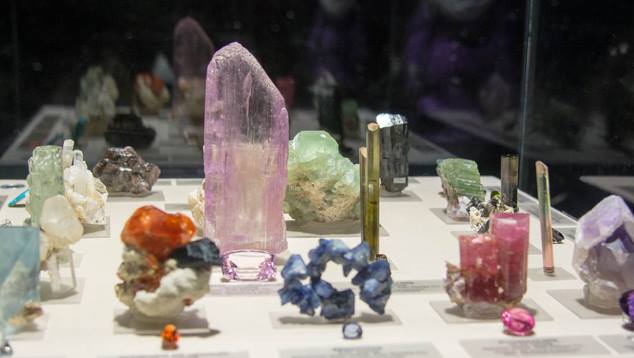 The Gemological Institute of America (GIA) was established in 1931. Since then, it has gained notoriety as one of the leading authorities on a gem stones found throughout the world. As a non-profit, the institute serves as an academic resource for students around the world to acquire the tools they need to start a career in gemology and jewelry. Founded by Robert M. Shipley, the GIA was started to provide students with an opportunity to learn about gemology within the United States. By aligning with a core mission of research, protection, and discovery, the institute has created some of the key components still used by jewelers today. The loupe with a triple aplanatic lens was patented by GIA in 1934 and modern professional jewelers still use a version of this jeweler's loupe today. In 1937, the GIA patented the first known gemological microscope that allowed jewelers the ability to be able to examine the interior of gems. Since then, the institute has elevated the accreditation of genealogical education and issued the first graduate diploma in Gemology as well as authoring the first diamond grading reports that have since become a benchmark for the diamond industry: cut, clarity, color, and carat weight.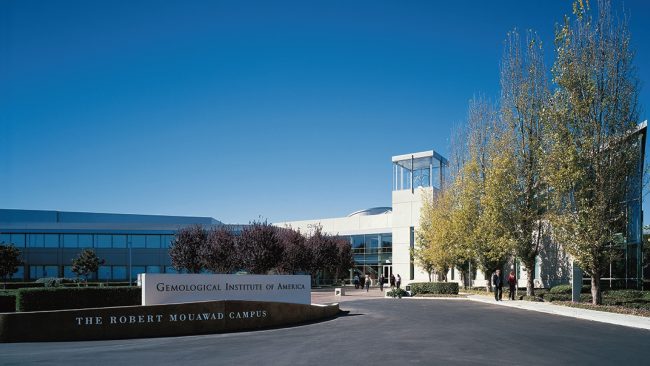 For students, the GIA now offers onsite and online courses. GIA supplies courses and diploma programs in gemology, jewelry, and design. The programs pave the way for students to pursue opportunities like becoming a jewelry business owner, gem and jewelry buyer, lab and research professional, diamond manufacturer, appraiser, auction house specialist, instructor, or loose stone dealer.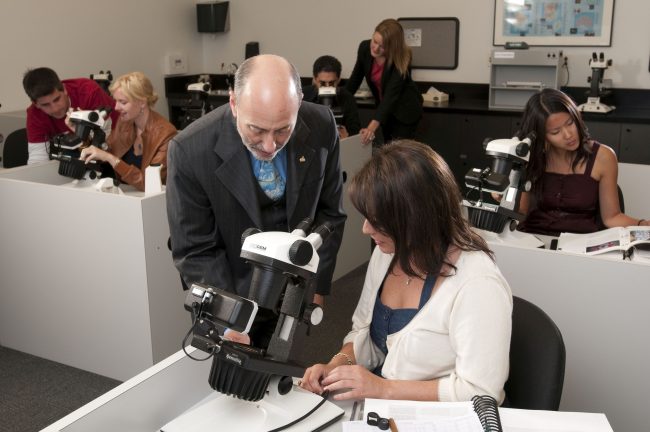 On the public side, the GIA features an amazing museum that attracts residents of Carlsbad as well as visitors from around the world. It is accessible by appointment only and requires a minimum of 24 hours notice in order to book an appointment. The museum has a rotating list of exhibits that allow guests the ability to learn about the science that goes into gems and jewelry as well as featuring rare stones from around the world. Currently, there a number of unique pieces to view at the Carlsbad location. There is an Ivory carving featuring a piece of ivory carved in mainland China in 1935 that shows the myth of the Dragon King's daughter and was created prior to treaties banning elephant ivory trading. Another active highlight at the GIA is a 426 lb rutilated quartz crystal sculpture, the Bahia, that is touted to be the 'world's largest pendant'. This magnificent sculpture weighs over one million carats and took years to create. Other exhibits include a walk through of the jewels of India, the Hauser Mineral collection, the Kabuki Brooch, Visions in Crystal, and Symphony in Gemstones, among many others.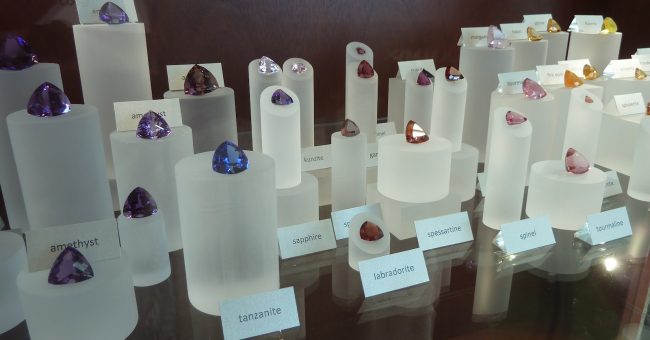 Whether you are a prospective student interested in starting an education in the science behind the world's finest stones or you would like to visit the museum to view the amazing exhibits featuring gems and diamonds you can't see anywhere else, the GIA is truly a fantastic part of the city of Carlsbad. In order to schedule an individual or group tour, you can email or call:
guestservices@gia.edu
1-800-421-7250, ext. 4116
https://www.gia.edu/gem-education/carlsbad
Self guided tours are also available to Carlsbad residents with an appointment made at least 24 hours in advance.