Where to Go for Valentine's Day Dinner in Carlsbad
With New Year's resolutions well under way, February is the time of the year to look beyond ourselves and spoil our loved ones. Planning a memorable Valentine's Day doesn't come easy to everyone.
However, it can be the key to setting the pace to a memorable year. There is a short list of dates that are important to keep on your calendar throughout the year.
Birthdays and anniversaries top that list. Valentine's Day is a close runner up. However, with the holidays barely over, it can be one of the hardest to remember. This year, Valentine's Day falls on a Friday. This is great news for planners and procrastinators alike. Whether you are a purist and can only imagine celebrating on the 14th or are a hopeless romantic who wants to spread the love throughout the weekend, you can do either this year. Luckily, there is still plenty of time to put plans in motion. If you are in Carlsbad this Valentine's Day and are wondering what to do, look no further. Here are four of the trendiest, most unique and most delicious places to make a Valentine's Day reservation this year.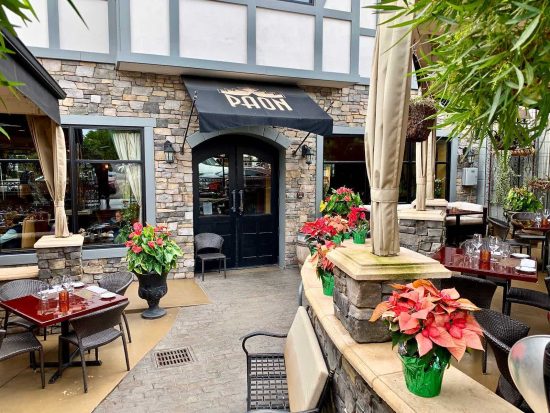 Paon Restaurant & Wine Bar
Good food and good wine are romantic by nature. If you're looking for a chic and classy venue this Valentine's Day, Paon Restaurant & Wine Bar is the place to go. With over 650+ wines on their list, Paon is a new food & wine concept taking North County by storm. The elegant space serves up a bistro-style menu and live piano music year-round. For Valentine's Day, they are putting together a prix fixe menu that will impress your date with delicacies like traditional French escargot bourguignon, seared rare Hawaiian yellowfin tuna, and black pepper roasted New Zealand cervena venison.
Dinner is $85 per person plus tax and gratuity. Reservations for the art deco dining room can be made at: 760-729-7377.
Jeune et Jolie
The culinary scene in Carlsbad is constantly growing. Even foodies can have trouble keeping up with the best restaurants in town. However, if you've heard anything about the culinary trends in North County, there's a good chance you've heard of Jeune et Jolie. Named one of Esquire's best new restaurants in America in 2019, the new intimate 80-seat restaurant is a Carlsbad 'bucket list' restaurant.
The French nouvelle cuisine is artfully presented amidst elegant pink, white, and gold decor. Seasonally driven produce makes even the lightest dishes bright with flavor and the exploratory cocktail menu has a variety of creative textures and aromas.
The restaurant prides itself on being a place that you can celebrate life's special occasions. Make this Valentine's Day an exceptional occasion by reserving a spot at one of Carlsbad's most acclaimed restaurants to date.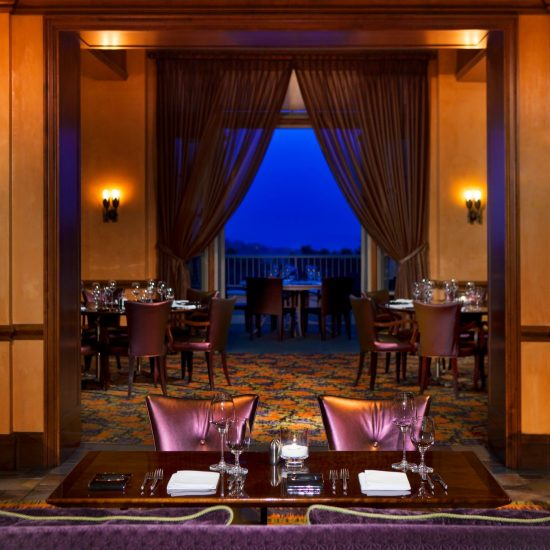 Harumama Noodles & Buns
One of Little Italy's trendiest new spots has migrated to North County and found a home in Carlsbad. Harumama Noodles & Buns is a playful new restaurant that serves up Asian fare inspired by Chinese, Japanese, and Korean cuisines. Their savory broth ramen is made fresh daily and comes complete with sesame seeds, scallions, and leeks. You can add proteins like duck and pork cashu while testing your taste buds with varying levels of spiciness.
The thing that sets Harumama apart is their character buns. Steamed buns are an essential part of modern Asian fare. Harumama takes these buns to the next level and turns them into cute little characters that you can bite into. A sweet red bean polar bear, ground BBQ beef cow, and sweet Nutella bunny are all on the menu. On Valentine's Day, they often run a special heart shaped bun. Take your cutie to this new noodle spot for a special Valentine's Day meal that will warm their heart.
Vivace
Chef de cuisine Richard Powers II and Pastry Chef Christophe Rull are pairing up to make a Valentine's Day menu that emphasizes the luxury and decadence of Vivace. The produce at Vivace is locally sourced and their meats are sustainable, hormone free, and free range. The pasta is hand made in house with organic flour and eggs. If this alone doesn't make a case for the food they serve, Vivace's Valentine's Day menu is full of elegant dishes like buttered poached Maine lobster risotto and braised short rib with cauliflower and wagyu tallow crema.
The $125 pre fixe menu a small price to pay for the excellence that it delivers. Make your reservation today, while there are still seats available.
There are plenty of options when it comes to Valentine's Day dinner. Getting a reservation at any one of these Carlsbad restaurants will make for a memorable outing for you and your loved one.