Chillin and Grillin in Carlsbad on July 4th
July 4th is almost here, which means that swimsuits, backyard barbeques and fireworks are right around the corner.
Memorial Day, the 4th of July, and Labor Day are three holidays that give us a reason to break out the red, white, and blue. They are the perfect start, middle, and end of summertime fun.
On July 4, 1776, the thirteen colonies that made up our country claimed their independence from England. That event eventually led to the formation of the United States and the commemoration of our freedom is what we celebrate every July. In modern-day America, Independence Day is a holiday that carries the tradition of hot dogs and burgers, cold drinks, boats, bonfires, music, and - most importantly - friends and family. By July, the months of 'May gray' and 'June gloom' have burnt off and the heat of the Southern California sun starts to set in. With temperatures on the rise, there is no better time to break out your best swim trunks and get the sunscreen ready for time on the beach.
Every town celebrates Independence Day a little differently. Depending on local trends and traditions, July 4th is a community event that is rooted in history. In New York, huge fireworks displays ignite over bodies of water. Cities in the Pacific Northwest sponsor free outdoor concerts. In Carlsbad, July 4th is a holiday that we look forward to year-round. This year, if you're in Carlsbad, here are some ideas about how you can celebrate the holiday in style.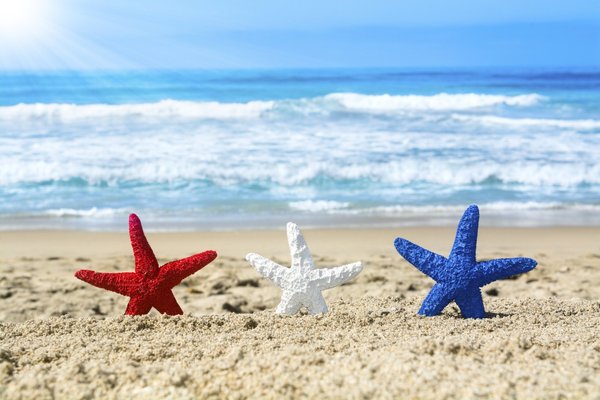 Park Hyatt Aviara 4th of July Activities
Since Independence Day falls on a weekend this year, there is even more time to have fun. The Park Hyatt Aviara is one of Calrsbad's most esteemed resorts and they are pulling out all the stops when it comes to the 4th of July.
All weekend, the resort will be hosting a variety of red, white, and blue themed activities. The resort is laid out over 200 acres of lush, Southern California private land. It just went through a jaw dropping $50 million dollar renovation, and the transformed accommodations are the epitome of coastal luxury. The reimagined pools are a combination of splash pads, ocean view pool decks, and waterslides.
During the weekend of July 4th, the resort will be hosting daily crafts, sandcastle contests, and fireside s'mores. Moonlight movies will be aired outdoors at the Palm Court on Friday and Saturday, and the weekend will commence with an outstanding fireworks show over the Ocean View Pool Deck on Sunday, July 4th.
Hotel guests and non-hotel guests are welcome. Get your tickets today!
Tune in to Alex Elisabeth at Chandler's Restaurant
Outdoor music is an Independence Day tradition. Outdoor music with food and ocean views is next level. At Chandler's Restaurant, you can get all of the above. Their outdoor patio is a stone's throw from crashing waves and their indoor dining room has a wall of windows with expansive views of the Pacific. They offer farm-to-table cuisine and a full bar of craft cocktails.
On July 4th, you can grab a spot on the patio, order a drink, and watch the sunset over the Western sky. In the evening, local artist Alex Elisabeth will be performing. She is a home-grown Southern California based musician who specializes in acoustic pop covers. On Sunday, July 4th she will be playing live on the patio. Reserve a table now for a relaxing evening on the water.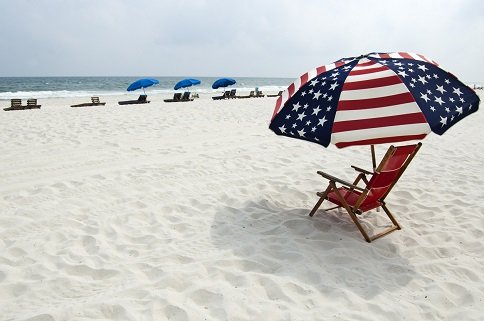 Throw a BBQ of Your Own
Independence Day is the best time of the year to fire up the grill and get outside. Luckily, Carlsbad is home to many different parks and recreational areas that make having a July 4th barbeque easy without having to open your home to guests.
Holiday Park
Holiday Park is a 5.9 acre park that is located close to all of the hustle and bustle of downtown Carlsbad. Just blocks away from City Hall and the historic Barrio neighborhood, the park has all of the features of a great outdoor space. There are gazebos, designated picnic areas with barbeques, restrooms, playground areas, and horseshoe pits.
Cannon Park
If you want to get close to the water, Cannon Park is the place to be. On the corner of Carlsbad Blvd and Cannon Road, Cannon Park is just steps away from the beach. Amenities include an athletic field, picnic areas with barbeques, basketball courts, and restrooms. There is a play area for kids, and 1.7 acres of green grass to spread out on.
Alga Norte Community Park
A little further inland, Alga Norte Community Park offers amenities for parents, children, pets, and everyone in between. Just off of El Camino Real, there is a state of the art aquatic center, one of the largest skate parks in the county, and a huge off-leash dark park for furry friends.
The park is fitted with green features, has multipurpose ball fields, and plenty of shaded areas with barbecues. You can spend the entire weekend playing outdoors, grilling up food, and splashing around in the pool.
School is out, and summer vibes are here. On July 4th, celebrate at any one of these great places - you'll be grillin' and chillin' before you know it!
Lastly, be sure to check back often as more events may be posted as we get closer to the 4th!