LEGOLAND Kicks Off the Halloween Season with Brick-or-Treat 2022
And even though it might still feel like summer outside, Halloween season is just around the corner.
The custom of trick-or-treating, in which children dress up in their favorite costume and solicit treats from neighbors, became popular in the United States in the early 20th century.
Today, Halloween is one of the biggest holidays for candy sales in the United States, exceeding $2 billion annually.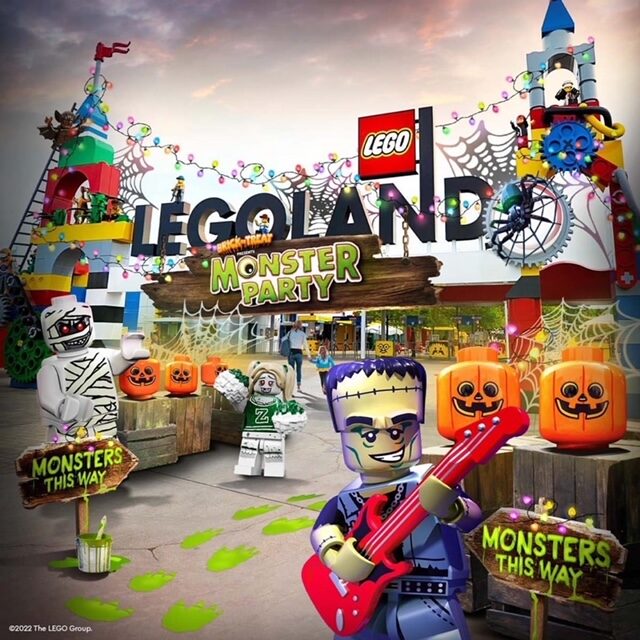 To kick things off, LEGOLAND's Brick-or-Treat Monster Party is opening its doors for its signature Halloween event for families to enjoy every Saturday from September 17 to October 29 and on Sunday, October 30. All Brick-or-Treat activities will run from 3 p.m. - 9 p.m during the event and from 2 p.m. - 8 p.m. on Sunday, October 30. This year's theme is a Monster Party and it's guaranteed to be a quirky, weird and and bewitchingly fun attraction for families with monsters taking over the park!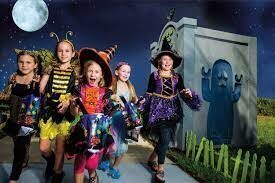 LEGOLAND will transform into the ultimate Halloween celebration with themed zones, decorations and, of course, candy and trick-or-treating. After the sun goes down, the frighteningly-fun Monster Party kicks into high gear and rides like the Dragon Coaster will come to life with party lights and a groovy monster disco soundtrack. There will even be a premiere of a new, thrilling 4D movie "The Great Monster Chase!" where four tweens try to sneak into a monster party. The not-so-spooky flick features special effects with wind, bubbles, water and more.
There will be more family-friendly live entertainment spooktacular and activities including LEGO Lord Vampyre's Very Important Monsters (V.I.M.) Dance Party, Operation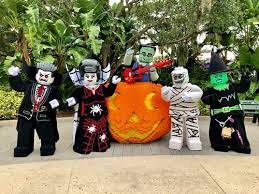 Monster Squad and A Candy-Coated Curse, where trick-or-treaters sing and dance to get out of a "sticky" situation. There is an all new lineup of shows in 2022 with never-before-seen LEGO characters.
From dressing up as ghosts, witches, and skeletons to superheroes, movie stars or cartoon characters - Halloween is all about imagination and creativity. All guests (children and adults) are
encouraged to join the festivities in costume. There will be a ghoulishly fun parade and costume contest with a variety of categories for the entire family. Make sure everyone is wearing your favorite costume and be ready to show off your best monster moves!
LEGOLAND's Brick-or-Treat Monster Party celebrates all of the best things Halloween has to offer. Admission is included with the purchase of daily tickets and select annual passes. Be sure to get your tickets online, arrive early, take note of show times and plan your trick or treat schedule - Halloween is almost here!