Make Small Business Saturday a Success in Carlsbad - Saturday, November 26, 2022
Sandwiched right between the craziness of Black Friday and the online alternative of Cyber Monday, Small Business Saturday is a day dedicated to celebrating small businesses and encouraging community engagement by shopping at local establishments.
Small businesses are considered the backbone and heart of the economy. They bring the community together and help keep profits local – directly benefiting a city's economy. Taxes from small businesses are transferred back into the parks, schools and services that are the foundation of a thriving community. For every dollar spent at a small business in the United States, approximately 67 cents stays in the local community.
Small Business Saturday is also a great chance for small business owners to boost sales before the end of the year. While shoppers are used to hurrying to big department stores to cash in on Black Friday deals, Small Business Saturday encourages a more intimate shopping experience at local stores.
This Saturday, November 26, 2022 you can celebrate Small Business Saturday in Carlsbad Village to boost awareness and support for local small businesses in Carlsbad. Shoppers can enjoy specials and discounts from almost every locally owned store in the Village. To add to it, there will be a hospitality booth from 10am to 5pm at the corner of Grand Ave. and State St. which will be giving away:
- $1,500 worth of dining gift cards
- Shop Small and Carlsbad logo tote bags to the first 100 people
- Reusable City of Carlsbad tote bags while supplies last
- Carlsbad swag
Check out of these local Carlsbad stores to find great gifts for the holidays and support businesses in the Village that serve our city:
Trove Marketplace
Trove Marketplace is located in the heart of downtown Carlsbad. The shop is full of unique treasures with collections ranging from furniture and home decor to candles, jewelry and clothing. The eclectic mixture of unique gifts include everything from hand painted ornaments and charms to mermaid themed beach souvenirs. When it comes to holiday shopping, The Trove has everything you need to kick off holiday gift giving.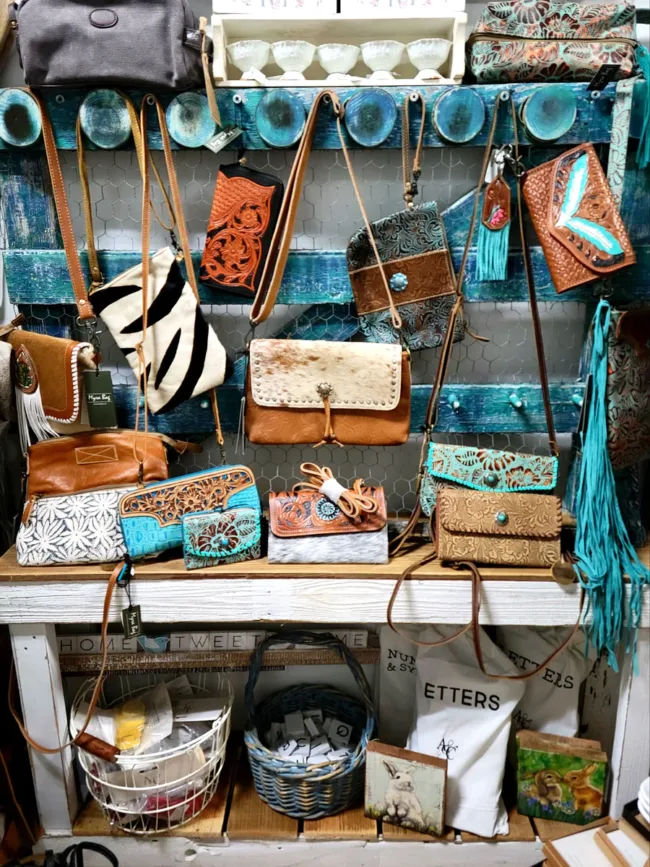 Stop by on Small Business Saturday for storewide discounts.
Village Rock Shop
The Village Rock Shop was created by local entrepreneur Xenia Mateui. When she started the store, she knew that there was something special about the magical world of crystals but wasn't sure just what. Today, Xenia's shop is a place where local artisans can gather and share ideas. Shoppers will find a vast selection of hand-made products like natural candles, holiday earrings, aromatherapy sprays and dreamcatchers with gemstones.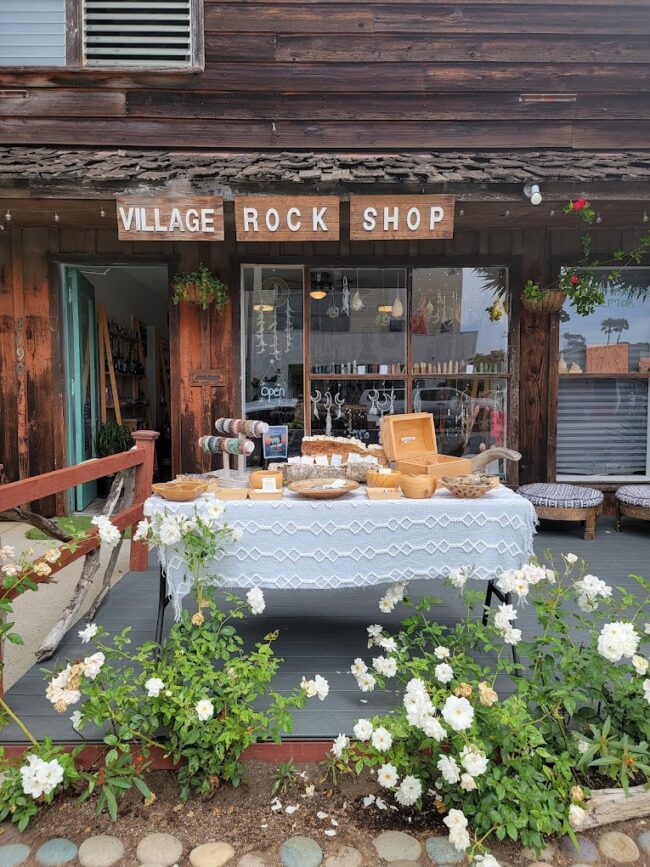 The Village Rock Shop takes pride in ensuring that their crystals are of the best quality. Gems are sourced from around the world and offered at reasonable prices. Visit the Village Rock Shop on Small Business Saturday for 15% off, storewide.
Status Skate Shop
Skate culture is akin to surf culture in Carlsbad. For skaters who frequent the Carlsbad Skate Park or the Alga Norte Skatepark, Status Skateshop is a one stop shop for top of the line boards and accessories. Located in the heart of Carlsbad Village, Status is home to skateboards, longboards and one wheelers. Surfskates, fingerboards and kids boards are available as well.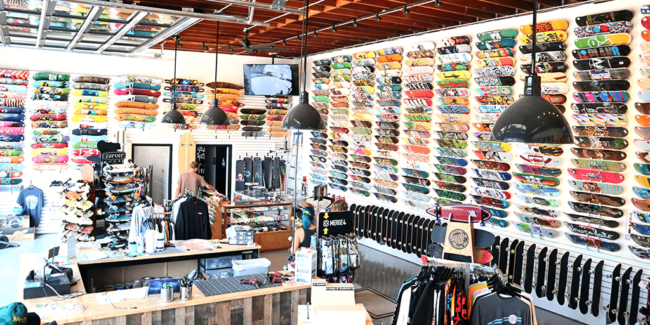 Visit Status Skate Shop on Small Business Saturday for 10% off of some of the top brands in the industry including Alien Workshop, Element, Dogwood, Toy Machine, Shorty's, Bamboo Skateboards, Onewheel Pint and much more. You even can grab protective gear, apparel and accessories while you're at it.
Retail Therapy Boutique
Retail therapy is a thing, and at the Retail Therapy Boutique, owner Meghan Scholl has worked in retail for over 20 years and knows the benefits of retail therapy beyond the simple experience of shopping. When Meghan experienced the loss of both friends and family members in 2011, she found clarity in her love of clothes and realized that she wanted to offer the joy of retail with her community.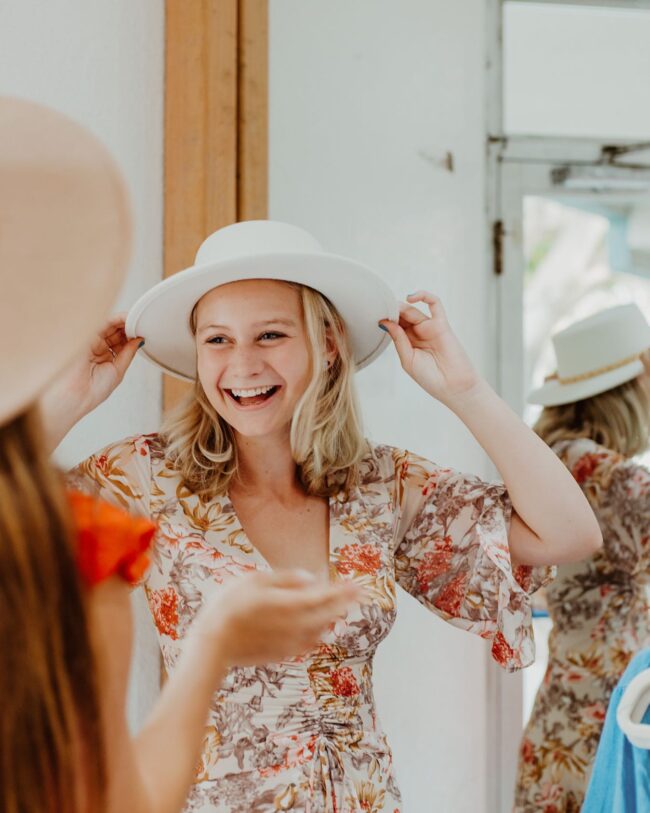 In 2014, Retail Therapy Boutique opened with the goal to become a top destination for women who are searching for a unique place to shop for clothing, jewelry and gifts. Nestled in the Carlsbad Village, Retail Therapy Boutique is an outlet for the optimism and positivity that Meghan brings to her shop.
Make a purchase at the Retail Therapy Boutique this Small Business Saturday for a free gift.
Famulare Jewelers
During the holidays, jewelry is the key to the heart of someone special in your life. When you find a good jeweler, you can be certain that you're purchasing a gift that will last for years. At Famulare Jewelers, a true passion for jewelry is seen in every piece that is for sale. Rita Famulare is a Graduate Gemologist from Calrsbad's own GIA. She is committed to serving her customers and goes out of her way to find and customize jewelry for any request that comes through the door.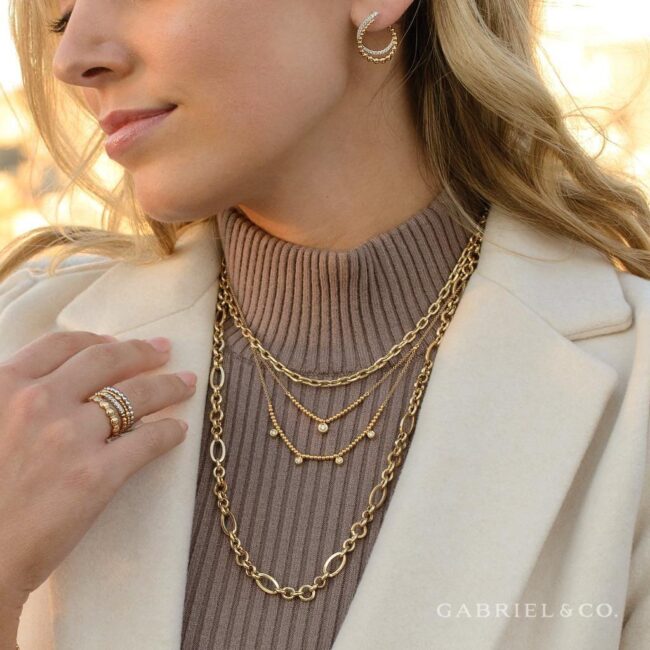 If you're looking for jewelry this holiday season, visit Rita at Famulare Jewelers this Small Business Saturday for 20% off any purchase.
Humble Olive Oils
When you have a good product, there's no need to be humble. Don't be fooled by the name at Humble Olive Oils - their selection of oils and vinegars are some of the best in the city. They are family owned and operated, located on State Street in downtown Carlsbad. Their olive oils are sourced from both hemispheres, so that their products are of the finest quality every season of the year.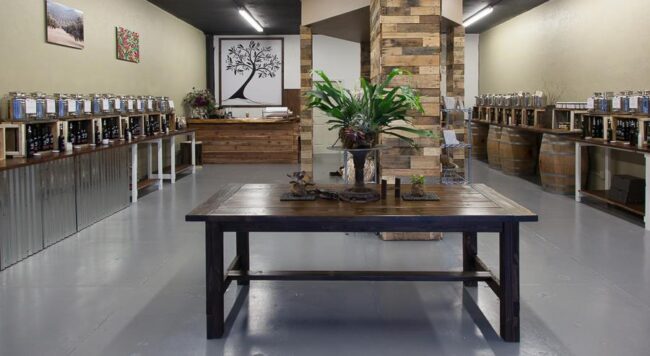 Shop premium extra virgin olive oils, infused olive oils and aged balsamic vinegars this Small Business Saturday and receive a free gift with a purchase of $25 or more.
Blues and Shoes
With the right pair of jeans and fashionable footwear, you can show up anywhere with confidence. Blues and Shoes is a cute boutique in Carlsbad Village that features accessories, clothing and shoes at a reasonable price. Inventory is sourced from fashion events around the country and on Small Business Saturday, shoppers can receive even deeper discounts on holiday fashion with 25% off of full price items and 50% off redline items.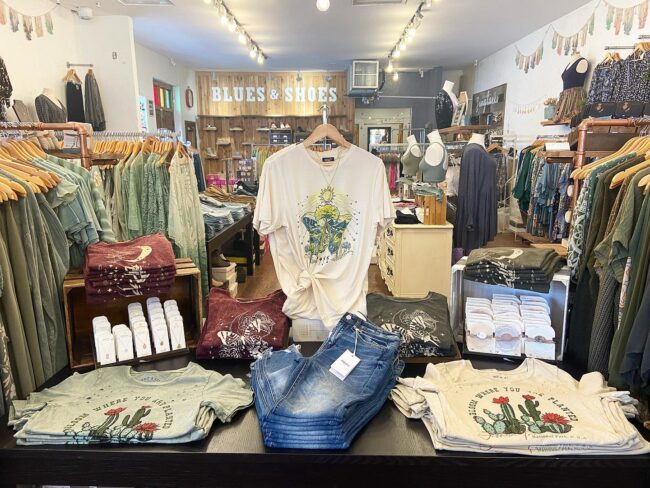 Beach City Smoothies
Local shopping also means local dining. Beach City Smoothies is centrally located in Carlsbad Village, and they specialize in 100% vine ripened fruit smoothies. If you need a break from holiday shopping and refreshment to pick you up, swing by Beach City Smoothies for a relaxed beach atmosphere and delicious acai bowls, organic veggie juices and grab n' go snacks.
Beach City Smoothies has been around since 2006 and is locally owned by Carlsbad resident Mary Jacobson. She takes pride in their 'delicious and nutritious' pure fruit smoothies and is committed to giving everyone who visits a fun and memorable experience. Grab a smoothie and mention Small Business Saturday on November 26 to receive 10% off all smoothies.