The Perfect Road Trip to Carlsbad
The summer months are the best time to travel with family. With the kids out of school and teachers on break, there is no better time to pack a bag and take a vacation.
This year, traveling to new areas comes with a few obstacles. While domestic airline travel is available, most people are instead opting to hit the road to stay healthy.
When flying isn't an option, taking a road trip is the ideal way to get out of town and try new things. The open roads offer an escape from quarantine and a way to get outside at a safe distance. Luckily, Carlsbad is a short driving distance from many of Southern California's surrounding cities. With such close proximity, you can visit Carlsbad and make it back home in no time. Here are some ideas for the perfect road trip to Carlsbad.
Southern Carlsbad
Carlsbad has a perimeter of nearly 40 miles and stretches from the coast inland towards Lake San Marcos. If you want to experience the entire city from top to bottom there are plenty of things to see as you make your way up the coast.
Southern Carlsbad is home to the Batiquitos Lagoon, State Marine Conservation Area, and South Ponto Beach. The Lagoon is a great place to spot local wildlife. As one of the only remaining coastal wetlands in Southern California, the Lagoon has a drainage basin of almost 55,000 acres and is surrounded by local plant and wildlife.
If you want to extend your road trip and camp out for a night, South Ponto Beach and South Carlsbad Beach are just north of Encinitas and have a fantastic array of campsites right on the water. The beach itself is much wider than many surrounding beaches, making it a perfect spot for surfing or sunbathing during a road trip.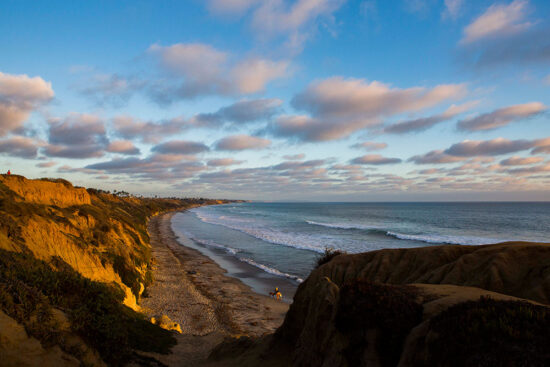 Central Carlsbad
As you make your way up the Carlsbad coast, you can head a little inland to grab a beer to-go at Ebullition Brew Works or sit outside on their patio. Then you can visit Mendocino Farms to experience some healthy, yet delicious menu items. This trendy restaurant features vegan and vegetarian options in addition to a standard selection of fresh sandwiches and salads. Dogs are also allowed to join you in the dining area outside if you plan to take a road trip with your pup.
After checking-out the local cuisine, visit the 42-acre Poinsettia Park nearby to relax in the shady trees or even bring your lunch with you so you can picnic in the expansive grassy areas. Whether you like to play a game of pickup basketball or take in the scenery along the winding paths throughout the park, this is a great way to spend some time outside amongst the spacious landscape.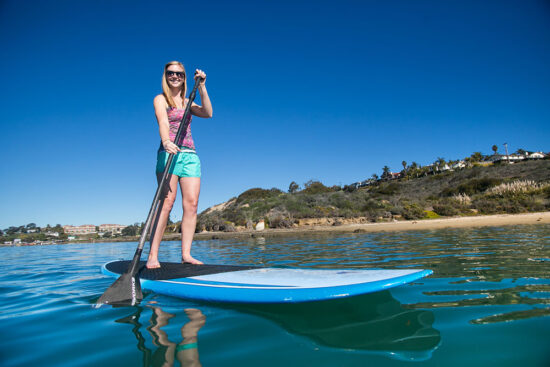 Northern Carlsbad
From there, you can work your way up the coast to visit the Carlsbad Lagoon. The Lagoon is the place to stop off for watersports, paddleboarding, or a sunny stroll along the shore.
Slightly north from the Lagoon is the epicenter of Carlsbad, the Carlsbad Village, which is situated just steps from the sandy beaches. In the Village, you can visit a variety of local boutiques, restaurants, or bookstores to get a feel for the community and support local businesses. If you visit on a Wednesday, be sure to pay a visit to the State Street Farmers Market. Located right in the center of the Village, the Farmers Market has fresh locally sourced produce and hand-crafted goods.
Only a quick drive from Los Angeles, San Diego, or any of the surrounding cities, Carlsbad is full of things to do. Turn a simple road trip into a fun getaway without having to go too far. Visit one of the above attractions or enjoy other outdoor adventures from exploring Leo Carrillo Ranch Historic Park to visiting over seven miles of beaches. A wide array of award-winning resorts and hotels awaits, making Carlsbad a road tripper's dream.