Step up your hiking game in Carlsbad
If you're a fan of the great outdoors, Carlsbad covers all your bases. We've got miles of crystal clear waters paired with valleys of lush greenery.
It's no wonder that outdoor activities like hiking are such a huge hit here, but it's not just about the views. Hiking in Carlsbad is a wonderful way to explore the area's natural beauty and a powerful tool for personal growth.
You can immerse yourself in nature and watch as stress melts away, creativity flourishes and overall mental health improves. Hiking gives you a full-body workout that will leave you feeling stronger and give you more endurance. So if you're looking for an adventure that will rejuvenate your mind, body and soul, look no further - Carlsbad has plenty of places to strap on your hiking boots and hit the trails.
Here are a few of our favorites:
The Batiquitos Lagoon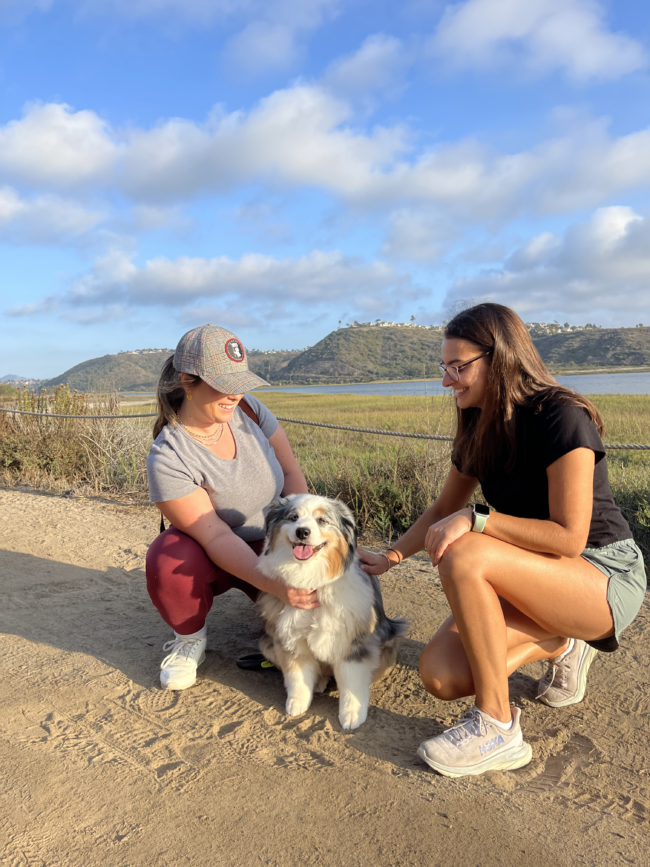 This one is a must-visit destination for any Carlsbad hiker. Batiquitos Lagoon is a stunning coastal lagoon that offers visitors an opportunity to escape the hustle and bustle of city life and immerse themselves in the beauty of nature. The lagoon trail at Pelican Road is a popular hiking spot, offering breathtaking views of the surrounding wetlands and wildlife. The trail winds through diverse landscapes, from saltwater marshes to riparian forests, providing visitors with a unique and immersive experience. The out and back trail is just shy of 3.5 miles so hikers of all skill levels can enjoy the scenic route that takes them through the heart of this vibrant ecosystem.
Lake Calavera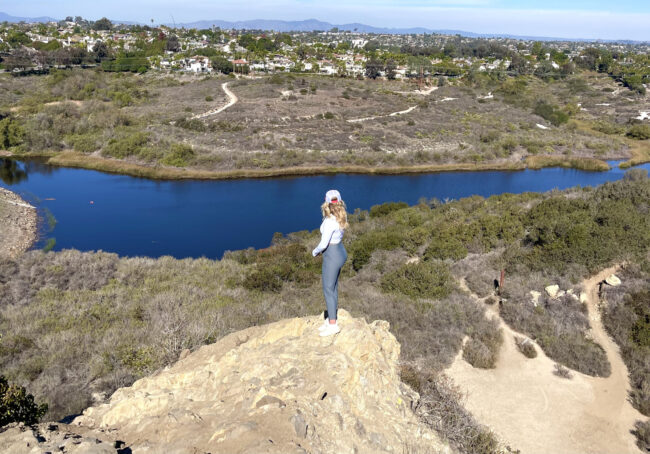 Hiking at Carlsbad's Lake Calavera is another fun and exhilarating experience for nature enthusiasts. The 3-mile loop around Lake Calavera Preserve offers breathtaking views of the lake, famous volcanic plug, trees and scrub brush along its rolling route. The trail offers a mix of single-track and fire roads with steep grades and rocky descents that can challenge hikers' skills. Along the way, hikers will enjoy the beautiful views of the lake. It is an exciting and scenic hiking destination that is a must-visit for anyone who loves the great outdoors.
The Hubbs Trail in Agua Hedionda Lagoon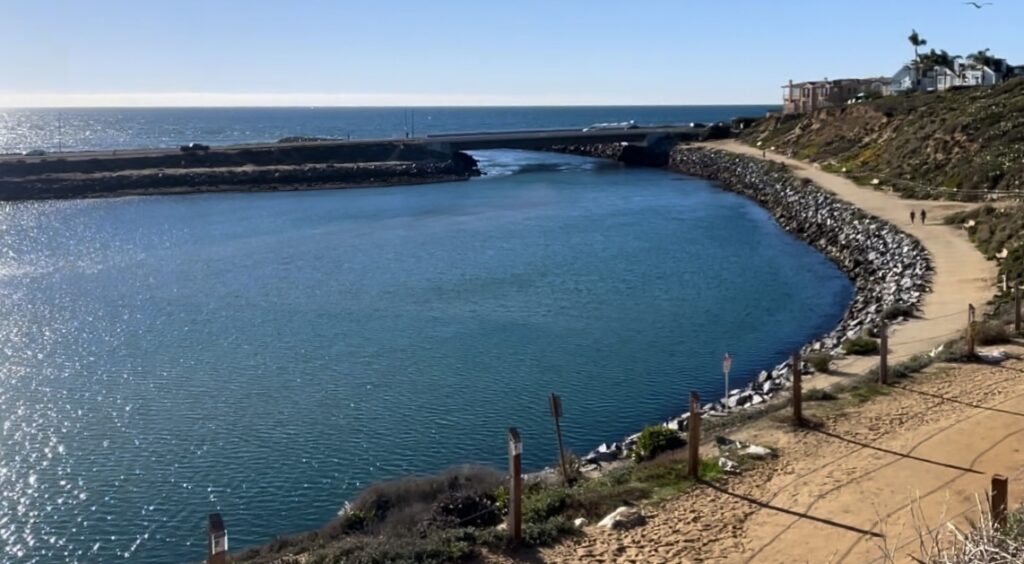 Another favorite lagoon trail is The Hubbs Trail. This is a short and easy hike that runs approximately a half mile along the north shore of the outer portion of the Agua Hedionda Lagoon. The trail is home to a wide variety of shorebirds, and hikers can spot pelicans perched near the Mussel Farm in the outer lagoon. To access the trail, hikers should turn right coming out of the Agua Hedionda Discovery Center in Carlsbad. Then, take a right on Coast Highway followed by a right on Tamarack, and finally, the first right on Garfield. Once parked at the end of Garfield, hikers can walk down the dirt access road to reach the trail. Whether you're a bird enthusiast or just looking for a quick and easy hike, the Hubbs Trail is an excellent choice.
Hosp Grove Park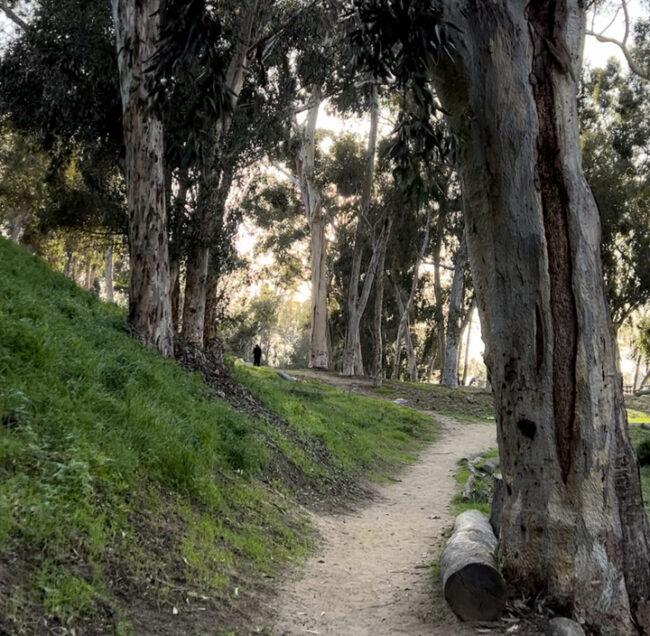 Lastly, Hosp Grove Park in Carlsbad is a great place to go if you are seeking a bit of natural tranquility. With a length of three miles, the unpaved trail in this park is moderately hilly to steep, offering a moderate to difficult challenge. The trail winds through a vast grove of mature eucalyptus trees that were planted for the railroad industry many years ago. The trail also offers great views of the Buena Vista Lagoon and the Pacific Ocean. The city acquired the property years later, and it is now a popular spot for hikers, picnickers and nature enthusiasts seeking respite from the hustle and bustle of daily routines.
Hiking in Carlsbad is your key to witnessing some of the most breathtaking natural landscapes in the region. Countless options await, ranging from the serene Batiquitos Lagoon Trail to the more challenging Lake Calavera Trail. So, get your body moving and let your mind relax as you explore any one of these wonderful trails.