Wet and Wild Summer Fun
Hot summer days go hand in hand with cool summer water. Hearing the cry of a seagull trying to catch a fish and being able to embrace the rush of the water as it rises are two of the joys of living by the coast.
It goes without saying that the feeling of the sun on your skin as you swim in warm open waters is hard to beat. And when nighttime arrives, the sound of the waves and the reflection of the sunlight on the water as the wind drops and the water turns glass-like can be mesmerizing.
As temperatures continue to rise throughout this month, more and more people head towards the water - and for good reason. During summertime, swimming is good for the soul but it also can do wonders for your body. You can lose weight, relieve stress, build muscle, and even reduce back pain by spending time in the water. Going for a swim or jumping on a water toy can help burn calories and produce endorphins. People with joint pain, back pain and leg ailments can swim without straining any of the connective tissues in the body. The repetitive motions and resistance of water can even help heal injured muscles and tone new ones.
When it comes down to it - nothing compares jumping in and getting wet when it's hot outside. Here are four fun places to get in the water while the summer is still hot:
Carlsbad SoCal Surf
Everyone dreams of being a 'California surfer'. With Carlsbad SoCal Surf, you can learn how. If you dream of long hair, dude culture, and tackling huge waves, surfing is the way to go. Or, if you just want to get past the breakers and learn something new, surfing can open doors to a lifetime of fun and activity.
Carlsbad SoCal Surf is one of Carlsbad's premier surfing schools. They are the only surf school in Carlsbad that is licensed, bonded and insured and have been in business for over 17 years. Making an appointment is easy and they accept walk-ins. The school prides themselves on not teaching surf skills on the whitewash, and instead insists on tackling the face of a wave. Sign up for lessons for kids, group lessons, or private lessons to learn the basics with top of the line wetsuits and surfboards.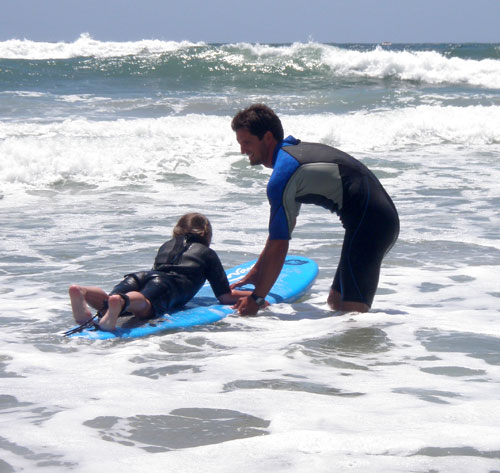 LEGOLAND Water Park
If you've got little ones who want to jump in, LEGOLAND Water Park is the place to go for a day full of water adventures. The park features more than seven slides and over 10 acres of water fun.
Every experience at the park is packed full of hands-on activities and fast paced excitement. You can put your skills to work designing a LEGO raft to float downstream on the Build-a-Raft River or glide through the mouth of a crocodile at Cragger's Swamp. There is a DUPLO Splash Safari, Imagination Station, and Splash pad for little ones. More adventurous kiddos can jump on giant orange raft slides, battling ship rides, and the Riptide Racer.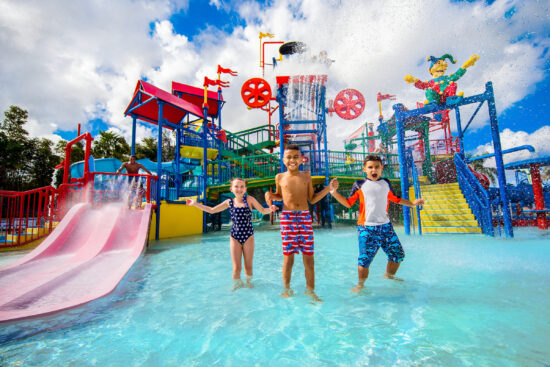 Book a ticket today to try any one of the 17+ water activities at the park - you'll be glad you did!
California Watersports
There's swimming and splashing, and then there's cruising. Sometimes, having fun on the water means hopping aboard something that will put some speed on your fins. At California Watersports, you can take your time in the water to the next level with motorized favorites like pontoon boats, CraigCats, and Bayliners. Or, you can put your arms and legs to the test with kayaks, aqua cycles or a swan pedal boat.
The Carlsbad Lagoon has plenty of space to cruise, allowing large boats and single sailors the chance to share the water.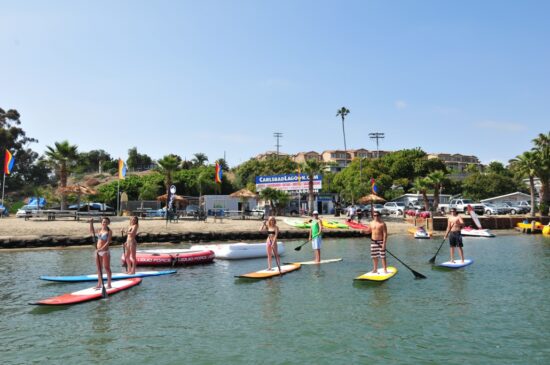 Grab your family and friends, some picnic food and a Watersports rental this summer for a full day of fun in the sun with the speed to match.
Blue Paddle SUP
Standup paddle boards (SUPs) are a relaxing and easy way to get on the water and get moving. SUPs are large enough to hold riders and their belongings, and are a fantastic vessel to paddle out into calm waters.
Blue Paddle SUP offers paddleboard lessons in the Carlsbad Lagoon to teach guests the fundamentals of getting up and getting moving on the water. Depending on the tides, Blue Paddle will guide visitors to the calmest area of the Lagoon. Lessons last 75 minutes and start on land so that guests can familiarize themselves with their boards.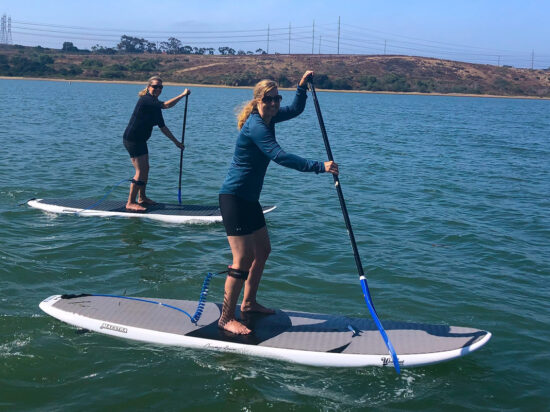 Book a lesson now to learn all about SUP equipment and safety, paddle techniques, how to turn, stop and more. As you get out onto the water you'll see mullet, birds, sea turtles and more. All equipment is included in your lesson.
July weather is upon us and it's time to find ways to cool off. Go with the flow, give into pier pressure and get wet and wild this summer by visiting any one of these great water activities in Carlsbad.