2022 City of Carlsbad Summer Camps
When school gets out, summer break signifies freedom.
Freedom to stay up late, play outside, and just be a kid for three whole months. Growing up, summertime felt endless. Vacations with family, trips to museums, sugary treats at the state fair, and hours in the pool.
With the sun high into the sky after dinnertime, school was a distant memory. Neighborhoods became alive with the buzz of bicycles and balls flying through the air and the only thing we were responsible for was coming home in time for dinner.
While every child's summer is a bit different, there is one thing for certain. School is closed. And for parents, the 'freedom' of summer break looks entirely different. From June to August, parents have to find ways to keep kids entertained and out of trouble. Luckily, summer camps can do just that. Regardless of whether work stops during the summer, the routine of school definitely does. Summer programming gives working parents the ability to provide and to thrive knowing that kids are safe and having fun.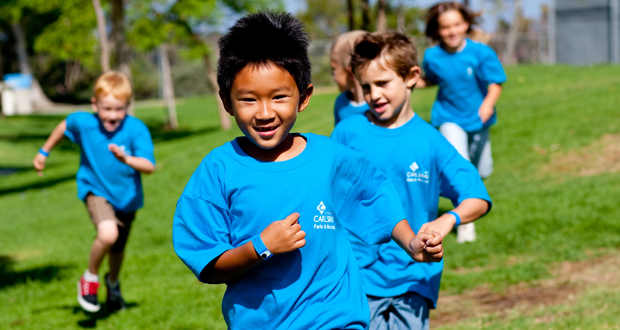 For most parents, school is already out. If you're looking for camps or programs to enroll your kids in, the City of Carlsbad has plenty to offer:
Aquatics Camps
From June 13th - August 19th, the City of Carlsbad is providing weekly aquatic camps at Alga Norte Community Park for swimmers of all skill levels. The camp runs during weekdays from 8 a.m. - 4:30 p.m. and places children into a group based on their comfortability in the water. The camp includes group swimming instruction as well as time on giant inflatables, sports, and games.
Older children who have some experience in the water can sign up for Junior Lifeguarding Camp. Campers are required to be able to swim 50 yards of breaststroke and front crawl continuously. The American Red Cross will be there to lead campers through Aquatic Safety classes and exercises.
Sports and Fitness Camps
Summer break is all about getting outside and getting active. If your little ones need to burn off energy, the sports and fitness camps offered in Carlsbad are perfect. Camps are held at Calavera Hills Community Center and Park, Alga Norte Community Park, the Crossings at Carlsbad, Stagecoach Community Park, Poinsettia Park, Pine Avenue Community Park, Aviara Community Park, and Leo Carrillo Ranch, depending on which sport you choose.
There are traditional camps for tennis, golf, volleyball and flag football. If you have kids who enjoy all sports, there are also camps that explore a combination of activities like soccer, basketball, tee-ball, and flag football in a day program setting. Or, if your kids are active but don't love traditional sports, they can try their hand at laser tag, xtreme dodgeball, or rally karting. Camps run for one week, and vary in length. Prices are generally $231 per week, with Junior camps priced slightly lower at ~$191 per week.
Science and Exploration Camps
Learning doesn't have to end when school lets out for the year. At the science and exploration camps hosted by the City of Carlsbad, kids can bring their creative and inventive spirits while diving into things like LEGOs, Minecraft, rocket building, drones and reptiles.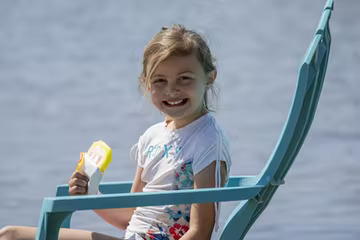 Each of the camps are inspired by imagination. Kids can build engineer-designed projects, learn how to put together a drone and fly it in a race, learn about live animals with hands-on experiences, and propel things into the air. Camps are weekly and range in price from $190 - $243 per week.
Creative and Performing Arts Camps
Finally, there is no more colorful time than summer to let your artistic talents fly. This year, the City of Carlsbad is offering a number of different art inspired camps to let kids express themselves and try new things.
Each camp concentrates on one or a few different mediums. Everything from clay, painting on canvases, printing with inks, stamping, watercoloring, creating collages, and sketchbooking is included. There are even specialized classes for 'ooey gooey sticky icky' art, unicorns, fairies, dragons, and pirates. Pick a specialty or enroll in them all - classes are offered daily and weekly to give kids the chance to create and dream.
School is out for the summer and it's time for everyone to take a break - check out any one of these camps and sign up before it's too late.