7 Years as a Star - the Park Hyatt Aviara Resort, Golf Club & Spa
Luxury has varying degrees of opulence. On the one hand, luxury is a warm beverage on a cold day.
Or, luxury is fancy cars, grand chandeliers, and fine linens. For frequent travelers, luxury is a healthy combination of comfort, convenience, and attention to detail.
When you're on a luxury vacation, you want to relax. And relaxation comes with accommodations that suit your needs and impress your senses. The Forbes Travel Guide is a publication that is devoted to luxury travel. It is the only independent global rating system for luxury restaurants, hotels, and spas. They hold properties to a high standard, judging them on a rubric of over 900 tried and true standards. To rate properties, incognito inspectors stay at a hotel for three days and two nights. Each year, they parse the thousands of locations they've rated into an elite list of ~280 award winners. We are very excited to announce that Carlsbad's own Park Hyatt Aviara Resort, Golf Club and Spa has been designated a 2021 Star Award winner for the seventh year in a row.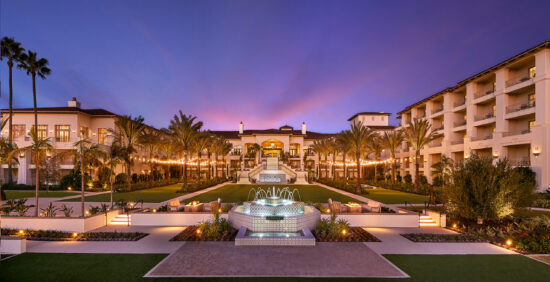 It may come as no surprise that the Park Hyatt Aviara has gained acknowledgement as one of the best luxury resorts in the world. The pristine resort is home to some of the most recognized golf courses in the nation. Aside from the well manicured greens, the Park Hyatt Aviara spreads out over the Pacific Coast and is graced on all sides with hills and ocean air. The property hosts a world-class spa and facilities that are artfully positioned among 200 acres of lush natural beauty.
The views at the Park Hyatt Aviara are breathtaking. The Batiquitos Lagoon is right around the corner, offering a picturesque walking trail to complement a sunny stay. The 2021 award is especially significant, considering the massive renovations that the resort completed in 2020. Clouded partly by the pandemic, the property worked through 2020 to completely transform almost every inch of the already luxurious grounds. With over $50 million invested in updates and improvements, the resort is truly a work of art. Guestrooms and suites have been reimagined with designer accents that drive home the high-end coastal vibes of Southern California. There are oversized bathrooms and private balconies. Soothing colors support each guest room with a personal oasis of privacy and views. The suites pull inspiration from the property and the Golf Club. The Palmer Suite features over 1,640 square feet of space and a putting green on the patio. The Blue Heron Suite champions nature - overlooking the greenery of the Aviara Golf Course and the Batiquitos Lagoon.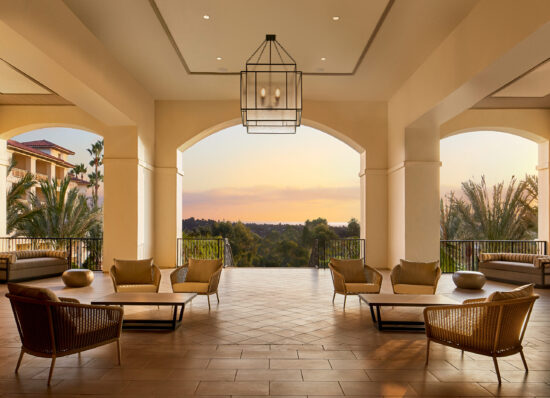 "It's an incredible honor to receive this award for the seventh consecutive year from Forbes Travel Guide," said Park Hyatt Aviara General Manager, Geoff Gray. "With our recent resort-wide property renovation, Park Hyatt Aviara is committed to elevating the guest experience and providing memorable moments for our guests as California's preeminent luxury coastal resort."
Beyond the accommodations, the renovations extend to the on-site dining, indoor and outdoor meeting spaces, and pools and cabanas. There is now over 80,000 square feet of meeting and event space, ranging from ballrooms to outdoor terraces. A new signature restaurant has been added as well. Ember & Rye is led by celebrity chef Richard Blais. It has a robust surf and turf themed menu with California tasting notes. The resort has also created a new culinary experience called Ponto Lago that features Baja cuisine and an interactive bar experience overlooking the ocean.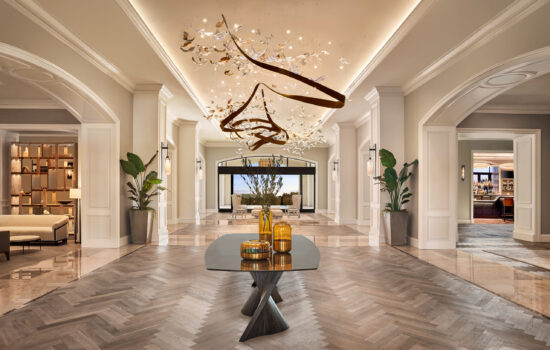 For entertainment, the resort has added two Topgolf Swing Suites. This new social experience is a fun way to drink a beverage, snack, and play virtual games.
As the pandemic wanes and travel becomes available, Park Hyatt Aviara should be the first place you go to plan your next luxury vacation. Book a room now to experience the magnificence of a Forbes Travel Guide Star Award winning resort with genuine five-star service.