Featured Resort - Omni La Costa Resort & Spa
With San Diego being one of the state's most sought after vacation spots, the hospitality options throughout the city and branching into North County can be overwhelming.
Locations near the coast are one thing, but when you throw resort amenities like golf, tennis, swim, and entertainment into the mix there are plenty of filters to consider when beginning your journey into choosing the best place to stay.
Carlsbad is no stranger to properties boasting multiple awards and gleaming reviews. With unique positioning between the nightlife of downtown San Diego, the idyllic beach towns reaching up the coast, and the star studded paths of Los Angeles, Carlsbad is a traveller's delight, no matter where you end up. If you are looking for a resort that covers all the bases, the Omni La Costa Resort & Spa Carlsbad will not disappoint.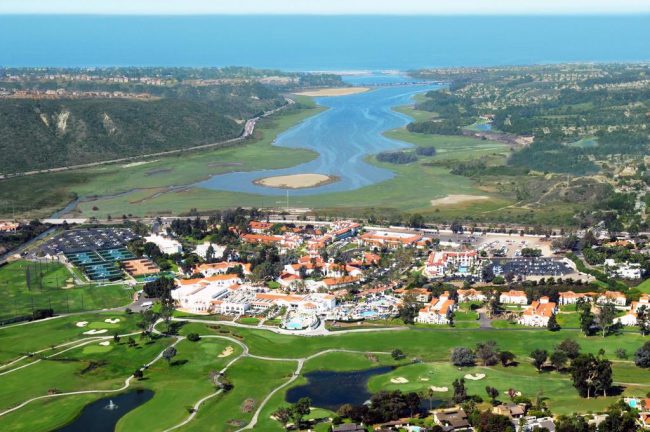 The Spanish Colonial-style resort is a relaxing oasis with a charming history of hosting Hollywood's elite. In the 1960's the resort was an oasis from the limelight and has grown to be an elite hotel, spa, golfing, tennis, and dining attraction for guests from around the world. A $50 million dollar renovation modernized the infrastructure and has inspired acclaim from publications like Spa Magazine and Travel + Leisure. Located within 5 miles of LEGOLAND and 6 miles from Moonlight Beach, the expansive layout includes more than 600 luxurious rooms, suites, and villas, eight swimming pools, two championship golf courses, 17 hard and clay tennis courts, and the #1 rated Wellness Spa that also serves as the headquarters of the Chopra Center. Here is a breakdown of just some of its many amenities.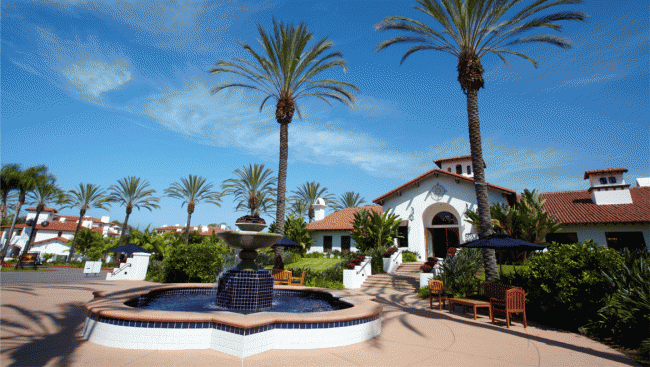 Pools
There are eight different pool options throughout the resort. Water activities are a way of life in San Diego, and there are plenty of options to wade into throughout the property. For families, there are a number of splash landing pools with two giant 100 foot water slides that will delight any adventurer and keep kids entertained all day. The splash pools back up to the Sandy Beach Family Pool where kids can play in the sand while parents relax.
For adults looking to get away, the resort offers the Edge Adult Pool and Terrace. As the name implies, this pool is adult-only. Guests over the age of 21 can enjoy the pool and surrounding fountains and fire pits. It overlooks the award winning golf course and is an oasis for older audiences.
In addition to the family oriented and adult-only options, the resort has garden, villa, and courtyard pool options sprinkled throughout the property. Guests can choose their landscape while taking in the beautiful weather.
Golf and Tennis
For sport lovers, the Omni La Costa's golf courses and tennis courts are next to none. There two golf courses with 36 total holes available. The Champions Course and Legends Course each have their own landscapes and have been touted as two of the Top 100 Courses You Can Play by Golf Magazine. For tennis lovers, there are 17 hard and clay courts with lighted options for evening play and seating for over 1000 fans. On top of it all, the resort offers a world class tennis program managed by Cliff Drysdale Tennis.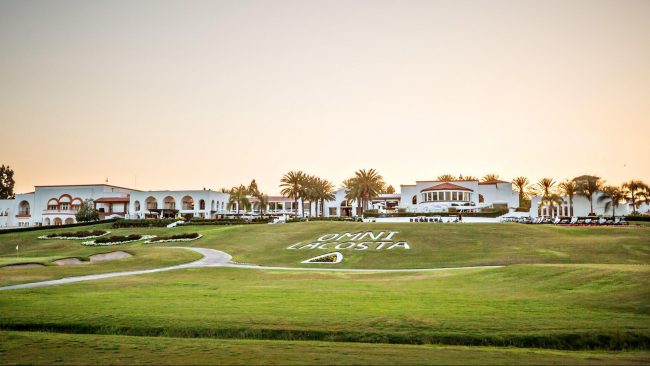 The Spa and Wellness Center
In addition to the allure of all of the other amenities at the resort, the Spa and Wellness center is, by far, one of the finest attractions within. The spa is committed to health, and that includes the mental health that can come from relaxation. Guests can walk barefoot through Southern California's only reflexology pathway while waiting for everything from aromatherapy, facial treatments, massages, and salon services.
Beyond that, the resort is also home to the Chopra Center for Wellbeing, founded by well known holistic physicians Deepak Chopra, M.D., and David Simon, M.D. The center combines physical, mental, and spiritual healing through yoga and meditation, mind-body medical consultations, and fit programs designed to utilize the center's scenic views while catering to healing.
Dining
To round it all out, the Omni La Costa Resort and Spa has dining options for any pallette. From elite steakhouses to informal cafes, there are food options tailored to each guests' custom taste. Bob's Steak and Chophouse excels in providing large cuts of meat, fresh seafood, and salads. Vue is a contemporary dining option with an outdoor patio that overlooks San Diego's rolling hills and the resort's award winning golf course. The handpicked chefs for each of the resort's restaurants have a combined 50+ years of culinary experience and work to guarantee that guests have a positive dining experience, both in their rooms and in the restaurants sprinkled throughout the resort.
There are many options to consider when traveling to Carlsbad. The Omni La Costa Resort and Spa is definitely worth considering whether you're traveling alone or with the entire family.
Address:
2100 Costa Del Mar Road
Carlsbad, California 92009
Book Your Stay: