Carlsbad's Haunted Happenings and Spooktacular Events
As autumn begins to creep around the corner in Carlsbad, our city comes alive with the spirit of Halloween.
Día de los Muertos at Leo Carrillo Ranch Leo Carrillo Ranch Historic Park
Leo Carrillo Ranch Historic Park is set to host a vibrant and heartfelt celebration of Día de los Muertos, a traditional Mexican holiday dedicated to honoring the dearly departed. This age-old tradition involves creating private altars, known as ofrendas, adorned with marigolds, cherished personal items and the favorite foods of those who have passed on.

In a touching tribute, the historic adobe hacienda at the park will be festooned with vivid decorations and a special ofrenda table dedicated to the Carrillo family. There will be two open houses, with free admission, from 9:30am-2pm on Saturday, October 28 and from 9:30am-4:30pm on Sunday, October 29. No registration is required.
The Forum Carlsbad Halloween Spooktacular
The Forum Carlsbad will be hosting its spellbinding "Halloween Spooktacular" event this season. The Spooktacular guarantees a fun-filled afternoon of candy collecting, eerie figures, activities, tunes and more on Saturday, October 28.

Visitors are encouraged to wear their Halloween outfits and gather sweets from participating shops and eateries. Guests can encounter Frankenstein, the Sanderson Trio and a Mystical Mad Hatter along your journey. Additionally, The Garden Zone will be featuring live melodies and hair-raising fair games where kids will be gifted a free Halloween pail for their candy collection. The pails will be available in limited numbers, so get there early to secure yours.
Plaza Paseo Real Halloween Spooktacular
Plaza Paseo Real is turning up the 'spook' with their "Halloween Spooktacular" event filled with a delightful blend of fun, fright and festivity. Attendees can expect a range of activities, from trick-or-treat stations to Halloween-themed crafts, photo opportunities and face painting.

Guests are encouraged to wear their costumes and the event will be held in the courtyard located next to La Costa Roasting on Saturday, October 28.
Halloween in the Village
Carlsbad Village will be featuring its iconic "Halloween in the Village" celebration, a festive event that encapsulates the essence of fall and the spooky delights of Halloween. As the crisp autumn air fills the village, residents and visitors are invited to partake in a number of different safe and friendly Halloween festivities.

On Saturday, October 28, the Village will come alive with activities for all ages. Businesses participating in the trick-or-treating spree will display a candy corn icon, guiding little goblins and witches to their candy troves.

The Village Faire Shopping Center is set to be the epicenter of entertainment. With live DJs, a magic show and a Halloween costume contest that spans various categories, including best superhero and most creative for different age groups, the atmosphere promises to be electric.

For those seeking a more laid-back experience, the Boys & Girls Club will host Halloween-themed games, a pumpkin patch fundraiser and a family-friendly movie screening.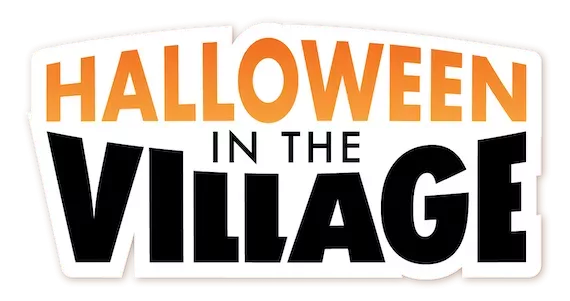 Draft Republic's Halloween Bash
Draft Republic is gearing up for a Halloween celebration that promises unforgettable frightful fun. On Saturday, October 28, Draft Republic will be hosting its Halloween Bash at the Carlsbad location. The event is set to be a delightful blend of spooky fun and family-friendly activities.

The highlight of the day will be the Costume Contests where participants stand a chance to win exciting prizes in categories for both kids and adults, so it's time to get creative with those costumes! To add to the festive spirit, there will be complimentary face painting available, ensuring everyone gets into the Halloween mood.
Howl~O~Wine at Witch Creek Winery
Witch Creek Winery is hosting its 8th Annual "Howl~O~Wine" Costume contest and Raffle, an event that has become the talk of the Village for Halloween. This enchanting gathering on Sunday, October 29 promises a pleasing blend of wine, costumes and furry companions.

Howl~O~Wine beckons all pet enthusiasts to bring along their furry friends adorned in their best Halloween costumes. The highlight of the day will undoubtedly be the raffle and silent auction, with all proceeds dedicated to supporting SPOT, an initiative that aids animals in need of finding a new home.
Día de los Muertos Celebration at Casa de Bandini
Another way to celebrate the vibrant and rich traditions of Mexico is to visit Casa de Bandini's Día de los Muertos celebration. From October 31 - November 2, the venue transforms into a colorful spectacle adorned with marigolds, sugar skulls and intricate papel picado. This celebration is not just about the decorations - a special menu awaits, featuring delectable dishes like the Enchiladas Bandini and the fiery Camarones Ala Diabla. After you've experienced the fun and thrills of Halloween, embrace the essence of this traditional Mexican holiday and honor the memories of loved ones who have passed away.
Howl-O-Ween Party at Bressi Ranch Village Center
Come along for a frightfully festive Halloween celebration at the Howl-O-Ween Party on Tuesday, October 31, at Bressi Ranch Village Center. The Center is presenting an eerily exciting event brimming with captivating activities and all-ages entertainment. Guests can venture through participating shops during the Candy Hunt and gather tasty sweets and snacks. Costumes are welcome and the DIY corner lets little ones channel their inner artist with crafts that will inspire Halloween-inspired creations to keep as memorable keepsakes. There will also be carnival games like hoop throwing to gourd rolling. Be sure to join the Halloween excitement!