Cycling into the New Year in Carlsbad
Carlsbad and outdoor activity go hand-in-hand. While staying inside and huddling around a warm fireplace is a favorite wintertime activity, living in Carlsbad makes it difficult to ignore the beauty of the outdoors.
With over seven miles of pristine beaches, luxury outdoor shopping complexes, hiking trails, expansive waterways and temperate weather year-round, spending time outside is a natural byproduct of living here.
The hills, valleys, and plateaus found in Carlsbad offer the perfect landscape for paved pathways that cater to walkers and joggers. Carlsbad is also home to bike paths and commuter bike lanes that encourage pedestrians to get moving outside the limits of exhaust, motors, and metal. Given all of the benefits that Southern California's landscape has to offer, biking is quickly becoming one of San Diego's preferred means of transportation. Whether it's an alternate way to get to the office in the morning or a cost-efficient way to arrive at your local coffee shop on the weekends, Carlsbad is a great place for bikers to stretch their legs and enjoy the great outdoors.
Walk + Bike Carlsbad
Together with the City of Carlsbad and Circulate San Diego, Walk + Bike Carlsbad is a bi-monthly meetup that encourages exploration. Members are deeply knowledgeable about Carlsbad's trail systems and inner workings and motivated to find cyclable routes to the Village, beaches, and surrounding areas. They love sharing new and exciting tidbits that will help participants get out and about. All skill levels are welcome, and the group spends time reviewing safety tips and skill-based recommendations for bike routes throughout the city.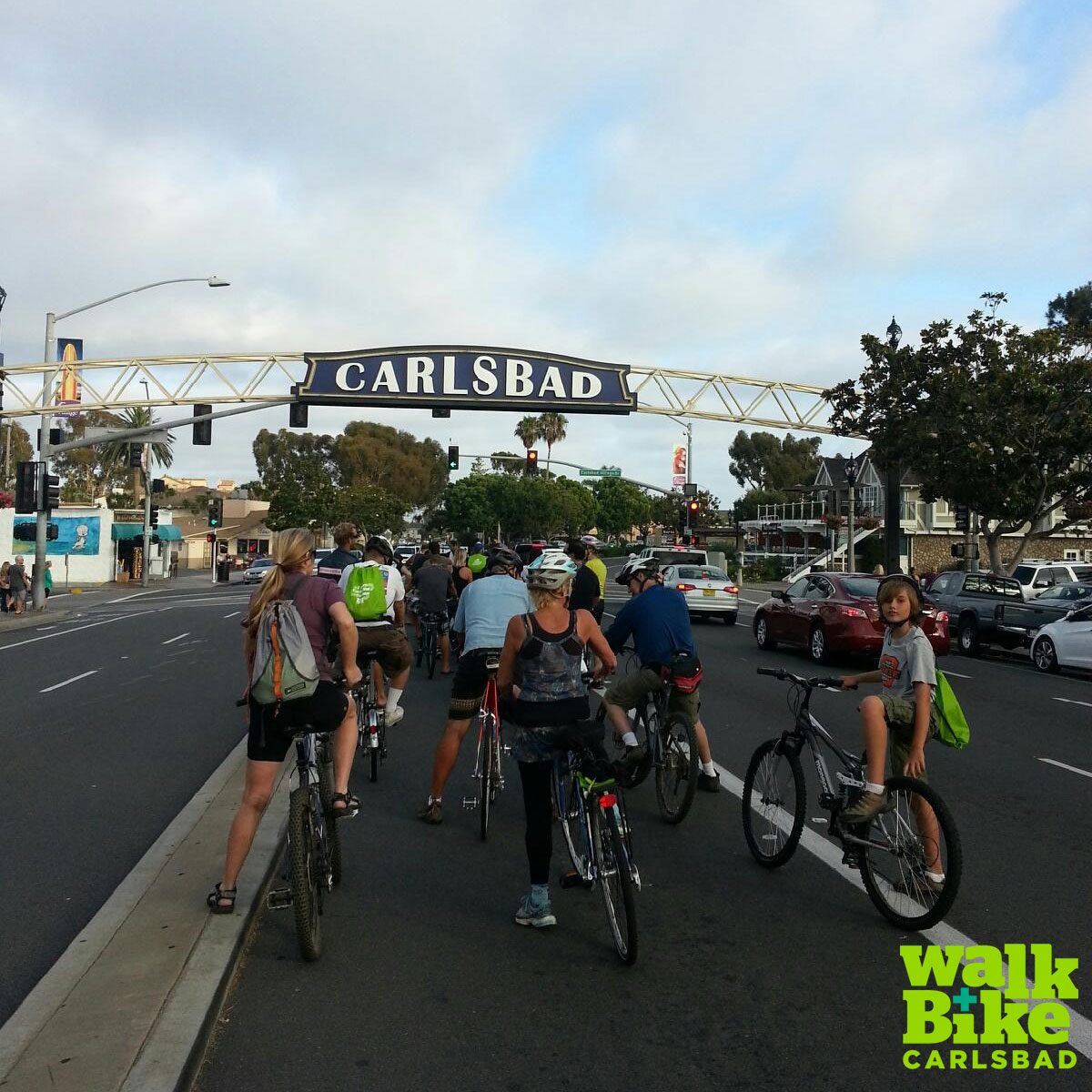 The Coastal Rail Trail
The Coastal Rail Trail is currently a disjointed series of bike paths stretching from Oceanside to Solana Beach. The city plans to join these pathways for a grand total of 44 miles of trail that will run from Oceanside to San Diego along the Coaster commuter railway. Carlsbad's current portion of this trail is 3.4 miles long and reaches from Oak Avenue to Tamarack Avenue. The trail runs close to the coast, on the eastern side of the Coaster's track. Cyclists are eagerly waiting on the completion of the trail. The paved asphalt will allow cyclists to venture into the heart of the city and make frequent stops in Carlsbad and the surrounding beach towns.
Pedego Electric Bikes
If you are interested in biking but like a little help along the way, Pedego Electric Bikes is a great place to rent and/or buy an electric or manual bike in Carlsbad. Renting an electric bike can enable you to see more of Carlsbad in less time. Customers can hit the local bike trails on their own or sign up for a guided tour that explores some of the city's most well-known destinations like Highway 101, the Batiquitos Lagoon, and the Pacific coastline. Rentals include helmets and bike locks for safety, and the employees are trained cyclists that ensure that guests have the best cycling experience possible.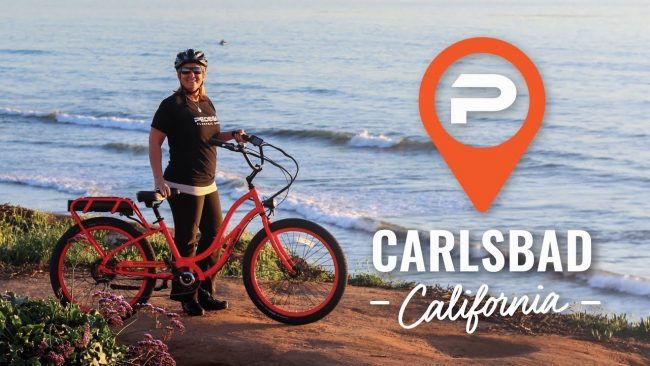 Mountain Biking Trails
More adventurous bikers have plenty of options when it comes to mountain biking in Carlsbad. The city is home to hills and valleys that make biking off the beaten path both exciting and beautiful. The Lake Calavera bike trail is one of cyclist's favorites. The trail can be accessed from Tamarack Avenue or at the corner of College and Cannon near the high school. Cyclists can follow a continuous loop around the lake or venture through connector trails like the Serpentine trail, Monkey Flower trail, East Loop trail, and Oak Riparian Loop trail. Overall, the Lake Calavera tour has sandy terrain, curves, and downhill Easter eggs for a total of five miles of fun.
Whether you're looking for a casual bike ride next to the beach or want to try and tackle a mountain trail, Carlsbad is continually working to get residents and visitors to use 'people power' rather than fuel or electricity.