Pedal Towards a Cure at Bike MS: Bay to Bay
When it comes to exercise, there are many different paths to take. Exercise is just one piece of a healthy lifestyle - diet and nutrition are another big part of a healthy body.
Movement and mobility go a long way in keeping our limbs nimble, our minds at ease, and our bodies strong. But finding the right exercise that works with your lifestyle can be challenging.
Some people love aerobic exercise. Others love lifting weights. There are pros and cons to each and every different type of exercise, and they can all be applied in different ways to achieve different results. For cardiovascular strength, many people think that running is the only way to go. In reality, running can be hard on the body. It puts weight on your joints and can deteriorate bone over time.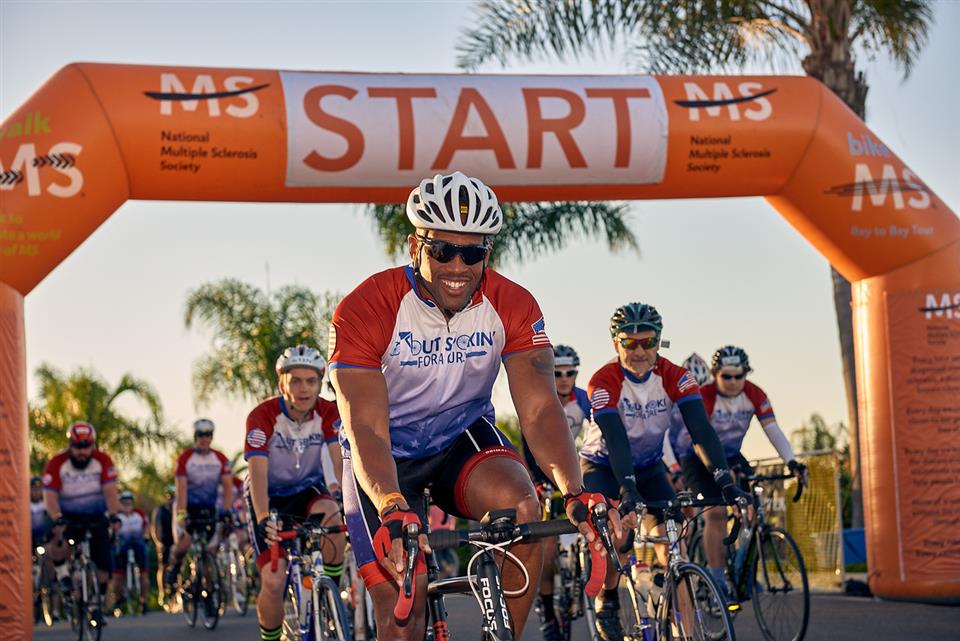 However, there are many other forms of cardio that have just as big of an impact as running and carry less negative side effects. Cycling, for example, is an exercise that offers cardiovascular exercise that does not impact your knees like running does. In addition to keeping you fit, cycling gets you places. It can keep your heart healthy and protect you from things like heart attack, obesity and arthritis. It is low impact, good for strength and stamina, and a fantastic muscle workout. Almost all of the major muscle groups are used when you're on a bike and regular cycling can provide benefits like improved joint mobility, strengthened bones, and decreased levels of body fat.
Cycling is a fun and healthy form of exercise for people of all ages, and it can be competitive too. Cycle sport comes in many different forms. There is road bicycle racing, mountain bike racing, BMX, and track cycling. It is recognized as an Olympic sport and is popular for spectators and athletes all over the world. During the pandemic, stationary bikes like the Peloton have gained popularity too. Whether you like riding for fun, for exercise, or for sport - cycling really is the one stop shop for it all.
This month, Carlsbad is hosting a cycling event for riders of all ages and skills sets to raise money for a good cause. The Bike MS: Bay to Bay 2021 is a race that gives riders the ability to trek through some of Southern California's most scenic landscapes while contributing to the fight against MS.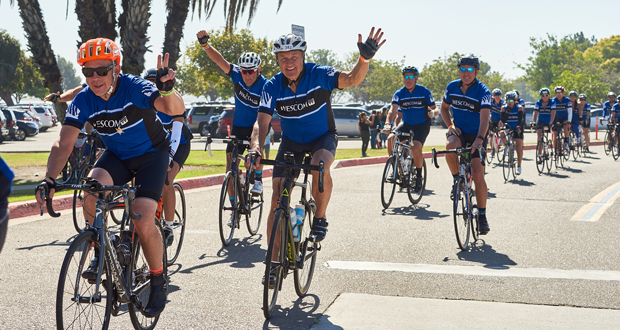 The cycling adventure is slated for October 16-17th. The race has multiple routes that participants can choose from - either along the coast or through challenging inland terrain. Starting at the Sheraton Carlsbad Resort & Spa, guests can relax and indulge after a full day of cycling. Bike MS is one of the largest fundraising cycling series in the world. They engage over 70,000 cyclists per year with the goal of raising money for MS and the hope of changing the lives for patients with MS. Rides are hosted throughout the world and are available for cyclists of all skill sets - from novice to expert.
This year's Carlsbad ride begins with Packet Pick Up on Friday, October 15h and ends with the close of the Finish Site on Sunday, October 17th at 2:00 p.m. The first day of riding begins and ends at the Sheraton Carlsbad Resort & Spa. Routes include ocean views and challenging climbs with distances ranging from 24.5 miles to 87.6 miles. Day Two starts at the Sheraton and ends at the Flower Fields. There are two different distances offered on Day Two - a 45 mile route and a 25 mile route.
Participation in the race requires a $400 minimum fundraising commitment. There is a 12 year age minimum and cyclists can choose to participate in real time at the race or virtually, via cycling challenges hosted online.
Biking is fantastic exercise and an even better excuse for a good cause. Sign up today for the race or donate to existing teams here.