Five Ways to Fall into Fun in Carlsbad
Fall and spring are two of the most treasured seasons of the year.
Each holds an in-between period of moderate weather and anticipation of either summer or winter. During these seasons, nature offers up bright colors of waxing and waning in preparation for what is to come.
For this reason and many more, wedding venues get booked and outdoor activities fill the calendar. Fall in particular provides a breath of fresh air with the opportunity to embrace the coziness that comes with colder weather. Warm drinks, layered clothing, and hearty food are fall favorites that encourage us to settle in and get ready for the upcoming holidays.
Fall in Carlsbad is an especially charming time of year. There are plenty of opportunities to get outside and enjoy the crisp air and sun while helping the community. Here is a list of some of the best fall activities to take part in this year: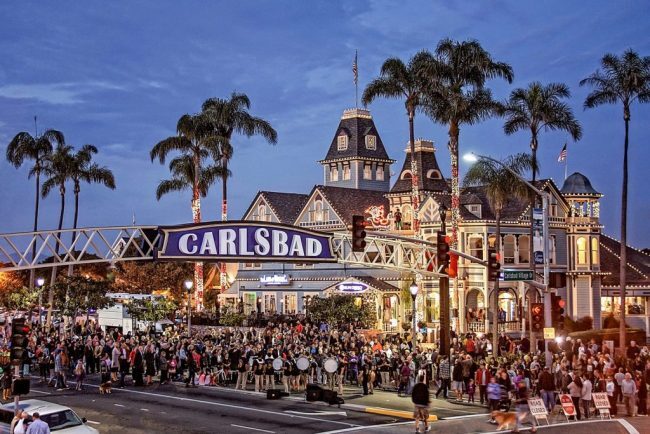 PUMPKIN PATCH AND HAUNTED CORN MAZE AT THE CARLSBAD STRAWBERRY COMPANY
The Strawberry Company is no stranger to Carlsbad residents. The strawberry fields provide an array of fun activities to take part in throughout the year. From fresh strawberry picking and ice cream during the summer to farmers markets throughout the year, the Carlsbad Strawberry Company can always be counted on for fun for the entire family. During the fall, the Strawberry Company opens one of the largest pumpkin patches in North County. From the end of September throughout the whole month of October, guests can come pick out their favorite gourd while taking part in other fall themed activities like hay rides and tractor pulls. On Friday and Saturday nights, a Haunted Corn Maze opens. Guests can rush to escape the maze while dodging haunted hosts.
Dates: Pumpkins and Corn Maze, Daily from 9 a.m. – 7 p.m. | Haunted Corn Maze Fridays and Saturdays from 7 p.m. – 11 p.m.
Location: 1050 Cannon Road, Carlsbad CA 92008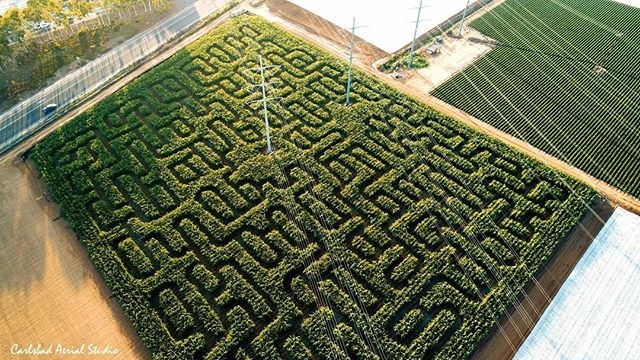 DÍA DE LOS MUERTOS SUGAR SKULL CRAFT FOR KIDS
Día De Los Muertos celebrations can be found throughout San Diego county. These celebrations give participants the ability to learn about the heritage and culture behind the celebration and are a fun way to embrace the Mexican tradition of honoring loved ones who are no longer here. This fall, the Cole Library is hosting a special Día De Los Muertos activity for children. Kids can come learn how to make Mexican sugar skulls and take part in crafts while experiencing the colorful allure of the holiday. The event is free, but signups are encouraged.
Date: Tuesday, October 16th at 3:30 p.m.
Location: Cole Library, Community Room | 1250 Carlsbad Village Drive, Carlsbad, CA 92008
VOLUNTEER TRAIL AND KAYAK CLEANUP
The fall season is a treasured time for turning leaves and crisp temperatures throughout the country. Even though we don't experience the same changes here in Southern California, fall is still a perfect time to get outside and enjoy the coastline. Keeping our landscape beautiful takes time and effort. Luckily, there are a few great opportunities to get outside while giving back in Carlsbad this fall. Every second Saturday, Preserve Calavera hosts cleanup events at the Village H North Trail. If you are a water lover, the Batiquitos Lagoon Annual Kayak Cleanup Event takes place at the end of this month. Guests can register here to reserve their spot to jump in a kayak and help clean up the Batiquitos Lagoon Ecological Reserve. All funds are contributed to maintenance of trails, as well as the surrounding ecosystem, nature center and school.
Trail Cleanup Date: Saturday, November 10th from 11:00 a.m. – 12:30 p.m.
Trail Cleanup Location: Carlsbad Village Drive and Victoria Avenue, Carlsbad 92010
Kayak Cleanup Dates: October 27th and 28th from 8:00 a.m. – 4:00 p.m.
Kayak Cleanup Location: La Costa Avenue Park & Ride, Carlsbad, CA 92011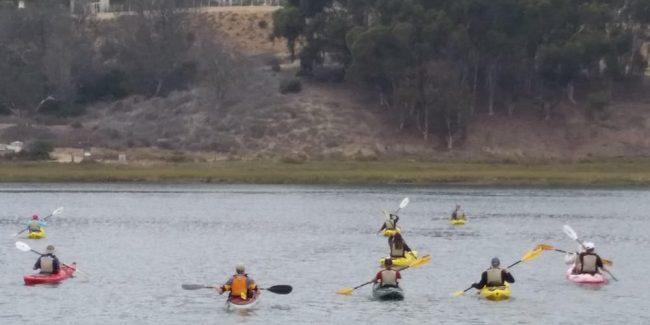 CARLSBAD FALL VILLAGE FAIRE
Touted as 'one of the largest street fairs in the nation', the Carlsbad Fall Village Faire is a one-day event full of food, entertainment, and open air booths. The bi-annual event attracts people from all over the state and is hosted by the Carlsbad Chamber of Commerce. This year, the event will take place during the first week of November and will have over 800 vendors on site. An international food court will feature cuisine from all over the world and the Rotary Club of Carlsbad will be sponsoring a beer and wine garden for guests to grab a drink while being entertained by a large TV and live music.
Date: Sunday, November 4th from 8:00 a.m. – 4:00 p.m.
Location: Grand Avenue between Carlsbad Blvd. and Jefferson St., Carlsbad, CA 92008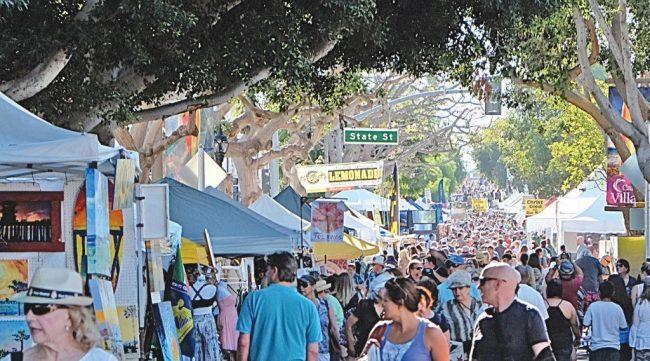 PUMPKIN PLUNGE AND OUTDOOR MOVIE
Nothing says fall in Southern California like visiting a pumpkin patch that is in a pool. This year, the City of Carlsbad Pumpkin Plunge at the Alga Norte Aquatic Center transforms its giant swimming pool into an interactive floating pumpkin patch where kids can 'catch' a pumpkin by throwing a hula hoop into the water. A variety of Halloween activities will be on site both inside and out of the pool and the event will conclude with a poolside showing of the movie Boxtrolls. Tickets usually sell out, so be sure to grab your spot now.
Date: Saturday, October 20th from 5 p.m. – 9 p.m.
Location: 6565 Alicante Road, Carlsbad CA 92009