Fun Activities for Kids in Carlsbad
With the holiday decorations safely back into storage and the bustle of activities stowed away in memories and camera rolls, 2018 is settling in to the school and work schedules we're used to.
If you've had the time to look ahead, you may have plotted out resolutions for the year to come.
With little ones at home, time can fly by in the blink of an eye. If your resolution includes adding quality time to the kids' calendars or if you're looking for opportunities to get out of the house and keep them entertained, Carlsbad is chock full of entertaining and educational activities for kids of all ages.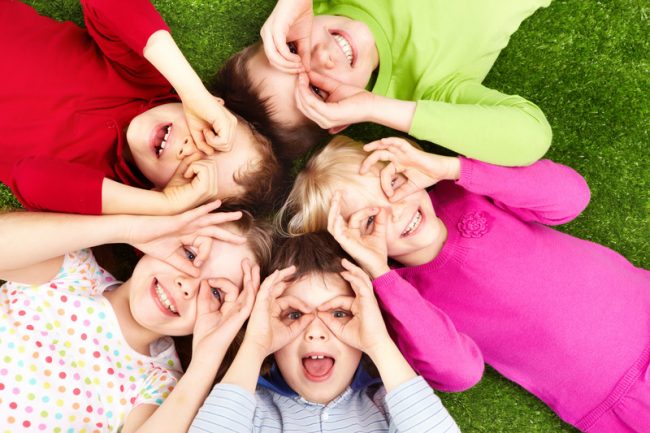 Museum of Making Music
Music is a language that holds no boundaries. For little ones who love to dance, sing, or create tunes of their own, the Museum of Making Music is a one stop spot for history, culture, and hands on opportunities. The museum takes all genres of music into account and provides a direct insight into how music has transformed throughout the years. Displays of musical instruments let guests learn about the music industry and the ways through which it has touched everything from pop to jazz. Kids can listen to audio and video clips and make connections between the things that they hear on the radio and the hits they originated from long ago. They can get their hands dirty by picking up and playing a variety of instruments that encourage creativity and exploration.
Currently, the museum is featuring an exhibit called Floating Strings: The Remarkable Story of the Harp Guitar in America. While many children have never heard of this outstanding instrument, the exhibit will feature over 40 real time examples of it and allow guests to hear the intricate soundtracks it can produce. Putting the Museum of Making Music on your to-do list will give your kids a new appreciation for music in all its forms.
Address: 5790 Armada Drive, Carlsbad, CA
Phone: (760) 438-5996
K1 Speed Go Kart Track
Every parent knows that little ones can go a mile a minute. At K1 Speed Go Kart Track, they really can. The track is the largest indoor karting track on the West Coast. The high performance electric karts allow fast acceleration and the adrenaline needed to provide an unforgettable experience. By taking advantage of their Arrive and Drive race packages, parents can have the buffer time they need in order to get to and from the track with no reservation required. Kids will love getting to experience the independence of driving while racing in an environment that is safe and controlled. Timed races incentivize lap times. For young ones who are not yet tall enough to race, the facility has upgraded lobbies, arcade games and snack bars.
The next time you need to wrangle the energy of your little ones, head over to the K1 Speed Go Kart Track and race through the day. The high speed thrills are an exciting addition to any weekend itinerary.
Address: 6212 Corte Del Abeto, Carlsbad, CA 92011
Phone: (760) 929-2225
Become a Junior Beach Ranger
If the outdoors are your son or daughter's preference, Cape Rey Carlsbad offers a unique and exciting opportunity for young ones interested in taking their love of outdoors to the next step. Located at the Campfire Center at the Carlsbad State Beach, those interested in becoming Junior Rangers can gather to learn about wildlife, preservation, and the many landscapes that are native to Southern California. Kids learn about ecology while keeping a lookout for ospreys, whales, sharks, seals, and sea lions.
The ranger led program encourages interactive participation and lets children record their activities in a logbook that they can take home. Nature walks and tidepools are just a few of the things that kids can look forward to in the 45 minute session each week. The chance to become a Junior Beach Ranger is a unique experience for any nature lover.
Fun On the Water at the Lagoon
For water lovers, the Carlsbad Lagoon has a variety of kid friendly water sports equipment available for rent. At the lagoon you can take advantage of the sunshine and navigate the seas with everything from kayaks and canoes to aqua cycles and paddleboards.
The whole family can enjoy motorized options like jet skis, and boat rentals. There are lessons available by certified instructors that will guide beginners through the basic steps needed to be able to waterski, wakeboard, and tube around the lagoon.
Address: 4215 Harrison Street, Carlsbad, California 92008
Aviara Community Park
If all you need is a change of scenery and an outlet for play, the Aviara Community Park is the perfect spot to spend an afternoon. The park itself is central to Carlsbad's landscape and offers everything from a synthetic turf fields for sports to covered and lighted picnic areas, outdoor basketball courts, and barbeques.
In addition to all of the perks that a community park has to offer, Aviara Community Park has the joy of a themed play area for kids of all ages. The pirate themed play area is a fun spot within the 24-acre expanse of outdoor space that will inspire creativity and play for kids of all ages.
Address: 6435 Ambrosia Lane, Carlsbad, CA 92011
The new year offers plenty of time to explore everything Carlsbad has to offer with your kids. Keep this list on hand as you settle back into routines and you will have confidence knowing that there are options to keep your kids entertained, educated, and having fun outside of school.