Hearts of Carlsbad Village: A Love-Filled Treasure Hunt in the Heart of the Village
Valentine's Day is almost here and there's no better way to get in the holiday spirit than by participating in the upcoming Hearts of Carlsbad Village event!
This year marks the 3rd annual blown glass treasure hunt, brought to you by Carlsbad Village Association and supported by Visit Carlsbad.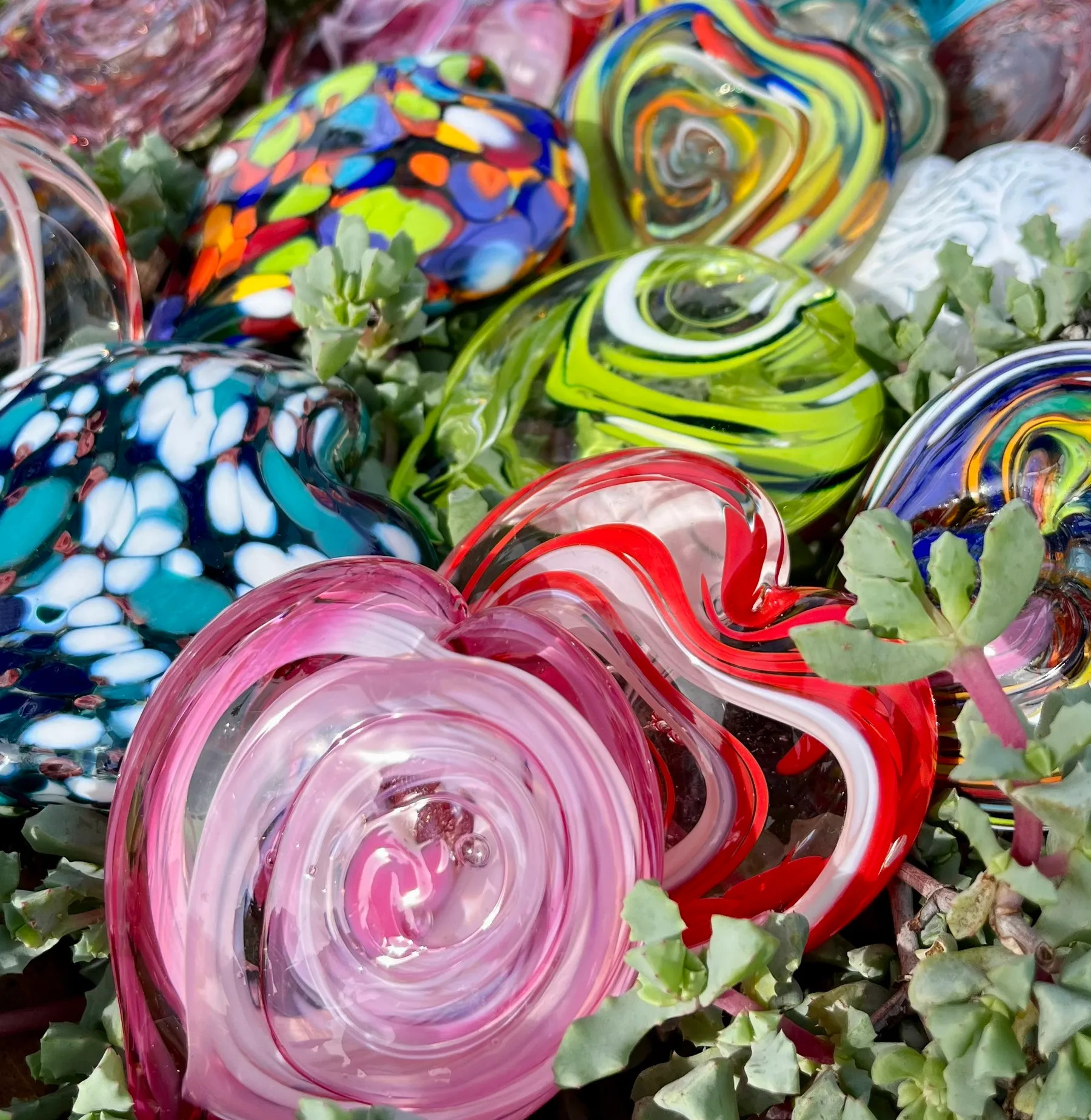 With love in the air and a spirit of adventure, you'll have the chance to explore Carlsbad Village and uncover all the treasures it has to offer. From Saturday, February 11 to Sunday, February 12, 2023, the streets of Carlsbad Village will be filled with the vibrant colors of hand-blown glass hearts, created by the talented artists at Barrio Glassworks. Whether you're on a romantic adventure with your sweetheart, a fun day out with friends or taking a solo journey, this treasure hunt is sure to ignite feelings of excitement, joy and nostalgia for all the wonderful things that Valentine's Day brings.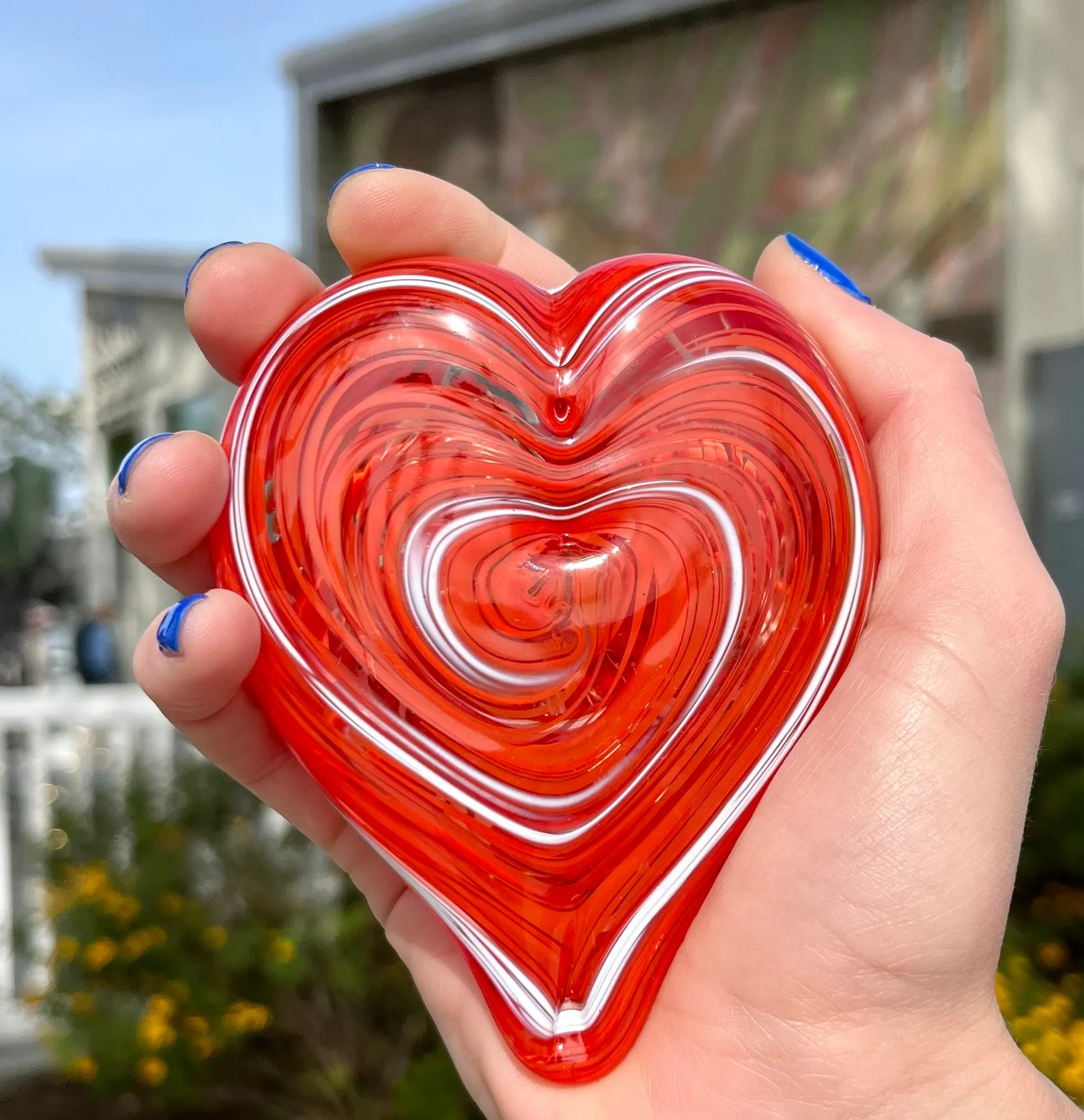 A total of 200 glass hearts will be hidden at some of the most iconic and visited locations in the Carlsbad Village over a period of two days, and all you have to do is find one to take it home. The hunt is simple, but the rewards are extraordinary. The hearts will be hidden in plain sight and will not require a map or extensive searching to find. Some of the locations might include historic sites, near public artwork, a beach entrance, outside local hotels or common areas where you can sit, relax and soak up the ambiance of the Carlsbad Village.
And that's not all - if you register your heart using the instructions on its label, you will be entered into a drawing for some amazing local prizes, including a private glassblowing experience at Barrio Glassworks!
A map is not required, but the general Village boundaries will be posted on the Carlsbad Village Association (CVA) website prior to the start of the hunt, so be sure to check back before heading out. And don't forget, you're limited to finding only one heart per person, so be sure to choose wisely!
Once you've found your heart, simply return to the Carlsbad Village Association website to register it by entering its three-digit engraved number. The grand-prize drawing will take place on Valentine's Day, Tuesday, February 14, and the winner will be announced on the CVA website, as well as its Instagram and Facebook pages and in the CVA eNewsletter on Wednesday, February 15.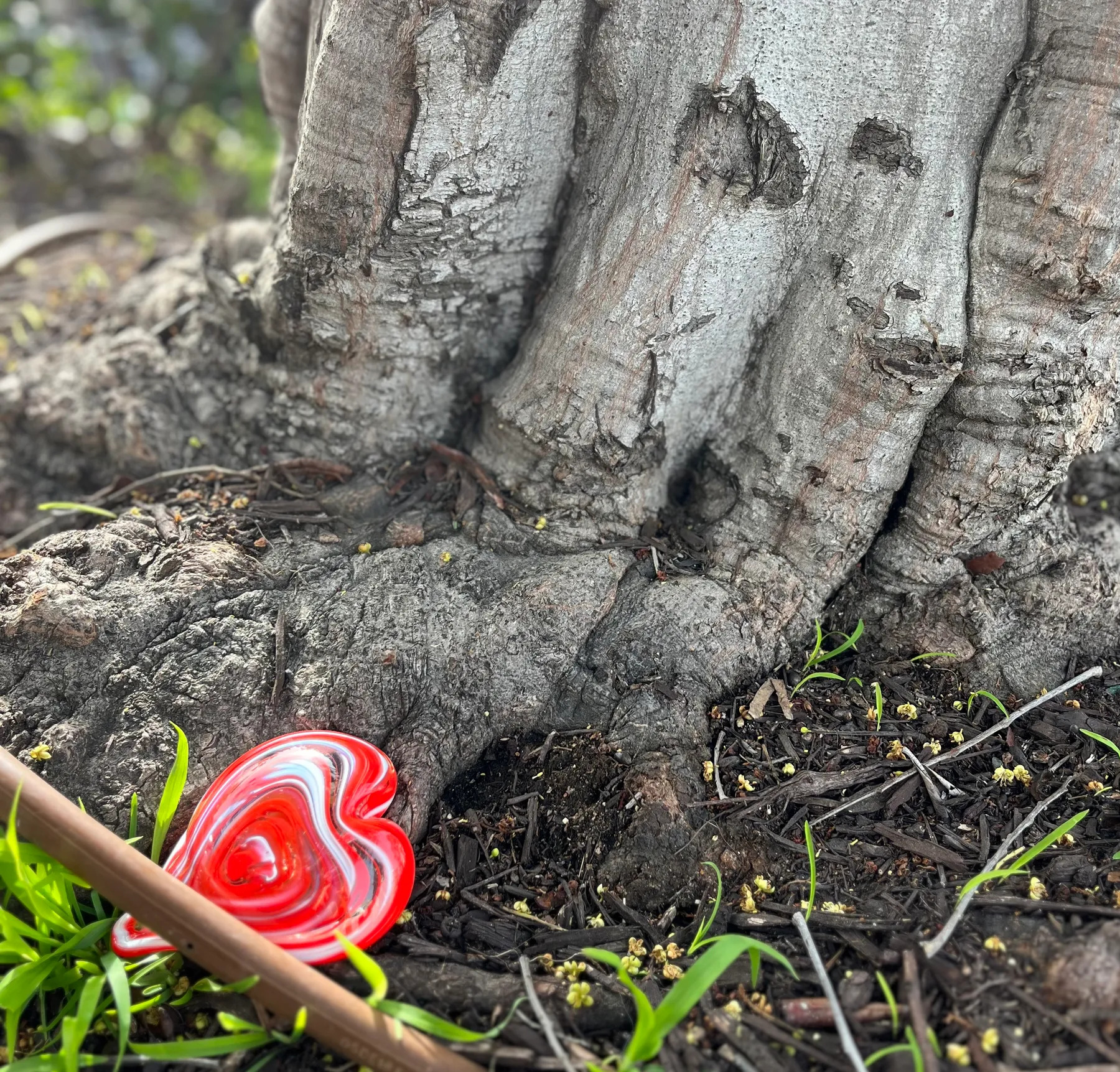 The Hearts of Carlsbad Village is a love-filled treasure hunt that promises to be an unforgettable experience for everyone. With unique, hand-blown glass hearts hidden at locations throughout Carlsbad Village, it's a perfect opportunity to explore, have fun and maybe even win some amazing prizes. So, gather your friends and loved ones and get ready for a weekend of fun as you search for the "Hearts of Carlsbad Village."
Let the treasure hunt begin, and who knows, you might just discover the biggest treasure of all – love.