Keep Your Spirits High in the Sky with a Stay at Pelican Cove Inn Bed & Breakfast
When you think about your dream vacation, what comes to mind? In 2021, the dream of travel is real. Even without the pandemic, there is a lot to consider when thinking about where to spend your time off.
The coast has sunshine, water sports, and plenty of space to spread out on the sand with a drink in your hand. The mountains are a breath of fresh air and a place to play in the snow and unwind by the fire.
Luckily, Southern California is home to almost every landscape you'd dream of when you're looking to plan your next vacation. Once you've decided where your escape will be, the next decision you have to make is where to stay. Hotels and resorts have all sorts of different accommodations to make a vacation extra special. Bed and breakfasts are a special type of lodging that have the comforts of home away from home. They have been around since before the 20th century, and have evolved from lodging at monasteries and informal arrangements with strangers to a place to unwind and relax with the promise of a comforting meal on the table. If a bed and breakfast close to the beach sounds like your idea of a dream vacation, then Pelican Cove Inn Bed & Breakfast is the place to be.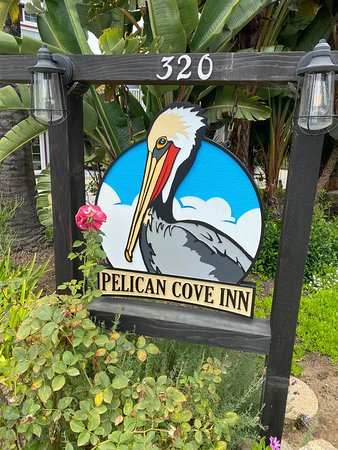 The Pelican Cove Inn Bed & Breakfast is right in the heart of the beach community of Carlsbad. It is centrally located, within walking distance of the beach and downtown Carlsbad Village. Only three blocks in either direction puts the sun, sand, restaurants, shops, and views on your front stoop. And, staying at the Pelican Cove Inn provides a unique peehole into the history and charm of the community of Carlsbad.
Back in the mid 80s, Bob and Celeste Hale knew that Carlsbad was a unique gem along the coast of Southern California. They wanted to share their love of sun and cliffs with others, and purchased the original property at 320 Walnut Avenue. With only four rooms, the couple found that they needed a little more space to spread the joy of Carlsbad with guests. They expanded to four more adjoining guest rooms, Innkeepers quarters, and a conference room by purchasing the property next door.
After nine years of building a haven for travellers, Bob and Celeste decided to sell the property to Alaskan snowbirds Kris and Nancy Nayudo. Kris and Nancy were drawn to Carlsbad by Kris' job and Nancy's desire to stay at home and raise their young family. They have invested over sixteen years of love and care into the property and, after all this time, still treat every guest they have like family.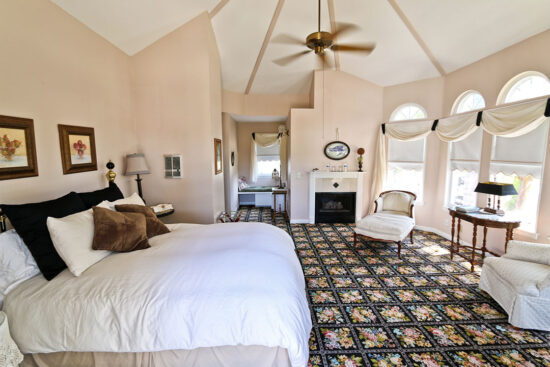 In 2003, the Nayduo's moved from staying in the Innkeepers quarters and conference room to a home adjacent to the Inn. Now, the Inn has 10 rooms open to visitors. Each room is named with a different San Diego neighborhood in mind. They are comfortably decorated with the charm of home and have thoughtful touches like handmade soap, fireplaces, and balcony seating. The Inn takes spoiling their guests personally, and even shares the recipes to their included breakfasts for everyone to enjoy. When you book a stay, you can plan on being spoiled with things like raspberry french toast, Scotch eggs, and homemade scandinavian almond bars in. After breakfast, you can stretch out on the balcony or take a short stroll to the sand to soak in the surf.
Travel in 2021 is more than just a dream. Pack your bags and plan your next stay at the Pelican Cove Inn Bed & Breakfast.