Keep Summer Going at Ocean Palms Beach Resort
Across the nation, schools are starting to re-open. Every year, the start of school brings an array of emotions and excitement.
Kids are home from summer camp and getting restless without seeing their friends. Parents are ready to have the reprieve of child care, but saddened to see little ones growing up leaving the house.
Summertime is a magical retreat from the confines of the indoors. Warm weather, vacations, and no homework all add up to make the summer months a time to treasure. Regardless of how your summer has gone so far, and even if you've been lucky enough to soak in every last bit of sunshine - there are still just a few weeks left to squeeze in one last tropical retreat before Labor Day.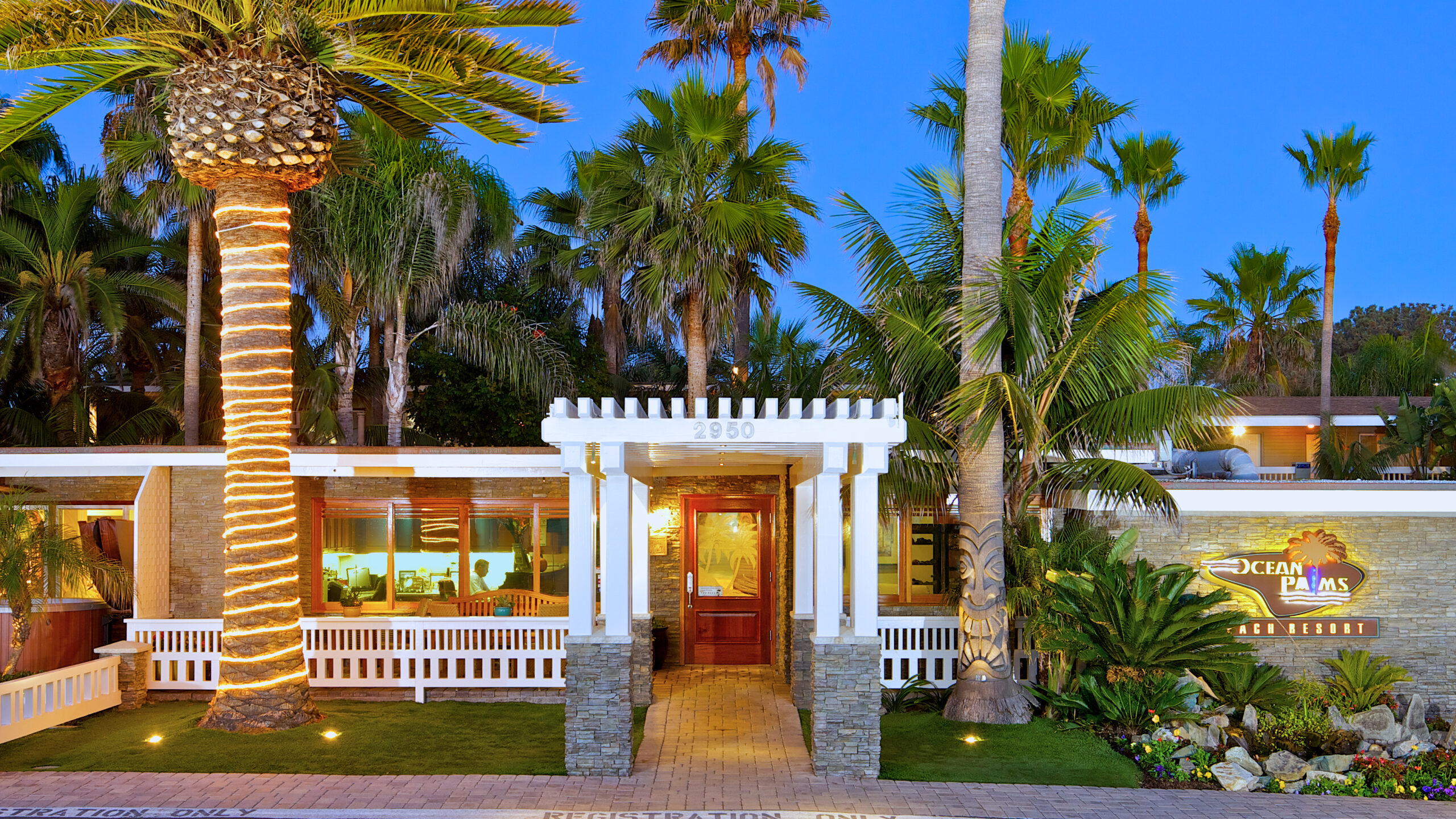 In Carlsbad, the summer months really start to heat up in late July, August, and September. Our moderate climate is cool from Memorial Day to Independence Day. But late August is when the water temperatures are primed and ready for fun. Crowds at the beaches are just starting to clear out as tourists find their way back home, which means it's the perfect time to pack your bags and come visit.
With just a few short weeks until school starts, a visit to Carlsbad beaches can be just what you need to kick off the school year in style. If you're looking to roll into the fall with a tropical tiki-themed oasis in the rearview mirror - the Ocean Palms Beach Resort is the place to be.
The Resort
Ocean Palms Beach Resort is located just a few steps from the Pacific Ocean. When you visit Carlsbad, the Village is a hubbub of activity. From Handel's Ice Cream to seafood on the sand and breweries with a view - the Village has everything you need for a vacation at the coast. Ocean Palms Beach Resort is within walking distance of everything the Village has to offer.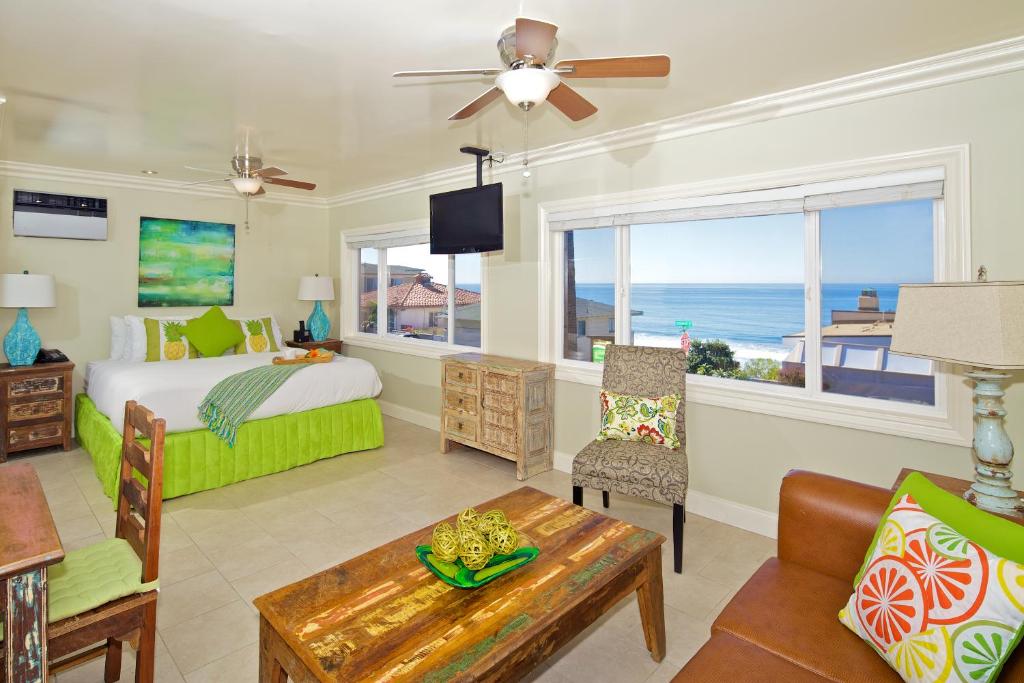 Nestled just outside the Village, the Ocean Palms Beach Resort is hidden in plain sight. Surrounded by the quiet oceanfront properties of Ocean Street, Ocean Palms is meticulously manicured with tropical greenery, flowers, and palm trees. Tiki vibes are spread throughout the property, with bright Adirondacks by the pool and clean coastal finishes inside and out.
Each of the spacious suites at the resort has its own kitchen. The accommodations make guests feel like they are at a home away from home. The Traveler Suite, Deluxe Studio, and Deluxe Mini Suite offer affordable luxurious accommodations just steps from the water. The Traveler Suite has a California King bed, kitchenette, tile floors, and colorful garden views. The Deluxe Studio is a little bit bigger, with fully renovated interiors and clean coastal designs. The Deluxe Mini Suite can accommodate a family of four. With a California King bed and queen pullout sofa, the Mini Suite has astounding garden and gazebo views.
Or, if you really want to spread out and relax, you can book a stay in the Luxury Mini Suite, Lanai One Bedroom Suite, or Luxury Two Bedroom Suite. With in-room Jacuzzi tubs and peek-a-boo ocean views, the Luxury Mini Suite is truly a tropical paradise. Chic designs, ocean views, and privacy are all included in the Ocean Palms luxury accommodations.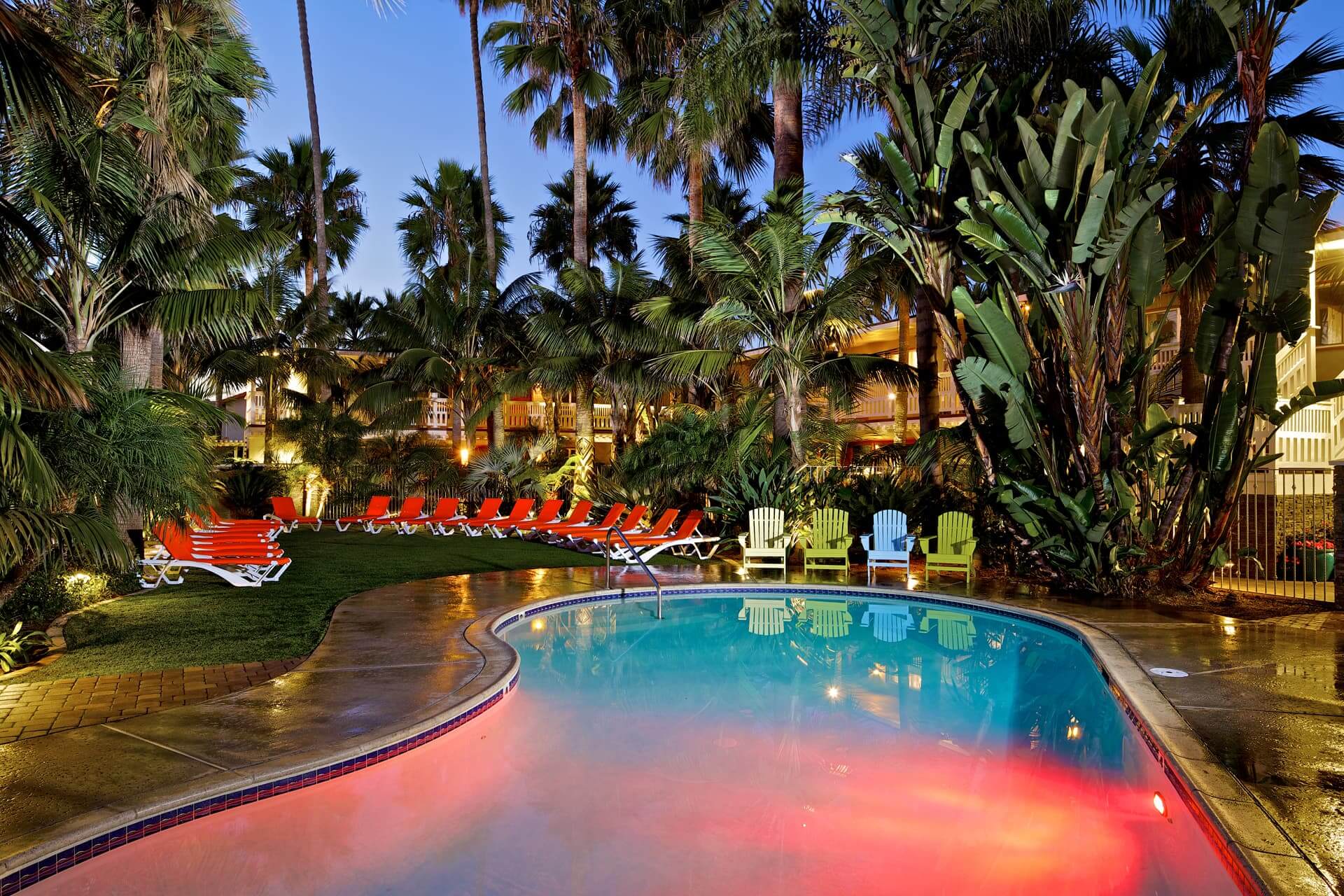 On top of the beautiful rooms, the resort property is equipped with everything you need to make one last summer getaway one to remember. There is free continental breakfast, free towels, a putting green, fire pits and BBQs, air conditioning, and beach access - all without the burden of extra resort fees.
Back-to-school is right around the corner but there is still plenty of time to pull the trigger on one last vacation with the family. Book a suite at the Ocean Palms Resort for a relaxing, fun, coastal retreat in the sun.