New Restaurants to Check Out This July in Carlsbad
Food is more than survival. When we eat we make friends and we strengthen family bonds by sharing things about our lives.
Sharing food has always been part of the human story. Children mimic the rituals surrounding food by having tea parties and trading treats during snack time. Birthdays are celebrated with sweets, and the association of food with love is built into our daily routines.
Unfortunately, nearly a third of California's restaurants permanently closed throughout the course of the pandemic. Due to the social nature of eating out, the dining industry was hit hard after social distancing took hold. Some restaurants adapted to a new business model, adopting things like curbside deliveries, expanding outdoor seating, and off-site deliveries. Creative solutions like QR codes and disposable menus allowed some establishments to stay open.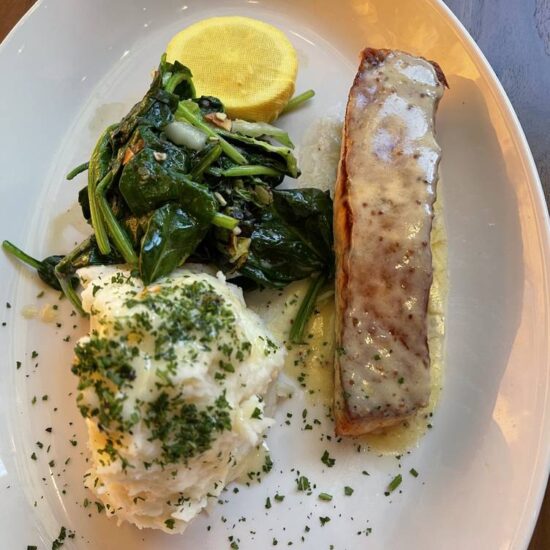 Luckily, the restrictions around the pandemic have started to lift. And with that, restaurants have started to thrive again. While things aren't exactly like they used to be, the new normal makes sure that patrons are safe and healthy. In Carlsbad, we are happy to support the restaurants in our community and are excited to see new establishments opening every month.
Here are three new restaurants that have opened recently:
Nick's on State
Established in 2008, Nick's restaurants have graced the Southern California coast for close to 16 years. They are dedicated to the experience of dining and strive to keep their focus on hospitality and food quality. The culture of Nick's restaurants is fulfilled by its staff, whom they refer to as 'Ladies and Gentleman'. They've coupled their pursuit of excellence with a friendly and relaxed environment and reasonable prices.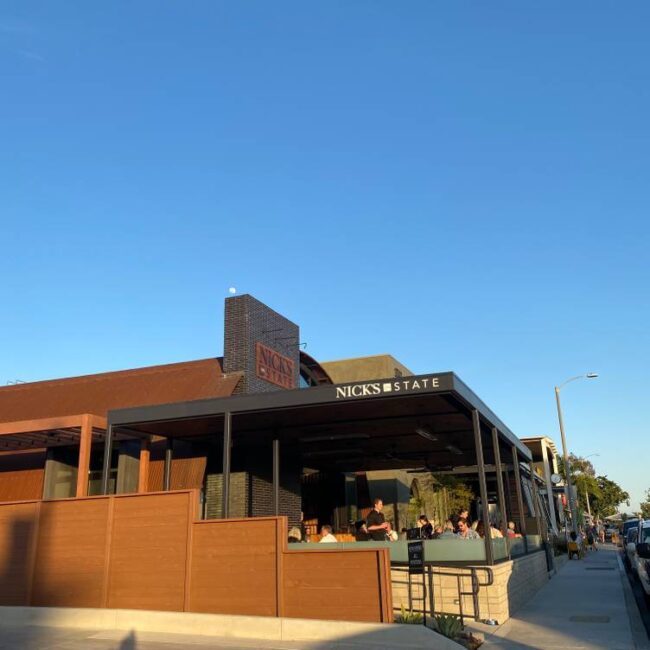 Now, Carlsbad has its very own Nick's restaurant. Since May of 2022, Nick's has been serving customers high quality food both in-person and via takeout. Their menu includes American favorites like steak and seafood. They offer a variety of fresh appetizers, market salads, house specialties, sandwiches and burgers.
Fresca Cocina
An even newer addition to the Carlsbad dining scene is Fresca Cocina - a trendy new spot for modern Latin cuisine. The chefs at Fresca Cocina have set out to 'rediscover traditional Latin cuisine', and their modern new building on Carlsbad Boulevard does just that. They are open Sunday through Thursday from 11:30 a.m. to 9:30 p.m. and Fridays and Saturdays from 11:30 a.m. to 10:00 p.m. They have ample outdoor seating and a fully stocked bar featuring curated cocktails, beer, wine and tequila flights.
Fesca Cocina's Executive Chef Chris Idso has fused together a variety of Latin cultures to create dishes that are bold and bright. The menu offers everything from small plates like Chilean steamed mussels and Peruvian ceviche to street tacos and meats like Brazilian churrasco.
Village Kabob Mediterranean Grill
Another new restaurant in the heart of Carlsbad Village is none other than Village Kabob Mediterranean Grill. The grill is a unique Mediterranean fusion eatery that mixes traditional Mediterranean dishes with new takes on favorites like shawarma and kabobs.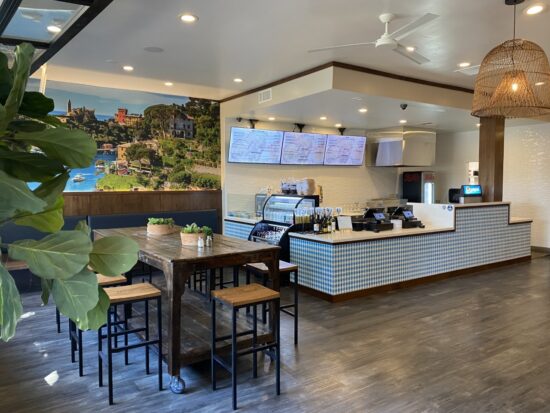 They offer fresh-baked pita bread, tahini sauce, and fattoush salad. You can enjoy any number of wraps with vertically cooked meats prepared to perfection. There are also mezes and shareables with everything from baba ghanoush to dolma and cheese pies. The environment is informal and welcoming, inviting guests to order up front and choose seating when they're done.
While eating out has changed throughout the past couple of years, one thing is for certain - food is still a part of our community and restaurants are an essential part of our lives. Be sure to try any one of these new locations and support your local restaurants early and often.