A Taste of Carlsbad: Three New Restaurants You Won't Want to Miss
San Diego is a mecca for locally sourced and authentic culinary exploration. Local chefs dial into diverse cultural food traditions that allow them to turn staple meals into modern dishes with new approaches to familiar food.
Carlsbad has been elevating its standing on the culinary circuit. As the holidays approach, keep the following restaurants on your radar.
Whether you need reprieve from the kitchen or a reason to entertain outside the house, these new locations have all opened within the past couple of weeks and are sure to become some of Carlsbad's favorite foodie hotspots.
Bluewater Grill
The opening of the new Bluewater Grill is a privilege for the city of Carlsbad. Joining locations like Newport Beach, Temecula, and Phoenix, Bluewater has an established reputation of some of the most sustainably caught and prepared seafood on the west coast. Their full-disclosure menu philosophy speaks to the core of their culinary mission. The transparency shown in letting guests know where their food has come from is a unique approach that is hard to find elsewhere.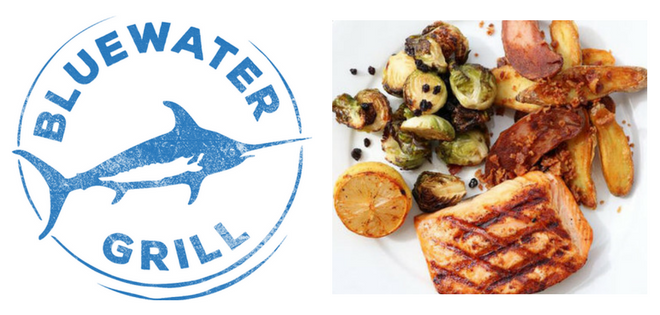 In addition to the in-house restaurant, Bluewater also offers a full-service fresh market. Guests can purchase locally caught seafood to take home after enjoying their award winning clam chowder in one of the two new outdoor patios. The general manager and executive chef of the new location are local to Carlsbad and have spent years perfecting the ways that they approach seafood from catch to plate. The Carlsbad location offers monthly chef's tastings and neighborhood happy hours. The ambience is comfortable and modern, large booths and nautical decor with sleek subway tile surrounding the market give guests the the seaside vibe that Carlsbad is known for.
Location:
417 Carlsbad Village Dr
Carlsbad, CA 92008
760.730.3474
Hours:
Sun–Thu: 11am–9pm
Fri–Sat: 11am–10pm
Bar/Lounge open until 1 hour after dinner service
Happy Hour in the lounge
Mon–Fri: 3pm–6pm
Retail Fish Market
Daily 10am–close
Draft Republic
The Cohn Restaurant group has quickly become a San Diego mainstay. Well known spots like Bo Beau, Blue Point Coastal Cuisine, Coin Haus, and The Prado are all under the Cohn umbrella and offer some of the best cuisine San Diego has to give. Now, Carlsbad is joining the family with the opening of a brand new Draft Republic.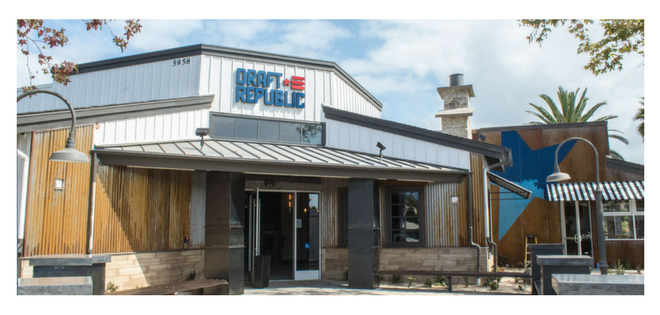 After three years in La Jolla's UTC neighborhood, Draft Republic is expanding to North County. The menu is chock full of comfort food that has been prepared with a twist of creative refinement. In addition to the food, the restaurant has over 101 beers on tap and offers an entertainment experience that includes walls of flat screen TVs and hands on games like shuffleboard and ping pong. Retro arcade games cater to all ages and guests will be impressed by the outdoor picnic tables and high tops that sprawl throughout the 12,000-square-feet facility.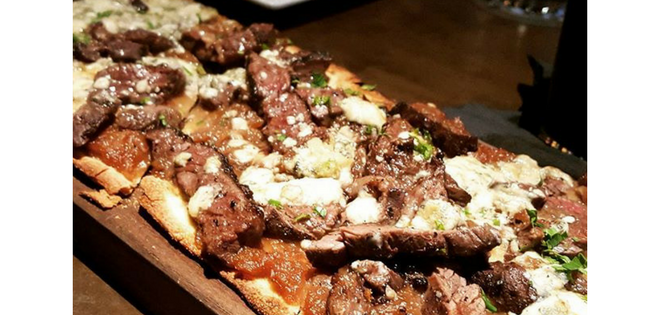 Location:
5958 Avenida Encinas,
Carlsbad, CA
760.448.4627
Hours:
Monday-Thursday 11am-10pm
Friday & Saturday 11am-Midnight
Sunday 9:30am-10pm
Happy Hour Daily: 2:30-5:30pm
Little Cakes Cupcake Kitchen
The owners of Little Cakes Cupcake Kitchen have been Vista residents for the past 10+ years. They are expanding their life's work to Carlsbad and have brought with them two Cupcake Wars championships. While cupcakes are their specialty, the breadth of the flavors they offer expands far beyond the normal expectations of what a cupcake can offer. The full list of flavors maxes out at a mind-boggling 130 flavors that range from Gingerbread to Drunkin Pumpkin and French Toast. Their daily menu is constantly changing as new flavors become available. Vegan options are available, and a full espresso bar is onsite to compliment the baked goods.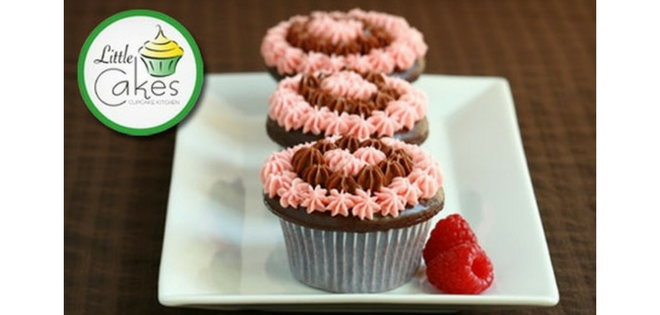 Location:
3231 Camino de los Coches Suite 100
Carlsbad 92009
Hours:
Mon - Sat 7am - 7pm
Sunday 11am - 5pm
Supporting these local restaurants and their culinary talent in the village by the sea encourages the growth of food exploration in North County. Whether you're looking for a weekend getaway from the kitchen or are mentally preparing your own culinary pursuits for Thanksgiving, be sure to take advantage of these three new dining options in Carlsbad.