One-of-a-kind Venues That Double The Fun In Carlsbad
Plan a meeting destination where unique event venues double as entertainment spots by bringing your event to Carlsbad.
It's the place to be. Whether you're looking to gather with your attendees in a historic meeting facility or an outdoor paradise, Carlsbad has the perfect location for your group. Check out some of the spots that stand out.
1. Leo Carrillo & Historic Park
Originally a part of the working ranch and vacation retreat of American actor Leo Carrillo, this historic park is a great venue for outdoor events. And after your meeting, your attendees can explore the 27-acre grounds, which feature preserved and restored buildings, a visitors center, a reflecting pool, a hacienda, and much more. There's so much to see and do here that your group will not want to leave.
Take your attendees on a musical journey through time at the Museum of Making Music. Perfect for meetings of any kind, the museum is an interesting place for your group to gather. Post-meeting, they can travel from 1900 to today— interactively discovering the history of making music and exploring the connections between people, instruments, and other related products.
Additionally, the museum hosts a vibrant concert series throughout the year. Come get an earful of the most incredible sounds these professionals can play with your group.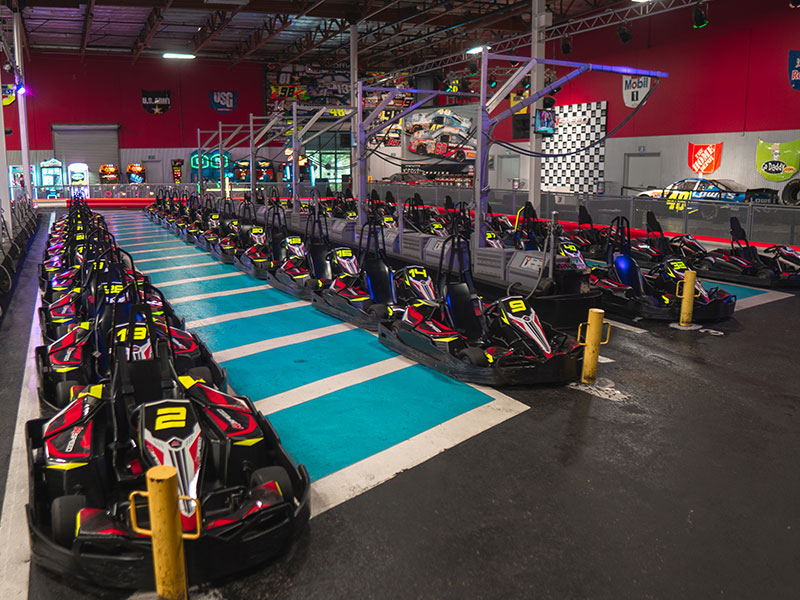 Looking for an action-packed venue for your event? If so, consider K1 Speed Go Kart Track! It offers the best indoor karting experience in the world—boasting karts for both adults and kids that can be maneuvered around our expansive indoor track.
But racing isn't the only thing your group can do here. Additionally, they can enjoy arcade games, pool tables, basketball hoops, air hockey and prize machines. Plus, they can get their eat on. Located onsite, the Paddock Lounge café serves everything from delicious hamburgers to cheesy nachos. Let the fun begin!
If your group loves being outside, the Flower Fields is an excellent outdoor venue for your meeting. Only open a few months each season, this 50-acre features a dazzling rainbow of beautiful ranunculus flowers that make the perfect backdrop for corporate gatherings and more.
For indoor events, planners can host meetings in the 200-seat Paul Ecke Jr. Barn, which is located onsite. There are also the world-famous Ecke poinsettias, the sweet pea maze, themed gardens, an orchid greenhouse, and other neat attractions your attendees can explore.
Want more reasons why you should bring your next meeting to Carlsbad? Check out what makes Carlsbad a unique meeting destination.
Ready to Meet in the Right Carlsbad Venue?
If meeting in Carlsbad sounds like music to your ears, let our team of professionals help you plan your next event here. Reach out to us or submit an RFP to start the planning process and have any questions answered about our city.
Learn More
Leo Carrillo Ranch & Historic Park6200 Flying LC Lane
Carlsbad, California 92009

Learn More
The Flower Fields at Carlsbad Ranch5704 Paseo del Norte
Carlsbad, California 92008

Learn More
K1 Speed Go Kart Track6212 Corte del Abeto
Carlsbad, California 92011