Perfect Places to Have a Holiday Party in Carlsbad
Whether you're the CEO of a fortune 500 company, a budding entrepreneur, or the head of household for a large family, hosting a holiday party for your employees and/or loved ones can be the perfect way to show them appreciation and celebrate the year's close.
White elephant gifts, secret Santas, ugly Christmas sweaters, and charity toy drives are just some of the things that make holiday parties something to look forward to throughout the year.
Luckily, Carlsbad is home to a number of scenic locations to host the perfect holiday party for any occasion. Consider one of these spots as you are planning your next big event:
CARRUTH CELLARS
With towns like Napa and Sonoma, Northern California is typically recognized for the best wine in the state. Recently, wineries have been migrating southward to areas like Temecula and Rancho Bernardo. With hundreds of brewery options for beer lovers in San Diego county, Carruth Cellars has disrupted the brewery scene with their local wineries. The Carlsbad location has been open since 2016 and is a unique mixture of class and relaxation. Wine barrels and wooden tables line the walls with large wine tanks looming in the background. The urban winery and tasting room is the perfect location to host any event up to 200 people. Glass roll up doors, an open patio, and lounge area encourages guests to walk around amongst the barrels while enjoying the cellar's very own wine.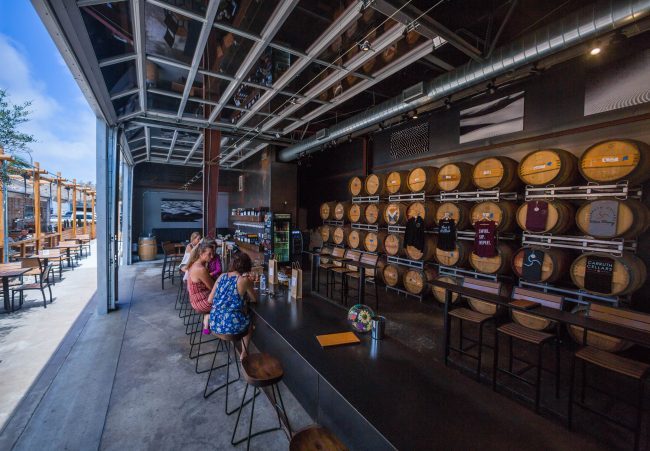 2727 State St #110, Carlsbad CA 92008
Events Coordinator: events@carruthcellars.com
Website
THE CROSSINGS AT CARLSBAD
Named for the five bridges (crossings) throughout the landscape, this golf course and event space is one of Carlsbad's most scenic locations. With views of the Pacific Ocean and the expanse of the foothills to the east, The Crossings at Carlsbad is home to a championship municipal golf course with expansive views. In addition to the allure of the outdoor course, there is a clubhouse and restaurant called The Canyons that offers a deck view of the water. For special events, The Crossings at Carlsbad has a number of options for small get togethers of 20-30 people or large affairs of over 200. The catering team will work with each event to offer a personalized menu to fit customized themes and dietary restrictions. They are currently offering a 10% discount on newly booked holiday parties for reservations made on Sundays through Wednesdays. Whether you choose the Roston Room for an intimate gathering or the Players Lounge/Sunset patio for a larger group, the beauty of surrounding Carlsbad will be front and center to celebrate the close of the year.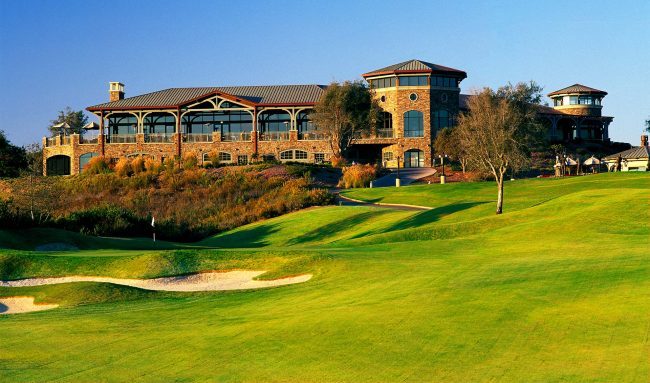 5800 The Crossings Drive, Carlsbad, CA, 92008
Website | Holiday Menu
LEO CARILLO RANCH
For those wanting to venture outside the box and consider options other than typical event spaces, Leo Carillo Ranch is a historic park in the heart of Carlsbad that can serve as a unique outdoor option for companies and families alike. The beautiful destination was owned by conservationist Leo Carillo who snatched up the land in order to making his dreams of creating an Old California-style working rancho a reality. As a TV and theater entertainer, Leo also owned iconic California properties like the Hearst Castle. The Ranch has been restored and maintained by the city and serves as an important educational landmark in Carlsbad. As an event space, the Ranch can be configured to meet any party theme or size.
6200 Flying LC Lane, Carlsbad, California 92009
Website
CARLSBAD SEAPOINTE RESORT
Carlsbad Seapointe Resort is just a stone's throw from the pristine Carlsbad beaches. The resort itself features condos for travelers and vibrant greenery that enhance the luxury of being so close to the water. Easy access to the Pacific Coast Highway offers idyllic paths to and from the resort and the amenities contained within provide an ideal backdrop to any holiday event. The event space comes complete with an ocean view and the option to host a large gathering in the Clubhouse or a more intimate gathering in the Media Room. Outside catering and beverage service is available and there is easy access to the Twenty/20 Grill Wine and Bar at their sister property, the Sheraton Carlsbad Resort & Spa.
6400 Surfside Lane, Carlsbad, CA 92011
Website
HERITAGE HALL AT MAGEE PARK
Magee Park is an outdoor venue that is popular due to its close proximity to the water. The 2.1 acre park features historical gardens containing a nationally registered rose garden. The park is also home to a variety of historical buildings. Heritage Hall is located one block from the Pacific Ocean and served as Carlsbad's first City Hall and police station. Now nestled in Magee Park and featured as one of the main attractions within the park, Heritage Hall can host up to 50 people for dining or 75 people via theater seating. This location is a venue that could turn any ordinary holiday party into a unique glimpse into Carlsbad's history.
258 Beech Ave., Carlsbad, CA 92008
Website
With the holiday season well upon us, venue space is limited and filling up fast. Contact any of these great locations for a 2017 holiday party that won't soon be forgotten by coworkers and loved ones.