Where to Get Santa-mental in Carlsbad This Holiday Season
Keeping holiday gifts wrapped safely under the tree is top of mind as the big day approaches. However, there's a certain stranger that nearly everyone welcomes into their homes with open arms during the holidays.
He has many names, but embodies the same jolly giving spirit no matter what you call him. He's been known to enjoy cookies and milk, finds a fast entrance through the chimney shoot, and has an entourage of reindeer to escort him from home to home.
Santa Claus is the guy that holds the key to joyful giving, and his presence brings twinkling lights, trees dripping with ornaments, and presents wrapped in colorful paper. If you wait until Christmas Eve, he's tricky to spot. Here is a list of the best places to catch Santa this season before he disappears into the sky.
The Westin Carlsbad Resort & Spa
The Westin Carlsbad Resort & Spa is making sure that Santa is surrounded by all of his favorite things. On Thursday, December 19 from 5:00 - 8:00 p.m., families are invited to join the festivities and take part in everything from sledding in the snow to roasting smores and cookie decorating. In addition to Santa's favorite snacks, there will be Holly Trolley Rides and live entertainment.
The star of the show will be dressed up in his token red and white attire. Little ones will have the chance to whisper all of their wishes to Santa while Mom and Dad get a photo to mark the occasion.
The Shoppes at Carlsbad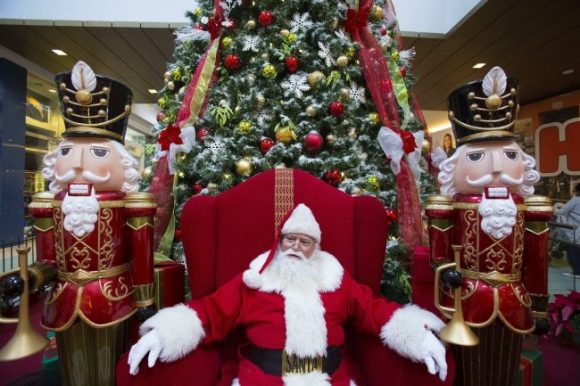 Since Black Friday, gift givers have been making lists and checking them off twice. From work parties to family gift exchanges, every holiday season creates a long list of things to be bought, wrapped, and delivered with love. The Shoppes at Carlsbad is a one stop shop for checking off all of your gift giving needs during the holidays.
Of course, no holiday shopping would be complete without Santa. From now through December 24th Santa will be spending his days at the Shoppes at Carlsbad, bringing holiday cheer to the hustle and bustle of holiday shopping. Families can make a reservation to sit on his lap and ask for the toys they've been dreaming about all year. Even furry family members can meet the man in charge on Pet Nights. Santa will be available on Monday nights for pets to cash in on a photo with St. Nick as well.
LEGOLAND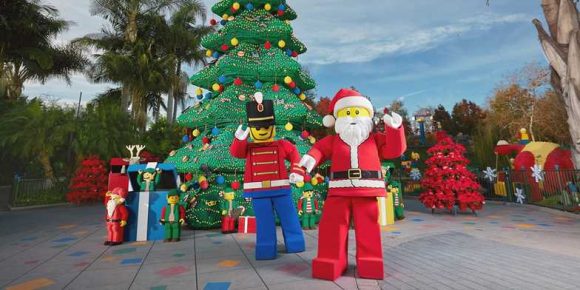 Santa's busiest month is the month of December. His schedule is packed with events, toy making, and getting ready to deliver his gifts. While he can't be everywhere at once, he still makes an effort to show up in all sorts of different ways.
This year, LEGO lovers can see a larger than life version of Santa at the park. The LEGOLAND brick Santa and his sleigh provide a unique photo opportunity for little builders and their families. While there, guests can also check out the 30-foot tall LEGO Christmas tree, LEGO Friends holiday show and LEGO holiday characters at the new Holiday Village. A visit to LEGOLAND during the Christmas season is a magical experience for all.
Kids Countdown to Christmas at Cape Rey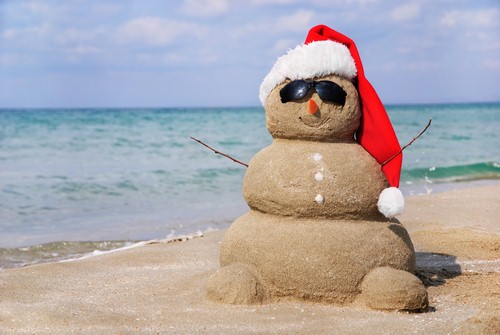 While Santa is the man of the hour, he can't handle everything on his own. His team of helpful elves keep the shop running and Mrs. Claus is right there beside him, bringing cheer and joy to all who visit. To get an insiders' look at what goes down in the North Pole, visit Cape Rey's Kids Countdown to Christmas. Mrs. Claus will be there with cookies in hand to help make little ones' holiday dreams come true.
Visit the resort from the 16th-20th for traditional holiday films paired with decorating cookies, crafts, hot cocoa and a visit from Mrs. Claus herself.