Spice Things Up In Carlsbad This Fall
The seasons in Southern California are a little different than most are used to. Our moderate climate brings mostly sunny skies 146 days of the year and only partly cloudy skies for another 117 days.
Needless to say, this is one of the many reasons Southern California is a perfect getaway any time of the year.
Wintertime is warm enough to visit the beach, but there are also skating rinks and hot chocolate alongside the Pacific. Springtime has a unique cloud cover that lasts through June and is lovingly referred to as 'May gray and June gloom'. Summertime is nearly perfect with hot and sunny days and mild comfortable evenings.
In 2020, we've been working through the seasons in the midst of a pandemic. We're keeping our distance and staying hopeful for new things to come. In less than two weeks, it will officially be fall in Carlsbad. And while we can all admit that 2020 has been different than any year we've experienced, fall is still one of the best times of the year to visit Carlsbad. Here are some of the things that you can enjoy in the warm weather and wide open spaces this fall.
Book a Stay Right on the Water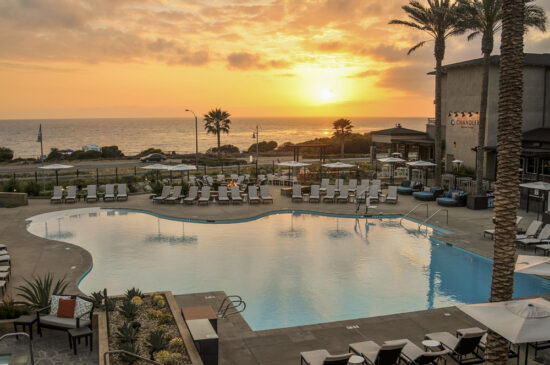 Unlike other tourist destinations, the sunny skies and the beach are still open and active during the fall in Carlsbad. It's no surprise that our city is home to a number of different luxury accommodations right on the water. When you book a stay on the water in the fall, you can have access to the coast without the summer crowds. One fantastic option is the Tamarack Beach Resort Hotel. It is within a half mile of Carlsbad State Beach and only two miles from the Carlsbad Lagoon. The hotel is family friendly and has amenities like an outdoor pool, barbeque grills, and kid's club. Another great option is The Hilton Garden Inn Carlsbad Beach. It is located just a few steps from South Carlsbad State Beach. The hotel is overlooking the water and just a few short miles from outdoor dining and shopping at Carlsbad Village. Or, you can try the Cape Rey Carlsbad Beach. At Cape Rey, you can reserve an ocean view room with beachfront dining, sun loungers, and beach umbrellas.
Hit the Lagoon
The warm fall weather also means that watersports are still in the cards. The Agua Hedionda Lagoon is open throughout the fall with watercraft rentals, sales, and lessons. You can relax by floating around on a stand up paddle board or race around the lagoon on a waverunner. The open water is a fantastic place to spread out and have fun in the sun. The calm, uncrowded water is a safe space to relax and unwind. Strap on a life jacket and cruise around on one of the vessels at California Watersports to take your fall escape to the next level.
Camp at Carlsbad State Beach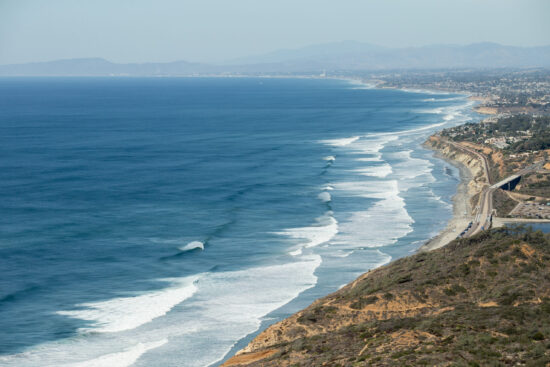 For campers, fall time is a great time to book a camping site at Carlsbad State Beach. During the fall, you can get out into the water, build sandcastles, and spread out to relax without the summer crowds. In the evenings, you can soak up the beautiful Southern California sunsets and light a campfire. South Carlsbad State Beach has 223 campsites. Over half of them are positioned right on a bluff overlooking the Pacific Ocean and 13 of them have full hookups. The campground is equipped with all of the amenities you need to be comfortable while staying outdoors. It has hot showers, flushing toilets, and drinking water, along with an amphitheater, snack shop and camp store. Book your spot anytime between now and the end of October for a perfect camping getaway along the coast.
Explore the City's Art in Public Places
Art is an important part of the community. Local artists are some of Carlsbad's best kept secrets. They bring color, creativity, and joy to our scenic neighborhoods. The Library and Cultural Arts Department has been investing in the city's art program to provide visitors with unique public arenas to enjoy art around the city. If you're here this fall, you can take a trip to Pine Avenue Community Park or Aviara Community Park to browse the artwork of some of the community's most talented artists while enjoying the great outdoors.
In Carlsbad, fall is more than just haunted hunts and falling leaves. Plan a getaway now to see what fall in Carlsbad is all about!