Three Places to Getaway in Carlsbad this Labor Day
Federal holidays are a welcome reprieve from our day-to-day work routines. Different industries honor different holidays, but Labor Day is one federal holiday that is celebrated by workers all over the country.
It is celebrated on the first Monday in September, and gives families a long weekend to soak up the last few days of summer.
Labor Day was created to honor the American labor movement and is a way to show thanks to the millions of hard-working laborers who go to work everyday and contribute to the prosperity of our country. In the late 19th century, trade unions and labor movements began to grow. The notion that laborers should be celebrated resonated with lawmakers and by the time it became a federal holiday in 1894, thirty states had already jumped on board with unionists. Today, Labor Day is the unofficial end of summer and a day off to enjoy picnics, boat rides, and time in the sun with friends and family. If you haven't made plans yet this Labor Day, consider booking your stay at one of these three locations for a relaxing holiday getaway in Carlsbad.
Cape Rey Carlsbad
Cape Rey is the place to go for a quintessential Carlsbad getaway. The beach resort has breathtaking beach views that will make you want to hang on to summer for as long as you can. With convenient amenities like free breakfast and guest rooms with private balconies and views of the pool and/or ocean, the Cape Rey is the spot to unwind. Their farm-to-table restaurant will satisfy your tastebuds and the resort style pool is just the place you need to absorb the bright Californian sun. The ocean is 150 steps away, and The Crossings at Carlsbad is just around the corner for an afternoon tee off. On Labor Day this month, Cape Rey is holding a Ponto Pool Party with Trust Me Vodka on Monday, September 2nd. Guests can lounge by the pool while listening to music and indulging in food and drink specials. Reserve your stay today and say 'goodbye' to summer in style.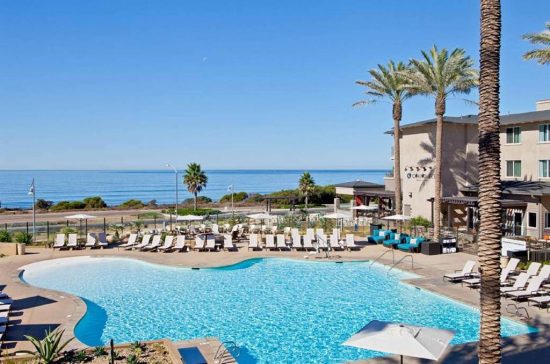 Carlsbad Inn Beach Resort
The Carlsbad Inn Beach Resort is currently undergoing extensive renovations. However, the ongoing renovations are simply icing on the cake of what is already there to enjoy. The boutique hotel is steps from the beach and is a perfect representation of the laid back beach vibe that Carlsbad is known for. The resort has everything you need for a beach getaway right at your fingertips. A family friendly pool, adults only hot tub, fitness and activity center, and nightly quiet hours are just some of the amenities at Carlsbad Inn that ensure that guests of all ages can enjoy their stays. This Labor Day weekend, take advantage of ongoing offers like an additional $20 off your stay when you book less than 30 days out or 20% off a stay of three days or longer.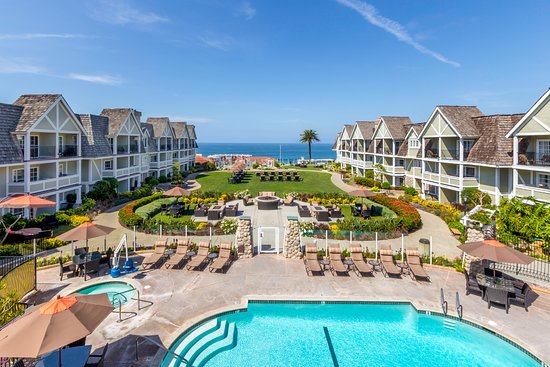 Omni La Costa Resort and Spa
The Spa at La Costa, Bob's Steak and Chop House, and Golf at La Costa are just a few of the things that make the Omni La Costa Resort & Spa an ideal getaway location. The property is one of Carlsbad's most sought after resorts, boasting over 600 luxury rooms, two championship golf courses, 17 hard and clay tennis courts, eight swimming pools with waterslides, and adult-only access, and much, much more. This Labor Day, take relaxation to the next level by taking the family to the resort that is the epitome of a California adventure. Summer deals are still available, so book now to cash in on the Splash, Dine, and Stay Package, Exclusive Summer Limited Time Offer, Art of Breakfast Package, or Park and Play Deal. Say goodbye to your summer with memories that will last a lifetime at the Omni La Costa Resort & Spa.