Traveling with Your Furry Friend? All Paws Lead to Carlsbad
As a city who loves furry friends, Carlsbad is thrilled to be launching an exciting new initiative - "All Paws Lead to Carlsbad."
This pet-friendly program is designed to make travel to Carlsbad with your four-legged friends easier than ever.
When it comes down to it, there is nothing quite like the bond between a pet and their owner. Owning a pet means that you always have a comforting cuddle, a listening ear and unwavering love by your side. Our pets are a beloved part of the family and we want to bring them along on our travels but finding hotels, restaurants and attractions that welcome pets isn't always easy. That's why the "All Paws Lead to Carlsbad" initiative is so exciting. The program makes it easy to plan a trip with your pet by bringing together a range of pet-friendly options in one place. From February to May 2023, Carlsbad hotels, restaurants, attractions, shopping centers and retail businesses are rolling out the red carpet for pets and their owners.
Here are some of the tail-wagging activities that will be available at Carlsbad hotels: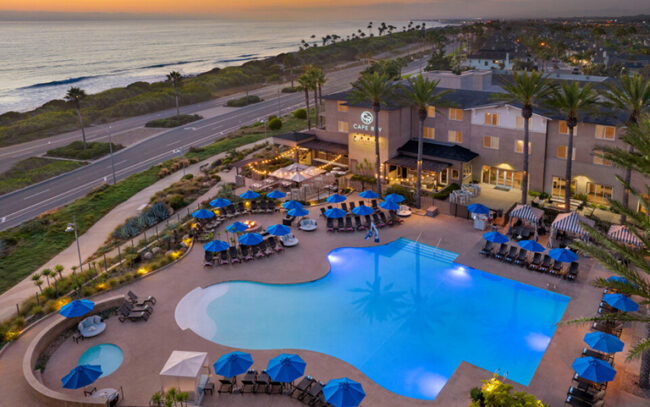 Cape Rey Carlsbad Beach, a Hilton Resort and Spa is a great place to stay if you're traveling with your furry friend. The resort is hosting fun, pet-friendly activities this spring, including three "Yappy Hours" at Chandler's Oceanfront Dining on Wednesdays, March 1, April 5 and May 3, 2023. The "Yappy Hours" will include pet-friendly dishes, pup-tails, games and more fun for your furry friends during their Happy Hour for humans too. Walk the Carlsbad coastline, then relax on the Sunset Terrace at Chandler's to refuel with the resort's special Puppy Chow menu and doggie treats. During your visit, stop in at The Break – Sun, Surf & Sand Essentials off the lobby to find fur-baby toys and treats.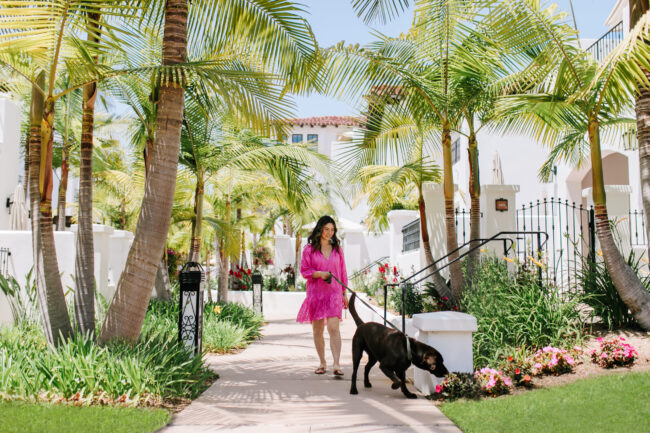 Relax in luxury with your furry friend with the Omni La Costa Resort & Spa pet package. Enjoy some pup perks with the "Bark and Park" package, which includes complimentary self-parking, a complimentary pet fee (up to two dogs) and a special gift for your canine traveling companions.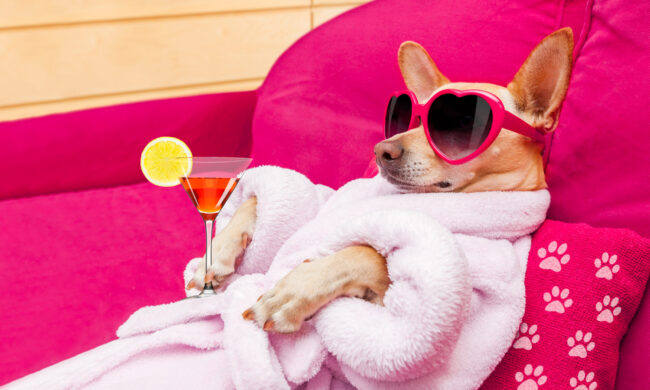 You can escape in style with beautiful coastline views at The Cassara Carlsbad. This pet-friendly property is offering a "Pet-cation" package for guests from now until the end of May, which includes a goodie bag consisting of treats, water, toy ball and a roll of scented potty bags.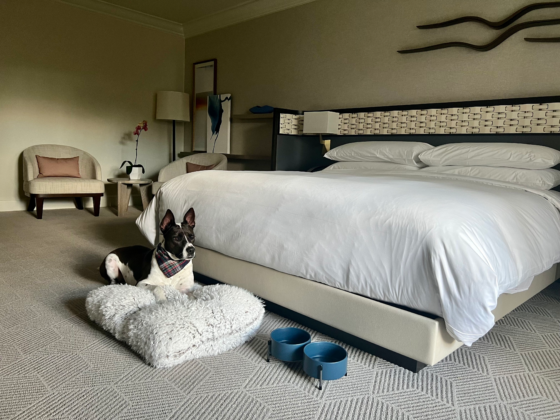 To spoil your pets, the Park Hyatt Aviara Resort & Spa is a great option. The resort is pampering furry friends with complimentary amenities, such as a dog bowl, bed and a stylish Park Hyatt Aviara branded dog bandana. The on-site culinary team has created a special in-room pet menu featuring handcrafted dog treats for pets to indulge in. In addition, Pacific Point, Ponto Lago and Ember & Rye will be serving a special "Bark at the Park" cocktail, with 10% of sales benefiting the San Diego Department of Animal Services in Carlsbad. Moreover, 10% of in-room pet menu sales and 50% of the standard pet fee will be donated to the San Diego Department of Animal Services in Carlsbad.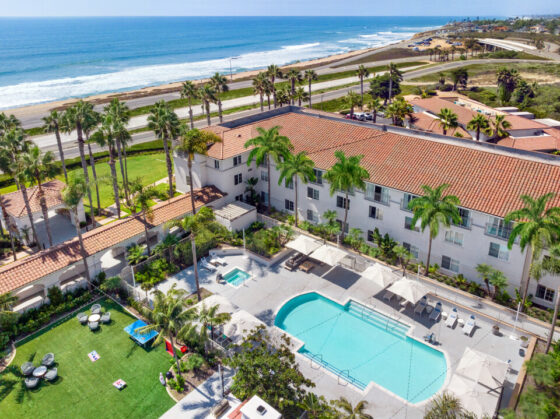 And, if you are in Carlsbad for St. Patrick's Day, book a room at the newly renovated Hilton Garden Inn Carlsbad Beach for a "Yappy Hour" on Friday, March 17, from 4 pm to 6 pm. Enjoy this special occasion with your pets, where they can indulge in treats, games and fun activities while you enjoy Happy Hour at this beautiful hotel across from the beach.
To add to all the pet-friendly accommodations, the All Paws initiative is also featuring tons of activities for pet parents and their four legged friends. These include wine tastings and a photo contest at Carruth Carlsbad, dog-friendly trails and a costume contest at the Agua Hedionda Lagoon Foundation, SUP yoga classes with treats for dogs and pottery-making workshops where visitors and their pets can create clay keepsake paw prints. The Carlsbad Premium Outlets is setting up two pet photo stations and hosting a Pet Fair featuring an adoption event and microchip clinic. The Forum Carlsbad is offering two $500 gift cards for shopping and dining days with furry friends, while The Shoppes at Carlsbad is hosting a doggie bake sale with proceeds benefiting the San Diego Department of Animal Services. Carlsbad Pet & Feed is hosting a "Splish Splash Spa Day" and Fired Up Ceramics Studio is offering paw print clay impressions.
Pets are a vital part of our lives, and with "All Paws Lead to Carlsbad", we don't have to leave them behind on our travels. Check out all the details here then pack your bags, grab your leashes and book a stay for a pet-friendly vacation that will create memories to last a lifetime.