With Your Four Legged Friend by Your Side, the Paw-sibiliites are Endless
Dogs are considered to be one of human's best friends and give us immeasurable joy. When we wake up in the morning or arrive home from being gone all day, we can rely on a dog's happy greeting.
A wagging tail and smiling face is a reminder of their loyalty and love, and it's no secret that dogs (and our other four-legged friends) bring many benefits to our lives.
Pets can be our faithful companions through thick and thin; their love seems to know no bounds. When we want to play and laugh, they are quick to join in. When we need their support, they will be there with unconditional love.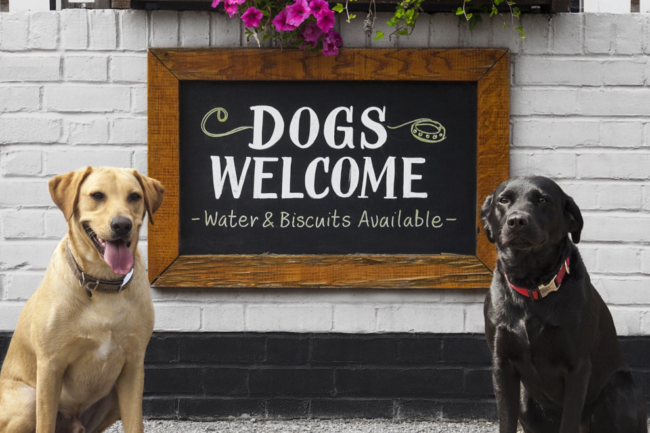 Regardless of whether you own a pet, interacting with animals can still have a profound effect on your day-to-day life. For example, the joy of owning a dog is well worth the effort. Having a dog encourages a healthy fitness routine, provides companionship, increases social interaction and can even decrease the risk of cardiovascular disease. Living with a dog provides stress relief and a sense of calm. Interacting with our dogs increases serotonin and dopamine levels in our brains, both of which are associated with tranquility and pleasure.
For these reasons and more is why Love on a Leash® was created in the early 1980's by North County San Diego pet therapy enthusiasts. The organization was incorporated in 1995 and over the years, has grown to have representation in nearly every state in the United States. This 501(c)(3) organization is committed to making volunteer pet therapy available to communities across the country. Their programs intentionally target opportunities to interact with animals in meaningful ways. Whether that means using pets to help heal or simply offering the joy of pets in a community setting, Love on a Leash® is driven by the pursuit of bringing comfort and happiness to the people they serve.
Love on a Leash® understands that a therapy pet's primary purpose is to help brighten somebody's day. This means that therapy pets are not only taken to hospitals and clinics, but that they visit wherever they are invited. This includes events, schools, libraries and private homes. All of the Love on a Leash® animals are privately owned pets and are brought to events by volunteers. There is never a fee for their visits and pets go home with their owners at the end of the day. There is a certification process for therapy owners and pets as well as ongoing efforts to increase awareness about the benefits of pet therapy.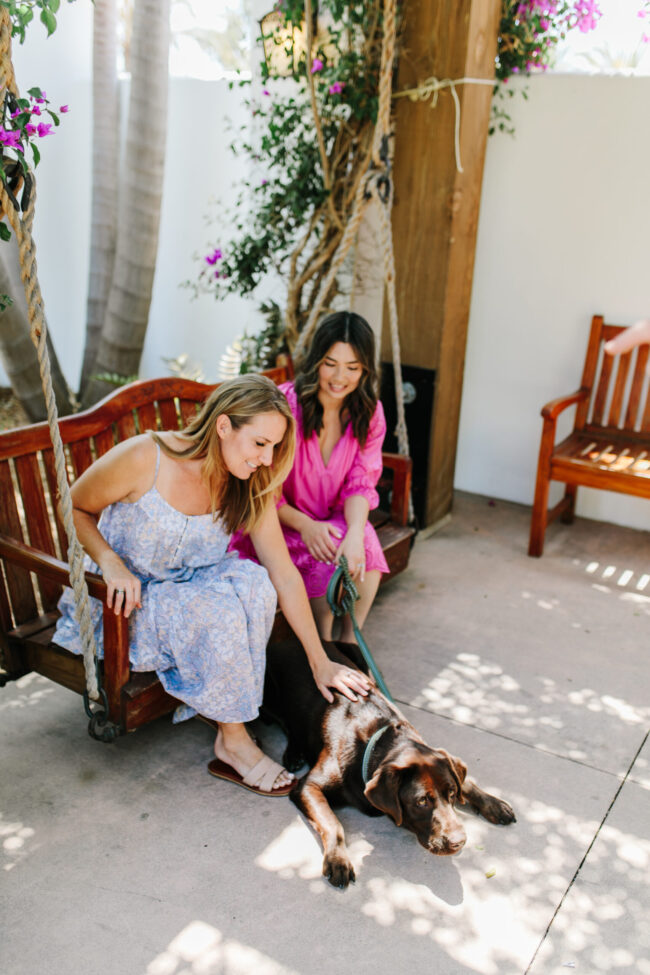 In Carlsbad, you can find Love on Leash® certified therapy dogs at the Carlsbad Dove Library and Georgina Cole Library through their Paws to Read program. Children can read their favorite book to four-legged friends regularly throughout the month of August on Wednesdays and Thursdays. Reading to the dogs at Love on a Leash® is a therapeutic and fun way to curb the stress of the new school year.
Life is full of ups and downs but with our trusted four-legged friends by our side, the paw-sibilities are endless. Check out Love on a Leash® 's local chapter to see how you can help bring the joy of pets to your neighborhood. For more information about Love on a Leash®, visit https://www.loveonaleash.org/, email info@loveonaleash.org or call (760) 740-2326.