A Guide to Carlsbad Meetings: 3-Day Sample Itinerary
If you're planning a trip to Carlsbad and want to make the most of your time here, we've got you covered with our 3-day sample itinerary.
Our itinerary includes the best places to visit, things to do, and where to eat, so you don't have to worry about planning every detail of your trip.
Day 1
Arrival
Your trip begins as your group flies to San Diego International Airport (SAN) —the closest major airport to Carlsbad, CA. Located just minutes from downtown San Diego, SAN is serviced by all major airlines. It offers cost-effective, nonstop flights from many popular cities as well as countries including Canada, the UK, Mexico, and Japan. After arriving at the airport, your next priority is getting to your hotel. SAN provides convenient car rental and shuttle services to help you make the short 30-minute trip (34 miles) to Carlsbad.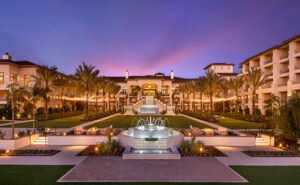 Hotel Check-In
When it comes to hotel accommodations, Carlsbad has everything to make your stay comfortable. With over 5,000 rooms available, your group will feel right at home at one of our 46 welcoming lodging establishments, such as Omni La Costa Resort & Spa or Park Hyatt Aviara Resort, Golf Club & Spa. Fifteen of our hotel options offer meeting space to make getting together with your team a breeze. Additionally, our lodging facilities are located near exciting amenities, including entertainment, restaurants, and best of all — shopping.
Appetizing Food & Dining Options
Once you've settled into your room, the perfect way to bring your group back together is to go out for a delicious meal. Carlsbad is home to all sorts of casual and fine dining restaurants that can accommodate parties of different sizes like Nick's on State, Pure Taco, June et Jolie, and Campfire. Whether you're in the mood for American, Mexican, Italian, or something different, mouthwatering cuisine is available to satisfy your hunger. After dinner, the evening isn't over. Enjoy a craft beverage at one of our many breweries, or take in some entertainment before you go back to your room. Carlsbad has beaches to explore, arts and culture experiences, and exciting events in store for you.
Day 2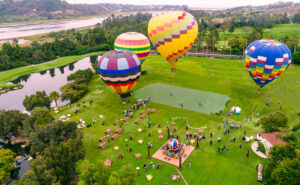 Meeting Time
As meeting day begins, your group can kick it off with a hearty breakfast at the hotel or a local eatery. Then it's off to the session. Meeting in Carlsbad is easy as there are numerous event venues available for conferences, workshops, trade shows, speaking engagements, and more. No matter the size, there is a space to fit any group — the largest being 18,000 sq. ft. To ensure your meeting goes off without a hitch, take advantage of custom event services offered in our city. We have everyone from DJs and administrative staff to photographers, caterers, and printing specialists who are ready to help make your gathering successful.
Mid-Day Lunch Options
The meeting may be over, but the day isn't done yet. Gathering and completing tasks with your team in our fantastic city can work up quite the appetite. When hunger strikes your attendees, there are several group dining options to choose from to grab a tasty meal.
Team Building Activities & City Adventures
There's no better time to develop camaraderie between your group members than after meeting in Carlsbad. This can be done during any fun team-building activity. From going on a private or public tour and exploring local museums to shopping at Carlsbad Premium Outlets or Carlsbad Village, there's something for everyone to do.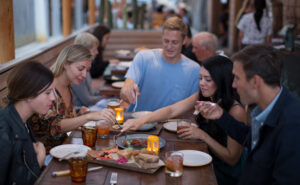 It's Dinnertime
As the evening approaches and your team is done exploring and having fun in Carlsbad, ending the day with a delectable dinner is a perfect idea. Going out to one of our atmospheric restaurants will give everyone a chance to dine, lounge, and vibe. During this time, you can reminisce about the meeting, share highlights about everyone's mid-day adventures, and snap some selfies. You can also toast to having a great trip so far. It's whatever you want to make of it.
Day 3
The Last Hurrah Before Leaving
After your group checks out of the hotel, get together one last time before heading to the airport. This is a good time to grab a late breakfast or brunch, go sightseeing, shop for souvenirs, and document your last hours via pictures and videos.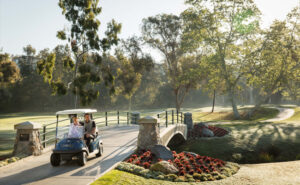 If a late flight is planned, consider playing a short round of golf, going on a hike, or enjoying another outdoor activity. Whatever must-do pastime your group can fit in is worth the effort to get the ultimate Carlsbad visit.
Ready to Plan Carlsbad, CA?
If we have inspired you to host your next meeting in Carlsbad, our team is ready to help make it a reality. Reach out to us to start the planning process, and we'll work with you every step of the way. Meet in Carlsbad [Submit an RFP]