Carlsbad Meeting & Event Planning FAQS
Ready to resort to better meetings and events by hosting them in Carlsbad?
Get answers to all of the most frequently asked questions that we have received from planners like you.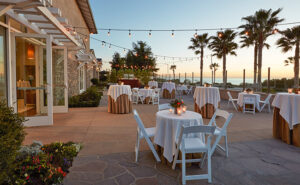 General Planning Resources
What sets Carlsbad, CA apart from other meeting destinations?
-Boasting a seemingly endless coastline and year-round temperate climate, Carlsbad is a welcoming city that offers an assortment of unique and versatile venues, palatial hotels and resorts, award-winning restaurants, and mild-to-wild activities and adventures that gives groups the ultimate meeting experiences.
-Learn more about what makes Carlsbad a unique meeting destination..
-See key highlights about coastal Carlsbad.
Are there any incentives, deals, or perks for hosting my event in Carlsbad?
-New clients receive 5% of total actualized room revenue as reimbursement for transportation or other ancillary costs to their group. This offer applies to meetings held by association or corporate groups that actualize 50+ room nights and must be consumed by December 31, 2025.
What is the weather like in the different seasons?
-Carlsbad's year-round average temperature is a pleasant 68° with 263 days of sunshine per year.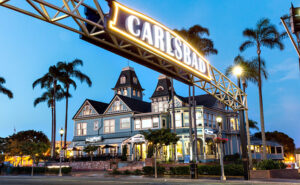 Getting Here & Transportation
How do I get my group to Carlsbad?
-Flying your attendees to our accessible city is the most convenient way to get here. We are a short, 30-minute drive from San Diego International Airport (SAN) and less than an hour's drive from John Wayne Airport.
-SAN is served by all major airlines—offering nonstop service to over 70 destinations.
-John Wayne Airport of Orange County offers non-stop trips from a variety of destinations all over the country.
After I land, what transportation services are available?
-Rental car and shuttle services are also available to make accessing Southern California easier.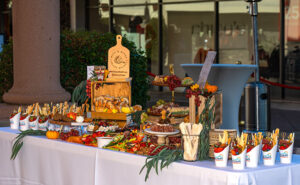 Meeting Services
What meeting services do you offer for events?
-Visit Carlsbad provides complimentary RFP services for planners who have questions about our destination or need assistance with the planning process including sending information about your event to properties and service providers who can handle your meeting needs.
-Check out other event services you can take advantage of when hosting an event in our lovely city.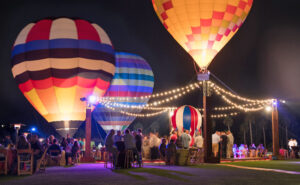 Meeting Venues & Spaces
Where can I find unique venues for my meeting?
-Carlsbad offers an array of unique meeting venues for hosting all kinds of events.
What is the size of the largest meeting space in Carlsbad?
-The largest meeting space we have in our city is 18,000 sq. ft. and is located at the Omni La Costa Resort & Spa.
Are there other hotels with meeting spaces?
-Yes, we have several lodging options that feature meeting spaces for groups of various sizes. Learn more about these resorts with gathering space.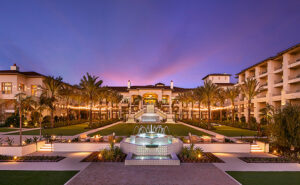 Group Accommodations & Activities
Which hotels offer the best accommodations for groups?
-Carlsbad boasts 46 hotels and luxury resorts with first-class amenities and productive settings for groups to meet and stay—including Omni La Costa Resort & Spa, Park Hyatt Aviara Resort & Golf Club, Sheraton Carlsbad Resort & Spa, Cape Rey Carlsbad Beach-A Hilton Resort & Spa, Westin Carlsbad Resort & Spa, and Hilton Garden Inn Carlsbad Beach.
-Explore more group hotels in Carlsbad.
What activities, attractions, and adventures are there for groups meeting in Carlsbad?
-Our coastal city offers all sorts of fun things to do to keep your attendees entertained during their downtime. Whether your group wants to bond beachside, enjoy thrill-filled attractions and outings, or improve their wellness outdoors, there is something everyone will love.
Are there any corporate social responsibility opportunities to incorporate into my meeting?
-Yes! Carlsbad is home to many nonprofit organizations that your meeting group can collaborate with and volunteer for to help people in need.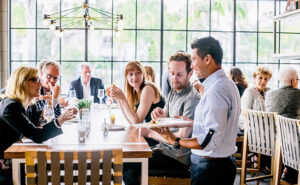 Group Dining
Where can I take my group for enjoyable dining experiences?
-Carlsbad has a cuisine scene that will not disappoint. This coastal city has several group dining options among local restaurants, some of which have rentable spaces to host private events.
Additional Resources
-Learn more about what Carlsbad has to offer your group and grab ideas to start planning with our Guide to Carlsbad Meetings: 3-Day Sample Itinerary.
-Stay up to date with our hotel and resort deals to pay the best price for your group's stay in one of our accommodating lodging options.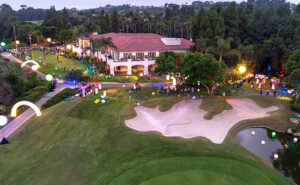 Ready to Resort to Better Meetings?
The Visit Carlsbad team is always available to help bring events to our coastal city. If you have any other questions about our destination, reach out to us! Ready to start the planning process for your meeting in Carlsbad? Submit an RFP.