Book It to the Carlsbad City Library this May
Technology has changed the way that we use reading in our day to day lives.
Newspapers, magazines, brochures, letters, and books are all part of a large ecosystem of Kindles, online publications, emails, and dynamic news feeds.
When you're on the go, you can toss a digital reader and your phone into a beach bag and have days and days' worth of reading at your fingertips without the weight of lugging around multiple books and periodicals. However, advances in technology have not been lost on the art of print. Physical books still capture the heart of literary expression and give readers the joy of turning pages and interacting with the stories within. Modern day libraries marry technology with the books they offer to capitalize on how reading enriches the lives of readers. The Carlsbad City Library system serves our community with three separate locations. The Carlsbad City Library itself is a stunning facility that encourages exploration of books, DVDs, books on CD, eBooks, eAudiobooks, eMagazines, movies and music streaming. They are involved in the community and host activities and events for learners of all ages. Here are a few of the activities the library is hosting this month: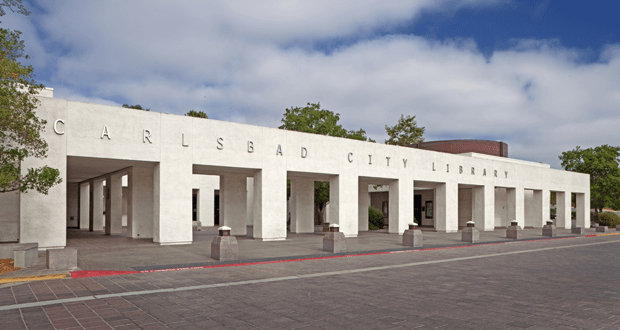 Carlsbad Solar Experience
Southern California is a leader in solar technology. Year-round sun gives us new ways to think about energy and the ways through which power is generated. On May 11, the Carlsbad City Library is hosting a robust Q&A to teach Carlsbad residents how they can cash in on the 2019 30% tax incentive for solar before it expires. Leading experts and nonprofit contributors will be on site to explain how solar works and decipher whether or not it is an option for your home. The seminar will cover all of the newest technologies in the solar industry, how to integrate batteries with solar solutions, and all of the costs associated with choosing solar. Learn more about how the sun can help you and secure your reservation here.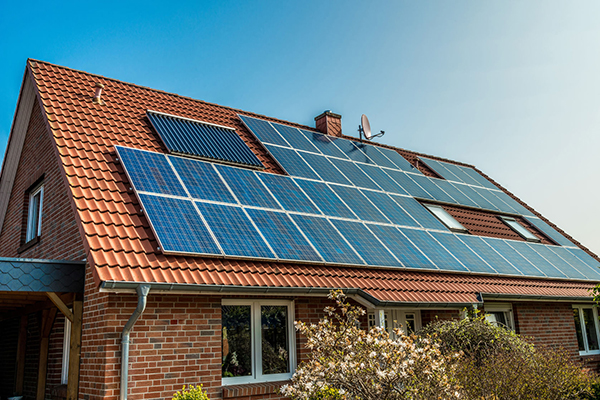 Solar panel on a red roof
Grow Your Garden: Composting 101
Abundant sunshine is a source of energy and the very fuel that our flora and fauna need to thrive. Sustainable resources are woven into Carlsbad's community and are vital contributors to some of our favorite restaurants and businesses. Part of learning how to make natural resources scalable comes through composting. On May 25, the Dove branch of the Carlsbad City Library is hosting a workshop under the umbrella of their Grow Your Garden program to teach attendees the basics of composting. The Grow Your Garden program provides a meetup where community members can gather to swap crops, succulents, and household plants. Sponsored by the Carlsbad Community Gardens, City of Carlsbad's Public Works, and the Ecology Center, the Composting 101 meetup is a great opportunity to meet other gardeners and learn all of the best practices to let your resources stretch further.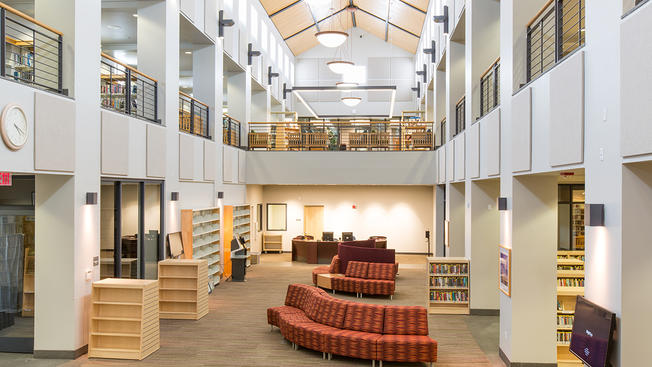 Library Got Game
A visit to the library is no longer shrouded with whispered conversation and shushed studying. Instead, Carlsbad City Library is deeply invested in serving the community by being a gathering place for fellowship and conversation for people with all different types of interests. Library Got Game is a monthly gathering specifically for game lovers. On May 11 and 20, adults can come to the Georgina Cole branch with games, snacks, and drinks for a night filled with fun. Meet your neighbors and participate in friendly competition with your favorite board game.
Take a trip to the library this month to rent your favorite book, meet new friends, and check out one of the many activities available for kids and adults.