But First, Coffee in Carlsbad
Whether your first cup of joe is ready before you wake up or you rely on it to be the fuel that gets you on the road in the morning, coffee is an essential part of a balanced morning.
It can prevent you from dragging your feet in the carpool line or give you an excuse to take a walk before a morning meeting. No matter where you drink it, coffee is the perfect cup of motivation for a good day.
2021 was full of many new experiences and responsibilities. As we enter the new year, many of us are craving a jump start to new beginnings. We're exhausted but motivated, hopeful and getting by. This year, opportunities abound. And even if we don't have the most ambitious resolutions to conquer, coffee is a constant that can keep us moving any day of the week.
Whether you need a cup right when you wake up, or enjoy trying new lattes on your way to work, here are a few of the best local spots to get your coffee fix in Carlsbad:
The Goods
For those familiar with the breakfast scene in Carlsbad, The Goods is the place to be. They are a local creator of artisan donuts crafted with locally sourced ingredients. The Goods opened in 2017 and quickly gained notoriety for their made-from-scratch breakfast treats.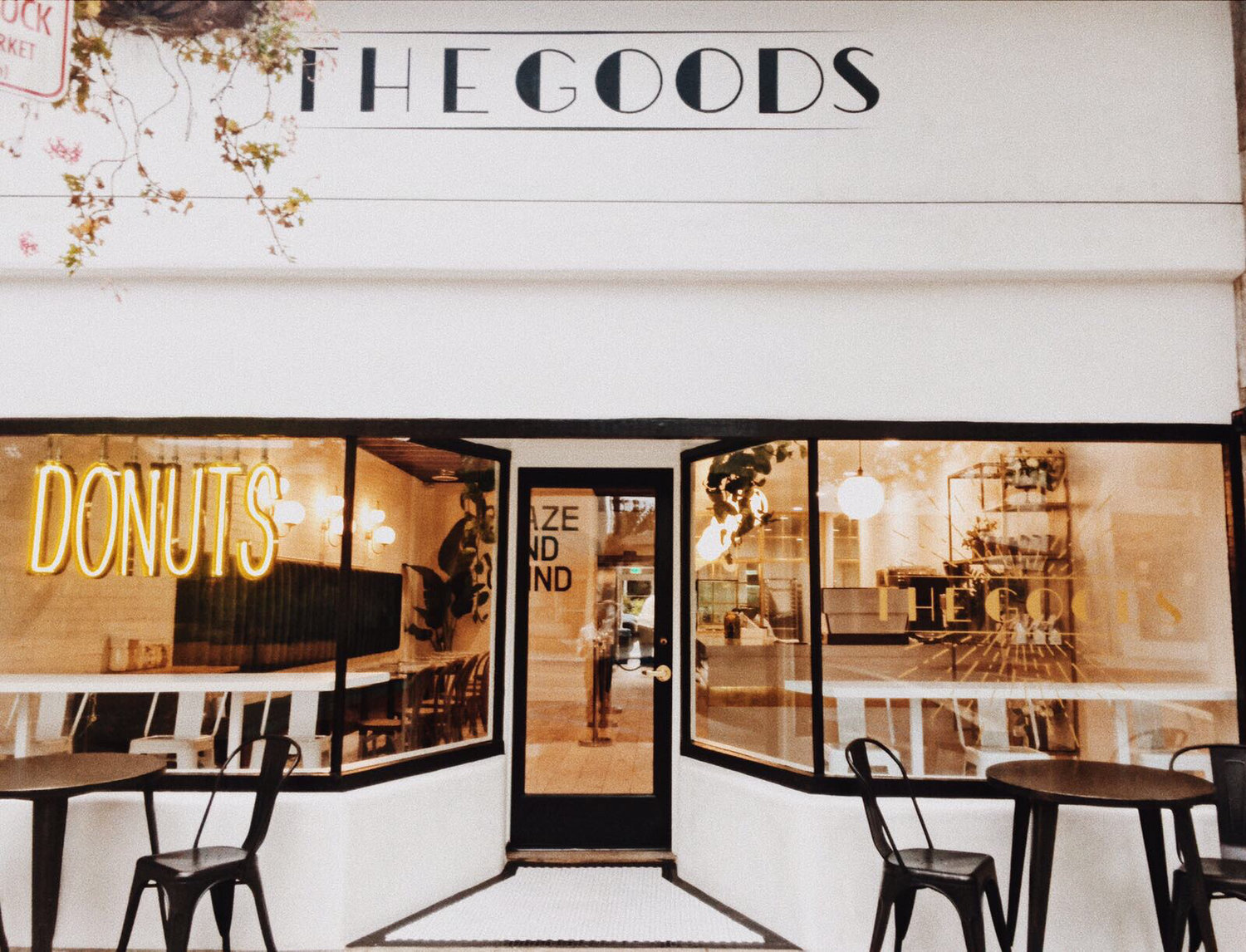 However, many aren't aware that there's more to The Goods than their mouth watering donuts. They also employ a talented staff of baristas and a coffee menu that is full of caffeine staples. The Goods proudly serves Stumptown Coffee from the famous coffee bar chain in Los Angeles that offers house-roasted direct-trade coffee beans. Their house drip is carefully procured and can be brightened up with any shot of flavor for $1.00. The coffee is strong and they've kept their menu to the basics. Stop in for a Vermont maple yeast raised donut and pair it with a house made espresso, americano, macchiato, cortado, flat white, cappuccino, latte or mocha for a memorable start to any day.
Baba Coffee
When you spot a bag of Baba Coffee, you can tell that the company is invested in the simple and pure benefits of the bean. Baba is adamant about only serving the freshest coffee beans to their customers, and their brew is sourced from small farmers.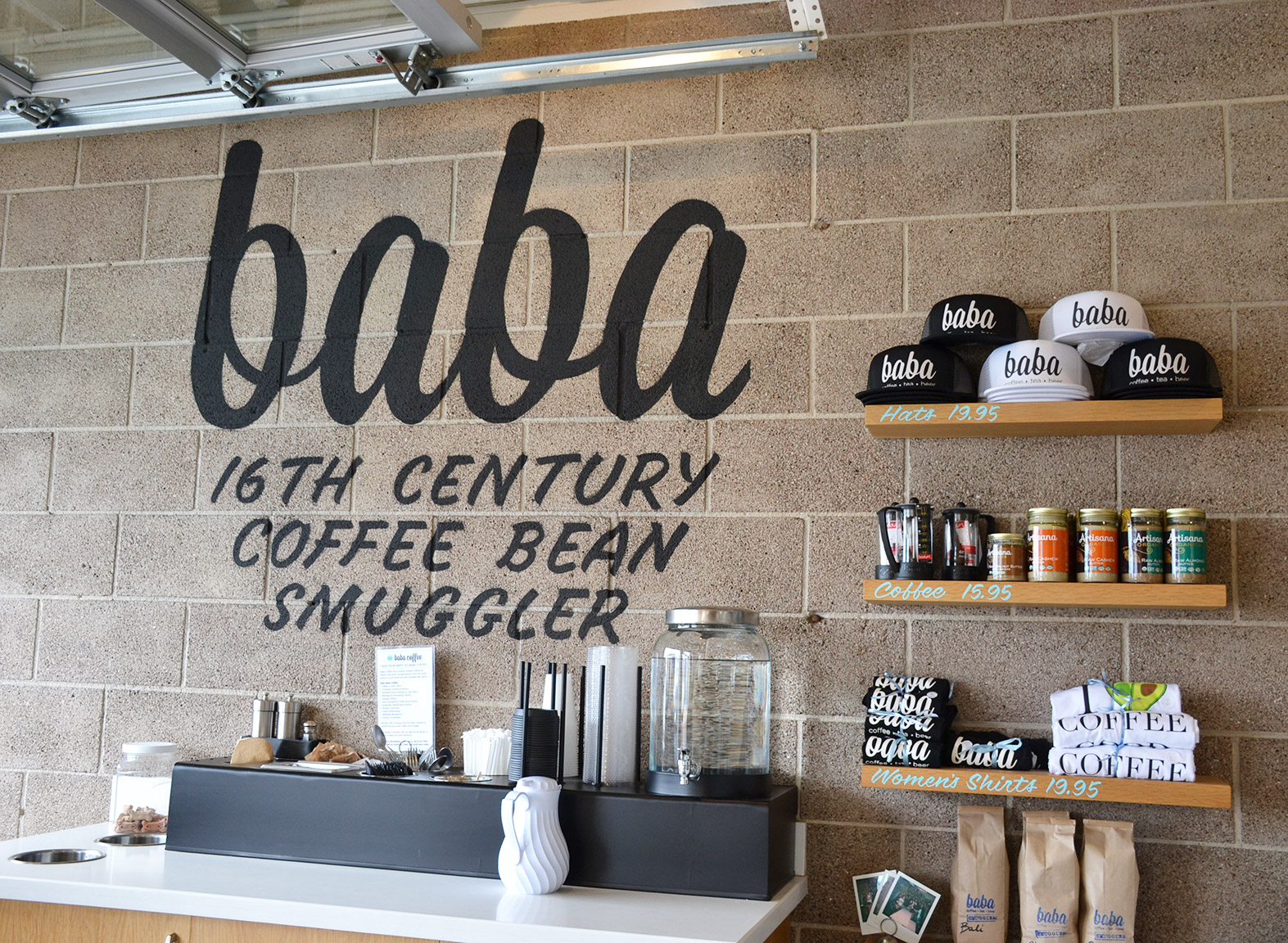 Baba Coffee roasts new beans each week to ensure that their beverages are the freshest around. Their menu is packed full of coffee variations and even has a wide variety of teas to satisfy any craving. You can enjoy a simple cup of coffee or combine flavors and milks to try something new. They offer rare flavor combinations like the Dirty Golden Tumeric - a beverage made from espresso, turmeric, honey/ginger, peppercorn and steamed milk or the Praline Goddess - espresso, praline syrup, nutmeg, and macadamia milk.
If you don't have time to stop in during your morning commute, you can also subscribe to receive at-home delivery of any of their unique locally sourced coffee beans.
Steady State Roasting
Steady State Roasting is all about the morning ritual. They pride themselves in offering quality beverages that take the guesswork out of your hectic morning. Their tried and true traditional beans are some of the best representations of the growing regions that they come from and their limited bean offerings provide a glimpse into some of the unique flavor possibilities that exist around the world.
Steady State knows that coffee is an important part of everyday life and seeks to make their coffee an easy addition to your daily routine. You can order ahead to have your favorite espresso based drink, drip coffee, cold fashioned, or affogato ready when you arrive - or, you can join their club to get bags of coffee delivered directly to your doorstep. The cafe is open everyday from 7 a.m. to 2 p.m. for take away, and you can make sure that you never run out of fuel with coffee that is flavored specifically to its varietal.
Lofty Coffee
Lofty Coffee might seem like your typical bustling coffee shop upon first glance, but if you look a bit closer you will find that this popular State Street cafe is a genuine coffee roaster with the experience to back it up.
Lofty Coffee is devoted to making the most delicious coffee available and are quick to promote a coffee's true varietal of origin. They evaluate beans for the perfect sweet spot in the roast spectrum and are constantly tweaking recipes to make sure that the coffee has the best taste profile it can.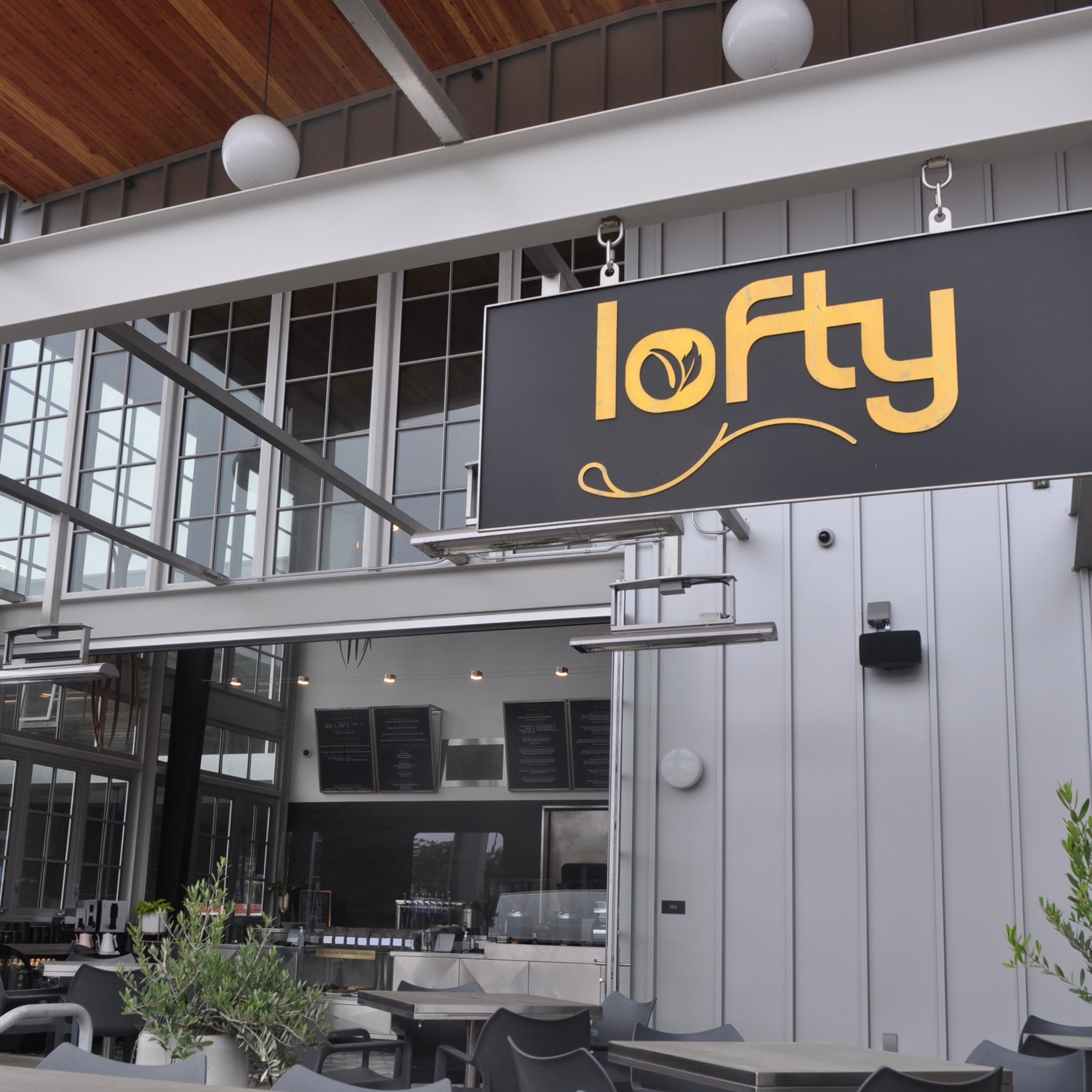 And, the in-person experience you get when you go to Lofty Coffee is more than just coffee. They have a bakery and a marketplace that serves fresh house made goods and juices. You can bring your laptop and get work done or stop in for just a minute - either way, your breakfast and your coffee are covered.
La Costa Coffee Roasting Company
When it comes to coffee, sometimes the basics are all that matters. At La Costa Coffee Roasting Co., you can enjoy your favorite organic or internationally sourced coffee in a casual setting without pretense.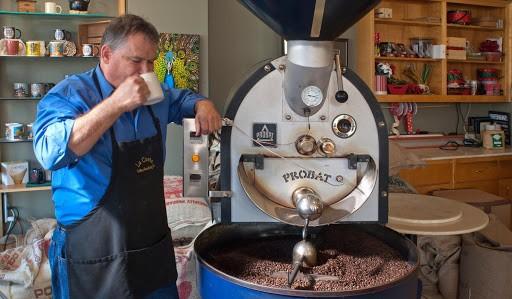 La Costa Coffee is dedicated to the craft of ethically sourced coffee. Their blends reach from Latin America and the Caribbean to East Africa and Indonesia. The options are simple, flavorful and range from breakfast blends to flavored coffees. If you want a dependable cup of joe that will get your day started on the right foot, La Costa Coffee is the place to go.
2022 is charging forward at a fast pace. No matter what new obstacles lie ahead, there will always be room for a good cup of coffee before you get started. Keep your eye on the prize, make a plan, and have confidence in proclaiming 'but first, coffee'.