Enjoy an Early Spring at These Relaxing Outdoor Spaces in Carlsbad
Punxsutawney Phil did not see his shadow this year. For the east coast, Phil's prediction of an early spring is a ray of sunshine amidst the snow.
Even Southern California has felt an abnormal chill in the air, with areas of San Diego County hitting the 30's during the most recent winter storm.
Either way, an early spring is always a welcome forecast. When spring can't come soon enough, Carlsbad is a getaway destination for snowbirds. Even the chilliest winter days in Carlsbad are moderate and sunny compared to winter conditions elsewhere. There is no coincidence that living outdoors is built into everyday life in Carlsbad. Restaurants, bars, and even shopping malls are open-air. Being indoors in Southern California often means being partly outdoors, and for good reason. Here are some of the most relaxing outdoor spaces in Carlsbad to enjoy the early spring, all year round.
Succulent Cafe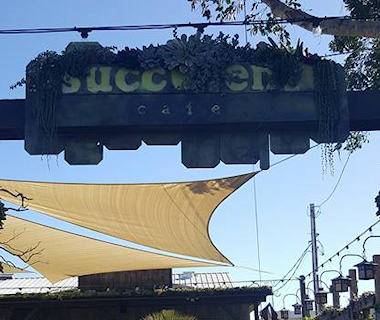 A good cup of coffee can go a long way. Sipping on warm coffee with a cool breeze on your back can make a normal weekend outing in Southern California feel like a relaxing getaway. Carlsbad's Succulent Cafe is an open-air cafe that serves up espresso and pastries amidst a backdrop of flora. Walls of succulents and quaint pathways surround the outdoor space. The inside of the cafe has hints of greenery and natural wood tones sprinkled throughout. The outdoor succulent garden is serene and inviting, with dog treats and water for furry friends. If you're looking for a great cup of coffee in a sun kissed outdoor environment, Succulent Cafe is the place to go. You can even purchase a plant (or two) to bring home.
Crackheads
Crackheads is one of the newer restaurants in the Village. It is an all-day breakfast joint that offers bottomless mimosas on Wednesday and the weekends. Crackheads models the setting for outdoor living. Their AstroTurf lawn has cornhole boards, firepits, and picnic tables. The restaurant is dog friendly and boasts an inviting covered bar overlooking the lawn. Their menu features a variety of different breakfast sandwiches served on favorites like King's Hawaiian Rolls or a brioche bun. If sandwiches aren't your thing, breakfast tots and avocado toast are also available. The crack sauce and the honey lavender latte are just a few of the reasons to get outside and give Crackheads a try.
Choice Juicery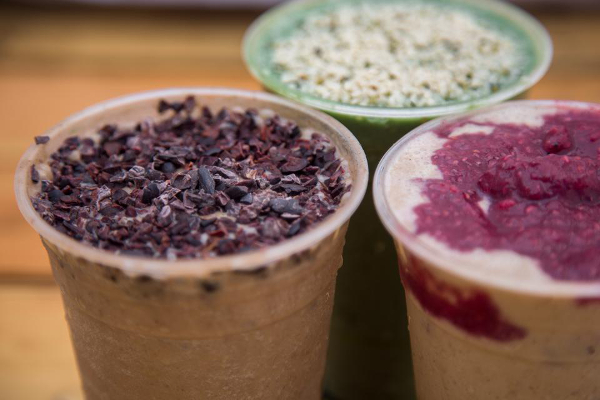 Right down the street from Crackheads is Choice Juicery. The outdoor lawn features walls with cascading succulents. It is the perfect place to relax and enjoy the cold pressed juices, superfood smoothies, and craft almond milk that are all on the menu. Choice Juicery is decidedly organic, and their products are raw, healthy, and delicious. They believe in a sustainable environment that is colorful and healthy. Their organic, never processed treats are a light and delicious alternative to everyday snacks. The outdoor space is clean and tasteful, coordinating the bright colors of fresh produce with sunny outdoor dining.
Regardless of what Punxsutawney Phil has to say, relaxing outdoors in Carlsbad is possible year-round. Visit one of these open-air retreats and experience the luxury of enjoying the outdoors, no matter what time of year it is.