Classics & Coffee for Car Lovers
California car culture is more than just traffic jams in Los Angeles. In fact, it's the exact opposite.
Southern Californians love cars, and love spending time in their cars. The automotive industry has had a huge impact on American culture and wellbeing.
Starting in the 50s, Americans began to develop a new found appreciation for automobiles – with World War II over, consumers found themselves enamored by the allure of fast speeds and flashy chrome exteriors. California embraced the idea of the open road. The adoption of the freeway system made California a hub for car culture. The urban interstate system advanced early and scaled more rapidly in California than anywhere else in the country.
This optimism and tantalization around cars has permeated into modern culture. From the shark-finned Cadillacs of the 1950s to the concept cars of today, car culture is nostalgic, creative, and interpretive. The weather might have a lot to do with it, but Southern California is one of the hottest beds of car culture throughout the world.
One of the most notable faces of luxury and performance in the car world is Porsche. Porsche history dates back to 1948, and the first Porsche model was released in 1952. The 550 Spyder initiated a long line of iconic models with superior engine performance and classy comfort. Today, Porsche sports an impressive roster of classic cars. From the 1975 Porsche 911 to the Macan Turbo SUV crossover, Porsche continues to impress.
If you thrive in SoCal car culture, there are plenty of car shows by the coast to keep you busy. This month in Carlsbad, Porsche is featuring a fun event that brings together local businesses and classic cars.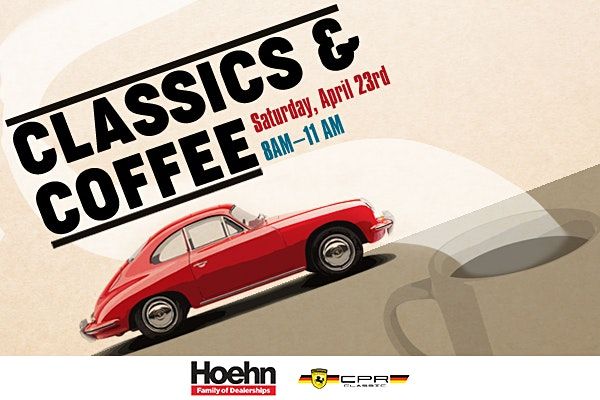 On April 23rd, Porsche Carlsbad is hosting a Classics & Coffee event. Starting bright and early in the morning, guests can join the informal car meet-up. Cars & Coffee events are always free and they are a great way to network and meet fellow car enthusiasts. The meetups feature many different types of classic cars like hot rods, antiques, muscle cars and more. Guests are encouraged to park, grab a cup of coffee, and stroll the classic vehicles on display.
This month's Carlsbad event promises to feature a variety of Porsche classics. Coffee will be provided by Steady State Roasting and famous layered doughnuts from Parlor Doughnuts will be there as well.
At Classics & Coffee, supporting local businesses is a priority. Steady State is an award winning specialty California coffee roaster. They offer coffees that have been sourced from all around the world. You can visit the cafe in person or enroll in a subscription to have beans delivered right to your door. The small-batch roastery is dedicated to the craft of specialty coffee and they support small farms for sustainable roasting. The Carlsbad location features a sensory lab with unique coffee tasting experiences that are open to the public seven days a week.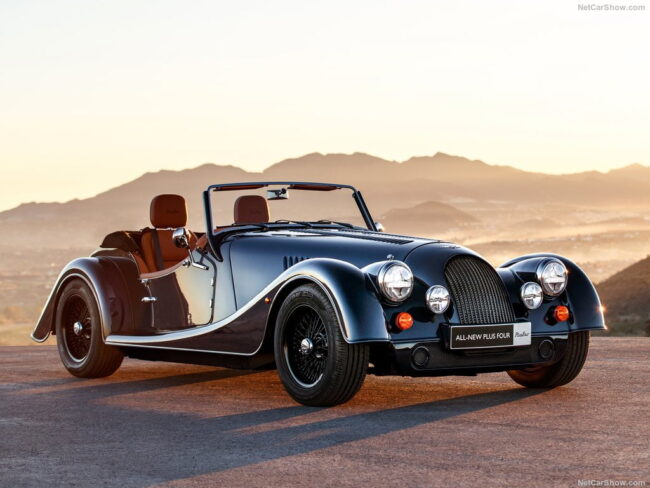 Parlor Doughnuts is housed just north of Carlsbad in Oceanside. It specializes in unique doughnut flavors and cronut options. Their layered doughnuts are recognized around the country and their custom flavors are Instagram-worthy.
Fancy, unique, crazy, custom cars are all over Southern California. Grab your tickets to Classics & Coffee this month to see some of the most iconic Porsche models around.