Last-Minute Gift Ideas at the Carlsbad Premium Outlets
Over the years, holiday shopping has transformed from simple wish lists and thoughts jotted down on post-it notes to holistic experiences that are not tied to brick and mortar.
Online shopping expands the reach of shopping into the palm of your hand and lightning fast shipping options allows shoppers to send gifts far and wide.
Wish lists can now not only be written down and remembered but linked to and shared between the whole family. With Black Friday behind us and only a few weeks left until Christmas Day, the hunt for perfect gifts is in full swing. Luckily, Black Friday is not the only time that shoppers can take advantage of door busting deals. Holiday sales are still up and running, giving last minute shoppers the ability to cash in on savings right up until the end of the month. Here is a list of some of the best deals in town for men, women, and children at the Carlsbad Premium Outlets.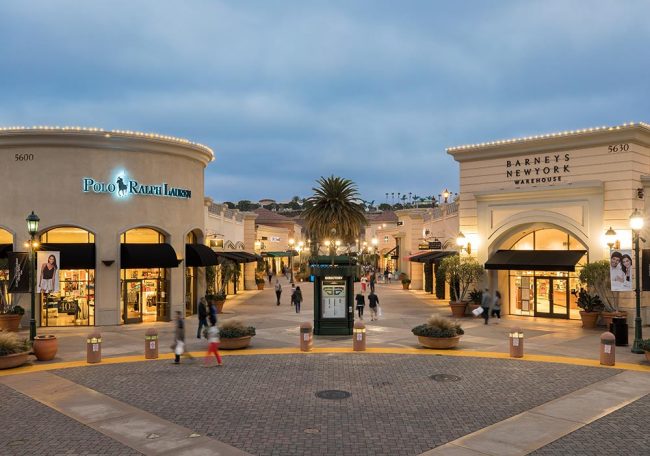 Best Deals for Women
If you're on the fence about what to get that special woman in your life this year, or if you need to give your friends and family a gentle hint about what's on your gift list, there are plenty of Christmas specials at the Outlets to point you in the right direction. Designer bags are a luxury that every woman wants but only a few can justify. The holidays are the perfect time to take advantage of sales and spoil yourself or a loved with a new bag that can be put to use all year. The Coach outlet is now offering 70% off everything, with gifts starting at $19 and bags starting at a low $79. Dooney and Bourke has savings up to 60% on holiday styles and Michael Kors is offering up to 70% off the entire store with the exclusive Selma bag available for only $120. If fashion and makeup are your lady's way to spoil herself, Kate Spade has deals up to 70% off of your entire purchase. The Fragrance Outlet is doubling savings with a Buy 1, Get 1 for 60% off discount and The Cosmetics Company Store has deals running right up until the end of the year.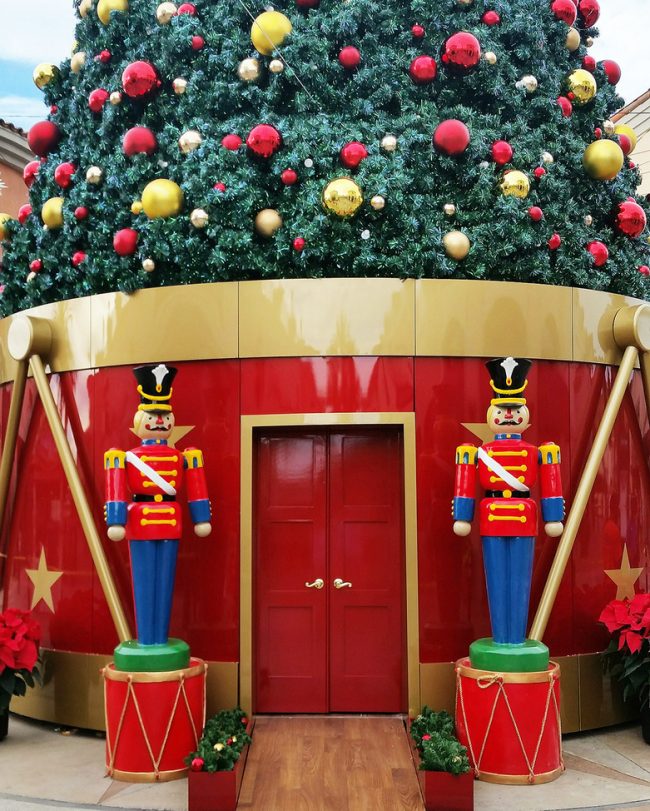 Best Deals for Kids
While 'Santa' usually takes care of the piles of toys under the tree Christmas morning, parents still need to take advantage of the gift giving season to get little ones the things that they will need throughout the year. Crocs are a fan favorite for kids of all ages. This year, the Crocs store at the Carlsbad Premium Outlets has a Buy One, Get One 40% deal plus a Buy Two, Get a Third Pair FREE option for those with multiple munchkins to buy for. Carter's is chock full of door busting deals starting from $4.97 and 50-70% off of all fall and holiday themed clothes and accessories. OshKosh B'gosh is adding more bang for your buck with 50-70% off your entire purchase and door-busters starting at $4.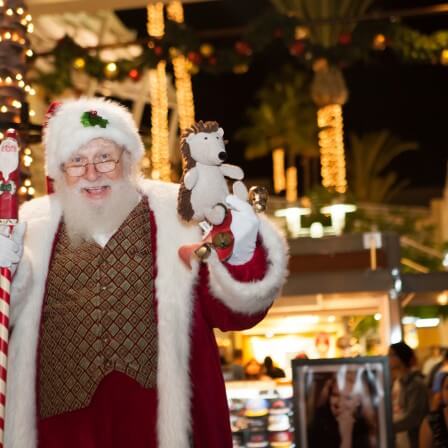 Best Deals for Men
If you're still hunting for the perfect gift for your husband, brother, son, or best friend, the Outlets have you covered with the perfect last minute sales to fill his stocking with holiday cheer. For businessmen who are always on the go, Tumi is offering a 20% discount when you spend $500 or less and 30% off when you spend over $500. If your man is an athlete, Under Armour, Reebok, and Asics are each featuring holiday sales. You can take 40% off your entire purchase at Under Armour, up to 60% off all Red Ticket footwear at Reebok and take advantage of BOGO sneakers at Asics. For those looking to update their wardrobe in the new year, Brooks Brothers, Tommy Hilfiger, True Religion, DKNY, and Calvin Klein are all taking part in the holiday spirit by offering deals ranging from gifts under $50, free gift cards, loyalty points, to 50-70% your entire purchase and everything in between. If you still can't quite figure out what to get the favorite man on your list, you can cash in on a Simons gift card when you purchase $100 worth of Lowe's gift cards.
There's still time to cash in on savings for everyone on your shopping list. Be sure to get to the Carlsbad Premium Outlets before it's too late!