Where to Get Gifts in Carlsbad this Holiday
The modern world is a whirlwind of fast paced living. Running from responsibility to responsibility and trying to keep time for friends and family can be a full time job.
Life is a balancing act and navigating through it can be a test in patience, resilience, and creative problem solving.
With everything that goes into keeping our heads above water, finding a way to thrive can be a full time job. Yet every year, the holiday season gives us a reason to fly above the routine and think about our loved ones. Gift giving is the foundation of our winter holidays, and the tradition of gift giving spans across borders, uniting people around the world with festivity and cheer.
In North America, gift giving abounds during the holidays. Santa leaves oversized presents under the Christmas tree in Canada and the U.S. In Mexico, Christmas is reserved for church, and gifts arrive a few days after Christmas on Three Kings Day. Across the pond, countries in Europe shower each other with gifts twice - once on the feast of Saint Nicholas on December 6th and again on Christmas Eve. In Spain and Italy, gifts are given on January 6th to commemorate the Feast of the Epiphany when the three wise men were said to deliver gifts to baby Jesus.
Regardless of where in the world you are - wintertime is the season for showering others with presents to honor holidays, religion, and family bonds.
If you're still on the hunt for gifts this season, here are some of the best places in Carlsbad to find just what you're looking for.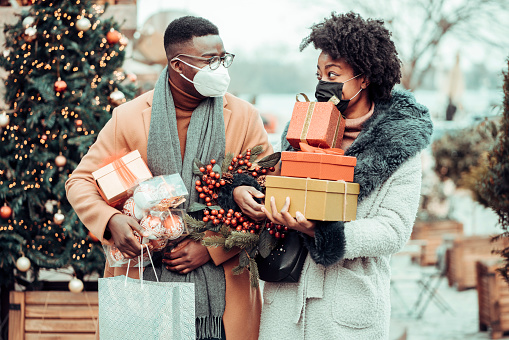 Spin Records
Music is the gift that keeps on giving. Chances are, almost everyone on your list has a favorite tune. So, if you're on the search for new music or vintage pressed vinyls, Spin Records is the place to go for the most unique collection of music around. The shop is a local haven for music lovers and collectors.
Stop in today and browse the aisles - you might just find a rare disc for your favorite indie loving, punk rock family member.
MTA World Bazaar
Another unique stop with local one-of-a-kind gifts and international flare is the MTA World Bazaar. This little gallery has custom crafts and jewelry with global influence. There are masks and sculptures from Africa and India, as well as sterling silver necklaces, home accessories, and designer bags.
MTA World Bazaar is located in Village Faire, right in the heart of the historic village of Carlsbad.
Humble Olive Oils
There is nothing better than a locally sourced gift that is as unique as where it came from. Humble Olive Oils is one of Carlsbad's distinctive family owned and operated boutique shops located on State Street, right in the Village.
The store has a tasting room with infused varieties of olive oils ranging from bright citrus notes to floral herbs. There are balsamic vinegars from Italy and a selection of sauces, salts, and pastas that can be combined for the perfect holiday culinary treat.
Carlsbad Premium Outlets
Or, if you don't want to drive all over town tracking down items for everyone on your gift list, the Carlsbad Premium Outlets are the place to go. The Outlets have over 90 designer stores all in one place. The outdoor shopping center is right down the road from the LEGOLAND resort, and a quick drive from Carlsbad beaches. Whether you're looking for new sneakers for your favorite nephew or a bag for the fashionista in your life, the Outlets are home to everything from the Nike Factory Store to Kate Spade.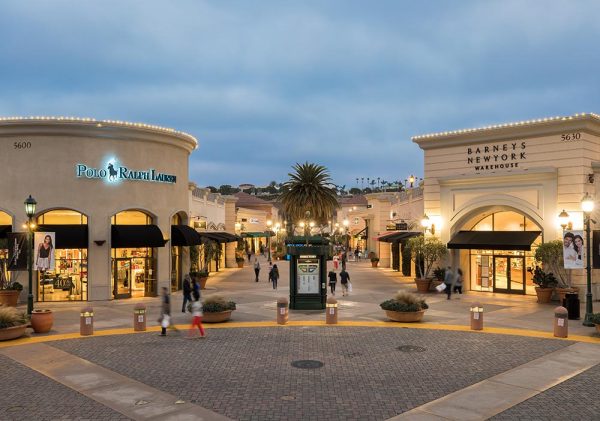 GiftCarlsbad Gift Card Program
Sometimes, choosing just the right gift for people on your list can be difficult. It's hard to keep track of everyone's wants and needs, and what someone likes can change year to year. For anyone that isn't quite sure what to get for a loved one, the GiftCarlsbad Gift Card is the gift that won't disappoint. GiftCarlsbad Gift Cards can be given for any amount and their value can be applied to a long list of retailers, restaurants, and entertainment venues around Carlsbad. All you have to do is visit the website, choose the amount you want to give, and send the ecard to your recipient via email or text message. Balances can be used at any combination of locations and won't expire over time. With GiftCarlsbad, you can give the gift of choice to your loved ones while supporting the community at the same time. Buy one now to take advantage of Bonus Bucks, available for a limited time only.
This holiday, embrace the tradition of gift giving and spoil your loved ones by visiting any one of these local shopping centers. There is never a bad time to give presents to the people you care for, but the holidays are a great excuse to go all out.