Plan a Day Trip to Carlsbad This Fall
Carlsbad is close to many of California's bigger cities. If you are visiting San Diego, Los Angeles, Palm Springs, Santa Barbara, San Luis Obispo, or Tijuana, Carlsbad is just a drive away.
While we'd definitely recommend spending as much time as you can in North County's finest city, there is also charm in packing a full vacation's worth of activities into a day trip.
Whether its part of a larger vacation or just a drive up the coast on a lazy weekend, day trips can be a fun way to shake things up. If you are planning a quick trip to Carlsbad and need some ideas for a fun getaway, use this day-trip itinerary to fit everything in.
1) Breakfast at Swami's Cafe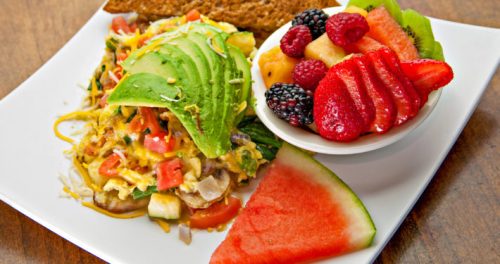 A good day starts with a great breakfast. In order to have the energy to enjoy your adventure, stop by Swami's for a coastal dining experience that serves up fresh food in a casual and inviting atmosphere just one block from the beach. Swami's is a family owned restaurant committed to serving their guests authentic and fresh dishes with excellent customer service. Choose from California favorites like omelettes, breakfast burritos, lunch wraps, smoothies, and acai bowls.
2) Burn Off Breakfast at The Carlsbad Lagoon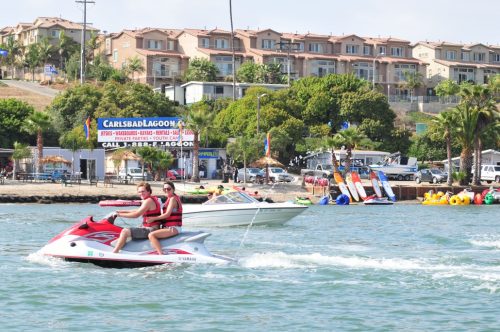 After breakfast, pack up the car for a short drive to the Carlsbad Lagoon. The 2.4 mile drive stretches along the water, allowing you to take in the vast water views that Carlsbad is known for. The lagoon is one of the crowning landmarks of the city. It is a wide expanse of open water that is home to a wide range of water sports and fun in the sun.
If you're feeling weighed down by a hearty breakfast, renting a stand-up paddle board, aqua bike, or kayak is the perfect way to navigate the lagoon and bask in Carlsbad's temperate warmth. Suit up and spend a few hours on the water before continuing your journey.
3) Refuel at Board & Brew
After working up a sweat at the lagoon, a light lunch will be in order. Head back towards Swamis to Board & Brew. This is a fantastic spot for a light lunch that will keep you moving. The sandwich chain is an iconic Californian restaurant that will make you want to toss back your hair, grab a wetsuit, and get to the beach. Their custom sandwiches are made with the freshest ingredients (read: avocado etc.) and their secret sauce will leave you wondering why you didn't order a side of it to dip your chips in. Grab a half sandwich and a pint and you will be ready for your next adventure.
4) Ride a Bike Along the Beach
Next, embrace the surfer vibes of Board & Brew and head to the beach. Carlsbad has over 7 miles of pristine beaches, and putting your feet in the sand is a must-do while you're here.
For the most scenic way to soak in the views of the coast, head over to Pedego Electric Bikes. The Pedego bikes are colorful and fun, with a battery fixed onto the back to propel riders forward. Riding along the PCH is both exciting and relaxing at the same time. The rental facility is a few blocks from the beach and will put you in the perfect spot to spend a few hours taking in Carlsbad beaches.
5) Find Something to Take Home at the State Street Farmers Market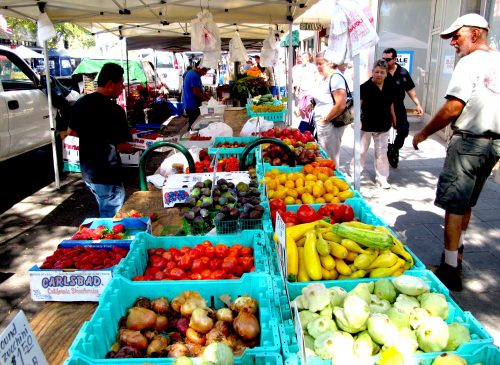 After you've gotten your fill of sand and sea, you can head to the heart of Carlsbad. The State Street Farmer's Market takes over Carlsbad Village every Wednesday from 3:00 p.m. to 7:00 p.m. year-round.
The Farmer's Market provides a great window into Carlsbad's local community. There are over 20 produce vendors, artisans, and a variety of other things to look at and indulge in. If you don't happen to be there on a Wednesday, take a stroll through the Carlsbad Village and enjoy the hundreds of unique shops and restaurants that make up the 'Preeminent Downtown of North County'.
6) Engage Your Mind at the Museum of Making Music or Gemological Institute of America (GIA)
If shopping isn't your thing, and you'd like to experience Carlsbad's culture through education, head over to the Museum of Making Music or the Gemological Institute of America. The Museum of Making Music is a unique place where guests can learn about music and musical instruments used throughout history. The museum has rotating exhibits featuring instruments and artists from all genres. There are even some instruments on display that are available to be played by guests.
The Gemological Institute of America (GIA) is quite literally a gem of a museum in Carlsbad. It is the only location of its kind, setting standards of quality for some of the worlds most precious gems. The exhibits give guests the opportunity to see rare gems up close and personal which is truly something that is unique to GIA.
7) Wind Down at the Chopra Center and Enjoy Dinner at Vue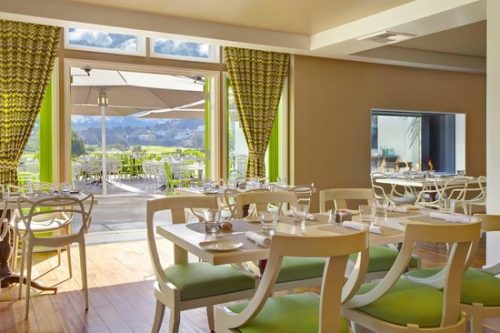 Finally, there is no better way to end a long day of sightseeing than with a massage and a good meal. The Chopra Center at Carlsbad's Omni La Costa Resort & Spa is a tourist hotspot for relaxation and rejuvenation. Author Deepak Chopra opened the center in 1996, focusing on creating a space that would improve the health and well-being of body, mind, and spirit. Guests can participate in holistic yoga and meditation classes, or Ayurvedic spa treatments. The 5,000-year-old healing system is integrated into every massage and warm oil treatment.
Once you are fully relaxed, you can end the day at Vue. The resort's contemporary restaurant will make sure that you leave Carlsbad with a belly full of healthy, farm-to-table fare and some exquisite views of the championship golf courses surrounding the resort.