Where to Wine this Spring
California and wine go together like peanut butter and jelly. Of all of the states in the nation, California supplies a majority of the wine that is produced in the country.
On a larger scale, California stands alongside France, Italy, and Australia - a single state that produces the fourth largest amount of wine in the world. The amount of wine that California produces is due, in part, to the climate that balances the Pacific coast and Central Valley vineyards.
Northern California has a temperate climate that can cradle some of the more temperamental grapes needed for fine wine. Wine culture in California dates back to the Spanish missions that are spread throughout the state. Vineyards accompanied the missions, producing wine for mass and serving an important role in religious sacraments. The Spanish brought with them wine grapes native to the Mediterranean region that they came from. In the mid-19th century, the California Gold Rush brought an increase in population and a newly found demand for wine. Sonoma county and Napa Valley supported the creation of early wineries like Buena Vista and, later, wineries like Robert Mondavi.
Today, there are over 1,200 wineries in California, and our love of wine is as strong as ever. In Carlsbad, the Southern California wineries of Temecula are a short drive away. Normally, our city is home to the California Wine Festival. Due to the pandemic, the festival has been postponed to 2022. Fortunately, there are many award winning tasting rooms in Carlsbad to try in the meantime.
La Costa Wine Co.
As the name implies, La Costa Wine Co. is a winery that is invested in the community they live in. They are locally owned and operated and take pride in playing an active part in the neighborhood that they call home. Their love of locally sourced wine is coupled with a mission to meet their community where they are. They seek to provide access to good wine - regardless of budget. By removing the pretense that lies beneath the surface of many high end wineries, La Costa Wine Co. makes drinking wine fun and inspiring, no matter where you come from.
The tasting room and bar is open every day of the week except for Mondays from 12 p.m. to 9 p.m. They feature tasting events throughout the month, including $10 flights on Tuesdays, Wednesdays, and Thursdays. The bar has a delicious outdoor menu including flatbreads, cheese boards, and panini's to accompany the wine.
Carruth Cellars
In recent years, Carruth Cellars has taken San Diego by storm. The concept of an 'Urban Winery & Tasting Room' is a fresh take on wine drinking amidst a county that is jam packed with local breweries.
The Carlsbad location is a fashionable mix of outdoor seating, industrial vibes, and chic decor. Open from 1 p.m. - 8 p.m. Sunday through Thursday and 1 p.m. - 9 p.m. Friday and Saturday, Carruth Cellars takes pride in sourcing wine from the country and serving it in 'the city'. During the pandemic, they have expanded their offerings and now have Coastal Wine Tasting Tours with a private van ride that stops at all three of the San Diego tasting rooms. Their 'Pay it Forward' program sells bottles of wine that benefit the community. A portion of the proceeds for each 'Pay it Forward' bottle goes towards a local non-profit. Chief owner and winemaker, Adam Carruth, was born and raised in Carlsbad and attended Carlsbad High School. He started making wine in his backyard in North County and has now brought his love of California wines to his own neighborhood.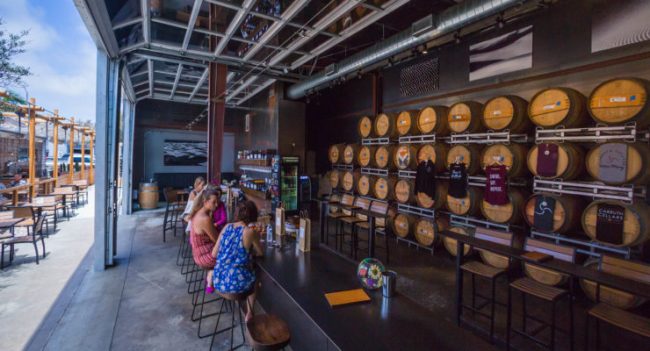 Witch Creek Winery
Another urban winery that has been around since 1993 is Witch Creek Winery. They made their home in Carlsbad in 1996 and have been here ever since. The Witch Creek Winery tasting room is ornate and homey. It has exposed lightbulbs hanging alongside ornate chandeliers, stained wood countertops and rustic chairs.
Witch Creek serves drinkable, friendly wines. Guests can enjoy live music, antique furniture and Sleeping Tiger Coffees while enjoying award winning Cabernet Sauvignon or Barbera. A tasting flight of six of Witch Creek's own wines starts at $14 and the tasting room is open Sunday through Thursday from 12 p.m. to 7 p.m., Friday 12 p.m. - 8 p.m. and Saturday from 12 p.m. to 9 p.m.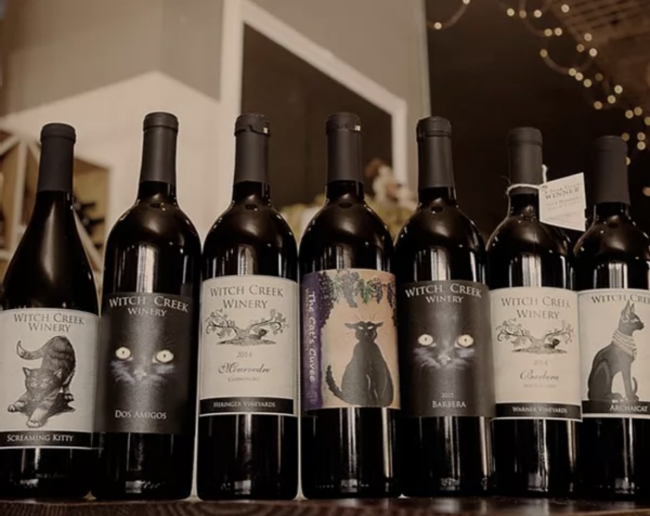 Little Oaks Winery
For private appointment-only wine tasting, Little Oaks Winery is the place to go. Little Oaks was started by Rich Sportsman. He lived in Palo Alto and started winemaking by repurposing the surplus of apricots in his backyard for dry white apricot wine. From there, his interest grew and he started making grape wines. As early as 2010, Rich's wines started receiving awards from the Ramona Valley Vineyard Association.
Today, the Little Oaks Winery has a rolling selection of handcrafted vintage varietals. Their grapes are all sourced from the greater San Diego area and their Merlots, Syrahs, and Malbecs are all available for purchase.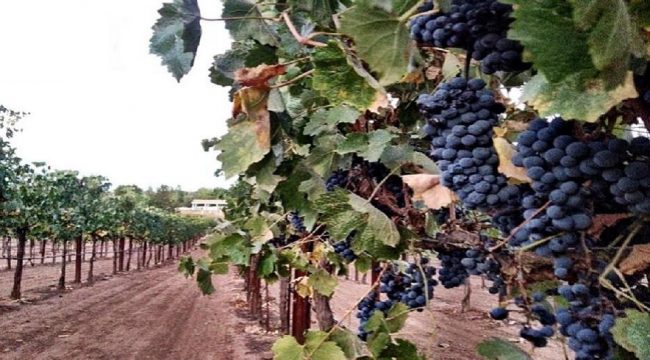 The California Wine Festival might not be an option this year, but Carlsbad's tasting rooms are open and ready for business. Stop by any one of these great wineries to experience why wine is such a hit in our golden state.