Seasoning Thanksgiving with Meals to Love in Carlsbad
Time is running out! Thanksgiving is just one week away and department stores are already stocking shelves with Christmas merchandise and twinkling lights.
Every year, it seems like the time between Halloween and Christmas flies by. As children, we learned about the first meal shared at Plymouth Colony. That was in 1621, a three-day festival that has persisted throughout history and is now a fun reason to gather friends and family for a big meal, football, and naps.
Regardless of how you celebrate it, the holiday is founded in giving thanks and being thankful. This can take many different forms, but reserves space for us to reflect about our year, acknowledge what we have, thank those around us, and share love with those closest to us. This month, we have been highlighting a few of the organizations and events that bring out the best in our community and provide services to be thankful for year-round. Time is a service that is priceless and irreplaceable. During the Thanksgiving holiday, spending time with the people you value is an easy way to express thanks. Finding the time to acknowledge those who have impacted our lives can be just the thing that jumpstarts giving as we move into the holiday season.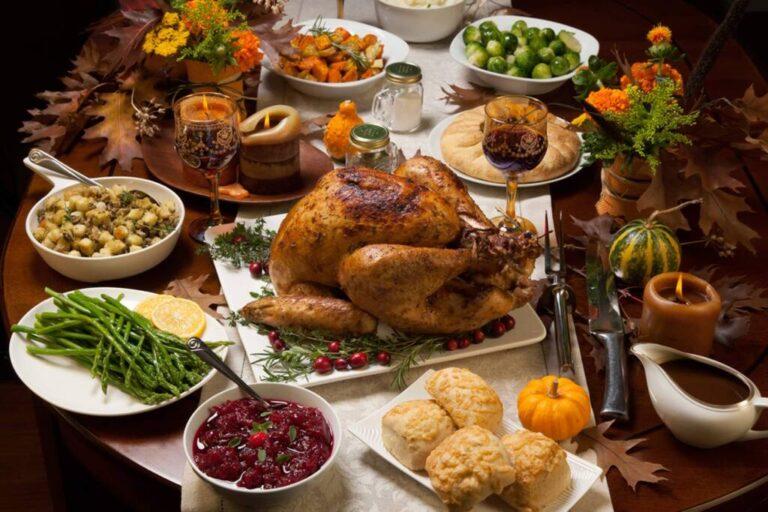 If you need a place to celebrate this Thanksgiving this year, consider gathering loved ones and sharing a meal with food from any one of these great Carlsbad locations:
20|TWENTY
The Westin Carlsbad Resort & Spa is bringing two key elements together this Thanksgiving with their Friends & Feasting festivities. They will be offering seasonally sourced cuisine hosted by their team of talented chefs. The $98 Pre-Fixe menu has been curated especially for friends and family to get together and enjoy. Reservations are available from 12:00 p.m. to 8 p.m. and will feature modern dishes with fresh takes on holiday favorites.
There will be savory spinach and Frisee salad, fall harvest root vegetable quinoa coconut curry, cabernet braised short rib with celery root puree, and much, much more. Browse the menu here and book your reservation today.
URBAN PLATES
If you're wanting to relax and kick back during the holiday, then Urban Plates can take all of the stress of cooking off your plate so that you can spend time with those you love while still enjoying top-notch cuisine.
For a homemade meal without the hard work, Urban Plates has three different pre-order meals available alongside made-to-order sides and desserts. The $139 Turkey Family Feast can serve up to eight people and includes all of the favorites. Herb-roasted turkey breast, sides, mushroom stuffing, cranberry relish, and artisan bread will be fully cooked and chilled, with heating instructions – ready to pick up on November 23rd or 24th. They will also be offering a smaller version of the feast for four people or individual turkey plates for smaller gatherings. Their sides include everything from mashed organic potatoes to macaroni and cheese and roasted brussels sprouts with turkey bacon.
Take the work out of meal prep by pre-ordering any one of their Thanksgiving meals for your family and pick it up early so that you can spend the day relaxing and being thankful this holiday.
BUFFET OR DINNER AT THE OMNI
Usually, it's Thanksgiving dinner that people save their appetites for. This year, the Omni La Costa Resort & Spa isn't setting a limit on when you can start eating, or how much you can have. The restaurant's newest venue, Costa de la Luna, will be hosting a Chef's Champagne Buffet, catered by Executive Chef Adam Solowitz. The buffet will include a full feast of holiday treats, including a cold seafood bar, Cajun deep-fried turkey, and carving stations. The cost is $125 per adult and $55 per child ages 4-10.
Or, if you prefer a seated pre-fixe option, Bob's Steak and Chop House will also be offering a traditional take on Thanksgiving Dinner. The restaurant will offer the finest selection of meats and sides from 3-7 p.m, and are taking reservations now.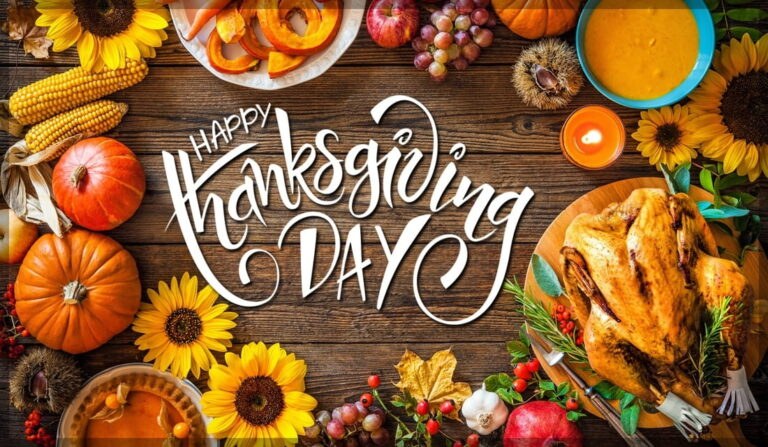 PARK HYATT AVIARA
Another resort that is offering a variety of dining options this holiday season is the Park Hyatt Aviara. The California Salon at the Park Hyatt will be starting the day early with a Thanksgiving Day Brunch Buffet starting at 11:00 a.m. and lasting until 4:00 p.m. for only $105 for adults and $55 for children. Ember and Rye will be hosting a Thanksgiving day buffet with a family-style feast for diners of all ages.
Lastly, the Ponto Lago will also be keeping family in mind with a Baja-California themed menu and accompanying family feast.
THE CROSSINGS AT CARLSBAD
Ocean views and golf greens are just a few of the reasons that The Crossings at Carlsbad feel like a vacation year-round. For Thanksgiving this year, Canyons Restaurant at The Crossings is featuring a Turkey Feast that will be hard to beat. There is a vegetarian option for $45 and a full Thanksgiving Dinner option for $50. You can upgrade your meal with bottomless mimosas for just $20 and enjoy a three-course pre-fixe menu with everything from butternut squash bisque to roasted turkey breast or ratatouille wellington with whipped potatoes, baked yams, or roasted brussels sprouts and a desert.
For dinner with a view, book a reservation at The Crossings at Carlsbad this Thanksgiving.
Giving thanks is done in many different ways. This year, leave the meal to trusted chefs throughout Carlsbad's community restaurants. The thanks you feel in your heart can be felt with time well spent and meals from places you love. Your friends and family will feel the love too.