Top Picks for Father's Day 2021
As Father's Day approaches, there is a warm buzz in the air. June is full of hints of summer - calm breezes in the backyard, shirts, sandals, and the slow simmer of grilled hot dogs and brats in the backyard.
As the start of summer, it is a month where the scent of freshly cut grass, sweaty jerseys, and swimming trunks start to emerge.
In June, school is out, and summer vacation lingers on the horizon. Long before Father's Day marked the start of summer, Mother's Day was recognized around the nation. In Spokane, Washington residents wanted to honor fathers as well. Sonora Smart Dodd advocated for the holiday to pay homage to her father - a civil war veteran by the name of William Smart Jackson. In 1910, the Spokane YMCA decided to make it official. In 1966, Lyndon Johnson heard the calls of his constituents, asking for an equivalent to Mother's Day. As President, he issued the first presidential proclamation honoring fathers around the nation and designated the third Sunday in June as Father's Day. So how is Father's Day celebrated today and what is there to do in Carlsbad? Here are some great ideas and where to find them.
Fire Up a Feast
Bob's Steak and Chop House
The Omni La Costa Resort and Spa is home to some of the best luxury accommodations in the city. Alongside the stellar grounds and exemplary staff, the resort also boasts one of San Diego's finest steakhouses. It is the perfect place to treat your dad to something special.
Bob's Steak and Chop House was created in the heart of Texas. The local chain serves up big slabs of meat and a variety of fresh-caught seafood. They specialize in flavorful steaks paired with iconic sides that will impress any dad's taste buds and guarantee no one leaves the table hungry. Make a reservation or order ahead for curbside pickup to spoil dad at home.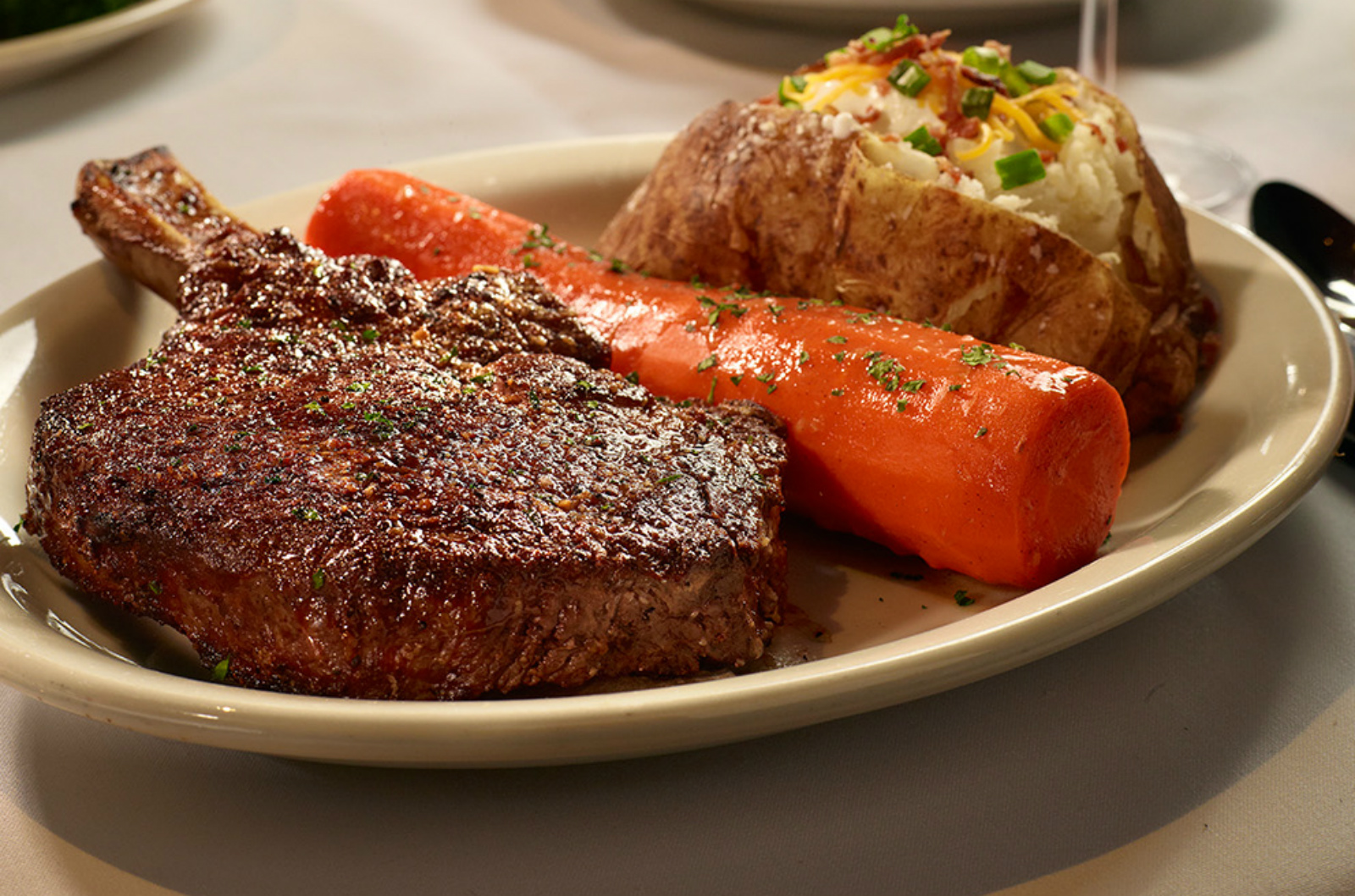 Pacific Point Lounge
If your dad is someone who likes to stretch out and enjoy a cocktail after a hard day's work, Pacific Point is a great place for a Father's Day cocktail that he'll remember. The lobby bar and terrace are a luxurious outdoor retreat with a heated terrace. On Father's Day, Park Hyatt's lobby bar will be open from 12:00 p.m. to 10:00 p.m. Treat dad to a tasty drink and a bite to eat during one of Carlsbad's stunning summer sunsets - he'll be able to unwind, relax, and recharge for the week ahead.
Get Out and Grill Out
South Carlsbad State Beach
For dads that feel at home in the outdoors, South Carlsbad State Beach is the spot to pitch a tent, grill up a good meal, and enjoy the coastline. The popular bluff-top campground runs along the south end of the city's 7-mile stretch of beaches. Campsites have an upfront and personal view of the ocean, complete with waves crashing below as you sleep. Fire pits calm the chill of the evening air and give campers a place to gather after a day full of swimming, surfing, and bodyboarding. Book your campsite now to reserve a space this Father's Day.
Cruise Down the 101
In Carlsbad, some of life's joys are in the small things. A drive down the coastline on Historic Highway 101 is a chance to soak in the diverse and vibrant ecosystems that are spread out along the way. Rent a car, put the top down, and treat dad to a drive that will create memories for years to come.
Explore the Village
For quality time with limitless things to do, bring dad to the Carlsbad Village. You can start the day by grabbing a bite to eat at any of the local restaurants, spoil yourselves to dessert, and even get some shopping in while you're at it.
Fresco 264
Woodfired pizza and seafood hold the keys to anyone's heart. At Fresco 264, you can stroll into the heart of Carlsbad Village for a drink, a snack, or a full-blown meal.
Pure Brewing Taphouse
Pure Brewing Taphouse is one of Carlsbad Village's newest additions. For a craft brew in the heart of the Village on State Street, Pure Brewing's west-facing views and open-air patio are the perfect place to grab a beer and enjoy a tropical Biergarten vibe.
Handels
For dessert, Handels has homemade ice cream that's created one batch at a time. Handels uses the finest ingredients with personal recipes sourced from creator Alice Handel who started the shop in the summer of July 1945.
After dessert, you can burn off your ice cream by browsing the shops and heading over to the boardwalk for a stroll along the beach.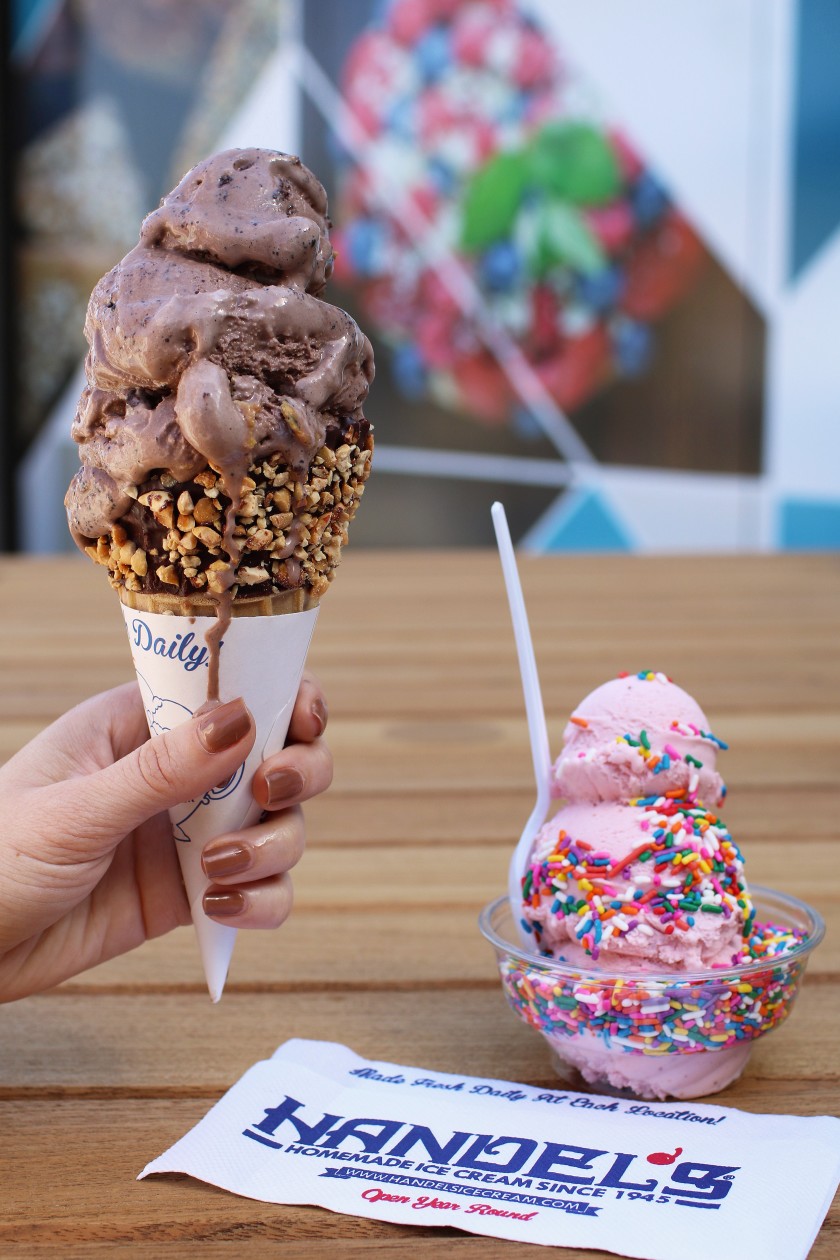 Tee Off
Aviara Golf Club
If your dad loves to spend his free time on the golf course, there's no better gift than a tee time at Carlsbad's famed Arnold Palmer signature golf course at the Park Hyatt Aviara Resort and Spa. The 72 par course winds through rolling valleys and has ocean views that are next to none for a day on the greens.
Dads are one of life's most precious gifts and Father's Day is a hallmark to honor that. Enjoy a meal, cruise down the coast, and swing for the hills - your dad deserves it.