What's Hopping for Easter in Carlsbad
When it comes to holidays, everyone has a favorite. As kids, Christmas presents, costumes, and candy top the list. As we get older, our favorites might change.
Holidays are steeped in family tradition, religion, and sometimes just a reason to celebrate and have fun. Depending on your stage of life, any one of these things may take priority.
Presents and candy might be all that matters when you're a kid, but holidays that have family traditions tied to them might mean more to you when you become a parent. By nature, holidays are tied to a very specific time of year. When you think about Christmas, winter comes to mind. Or, if you love the 4th of July, you're probably imagining summertime heat while splashing in the pool.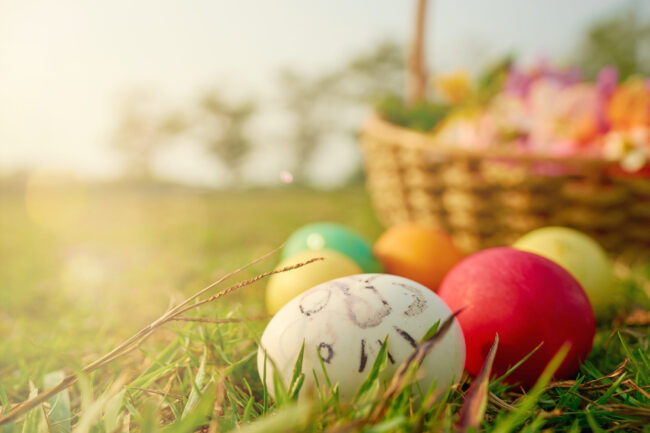 In fact, time of year is exactly why the Easter holiday is so special. Easter is one of the first major holidays to hit the calendar when a new year begins. And, it brings just that – the promise of new beginnings and a celebration of new life. After the winter holidays, the beginning of the new year lets us reset and hunker down as winter thaws. By March, warm weather starts creeping in, bringing new blooms and reintroducing color to the bleakness of winter. However, its April that really brings the brightness and Easter is here to celebrate it. If spring colors, egg hunts, and bunnies make your list of favorites, then Easter is your holiday. Here are some of the Easter celebrations happening in Carlsbad this year:
EGGstravaganza Spring Festival
Over the years, the EGGstravaganza Spring Festival has been a favorite for Carlsbad residents. This year's festival will take place on the Saturday before Easter on April 16th. It will be hosted at Poinsettia Park and have multiple activities for both kids and adults. There will be face painting, cookie decorating, a Kids Fun Zone, and crafts.
From 10:30 a.m. until 12:30 p.m., kids can enjoy Carlsbad's biggest egg hunt with activity cards to keep score. Older kids can compete against each other in groups of 20 to 30. Candy filled eggs will be hidden around the park and after all of the eggs are found, staff will replenish the fields. There will be non competitive fields for little ones and those with special needs. You can purchase wristbands and activity cards for the event at community centers around the city anytime from March 26th to April 15th.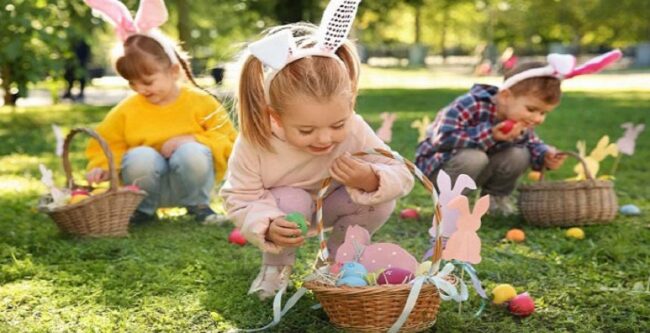 Chandler's Easter Sunday Brunch
For Christians, Easter Sunday starts with church in the morning. For this reason, many people use brunch as a way to prepare a holiday meal for the holiday. This year, Chef Teri at Chandler's is putting together an Easter brunch complete with activities for the whole family. There will be an egg hunt, arts and crafts, and even a chance to take a photo with the Easter Bunny himself. The egg hunt will be staggered throughout the day starting at 11:10 a.m. and ending at 12:40 p.m.
Brunch includes complimentary mimosas and favorites like farm fresh scrambled eggs, heirloom breakfast potatoes, and applewood smoked bacon. There will be an omelet station, salmon bar, deviled egg bar, and more. The cost is $79 per person, and you can book a reservation online here.
Twenty/20 Grill & Wine Bar
At Twenty/20, Easter is a time for celebration. The 2022 festivities will extend to the Sunset Terrace and Ballroom where the Easter Bunny will join in the fun and be available to take pictures with guests. Easter brunch is $65 for adults and $80 for adults. Visitors can enjoy the picture perfect coastal views perched atop one of Carlsbad's highest points.
The brunch menu features everything from elixirs to light fare and shareables, farm fresh omelettes, benedicts, and entrees like prime rib and pan-seared Baja striped bass. Secure a reservation now to reserve your spot.
Park Hyatt Aviara
If one brunch isn't enough, Park Hyatt has two separate offerings to fill your plate. Ember & Rye will be featuring a brunch buffet from 10 a.m. to 2:00 p.m. For $155 per person and $65 for kids, guests can partake in everything from an iced seafood display to cheeses, carving stations, and specialty entrees like braised lamb shoulder. There will be also be a dessert buffet including sweet treats like cinamon rolls, muffins, and more.
The California Salon will also be celebrating Easter with their own brunch buffet menu. This one will be from 10:30 a.m. to 2:30 p.m. at a slightly cheaper price point of $140 per person and $60 per kid. The buffet at the California Salon will provide similar fish and meat options with a few additional entrees like horchata french toast and asparagus and crispy ham.
All resort and dining guests are also invited to join the Annual Easter Egg Hunt in The Gardens from 11 a.m. to 1 p.m.
La Costa
Family fun is what the Omni La Costa Resort & Spa is all about. For Easter, they are serving up a brunch for palettes of all ages. There will be carving stations, bottomless mimosas, and family friendly entertainment. After brunch, La Costa will be hosting one of the largest egg hunts in the city with an astounding 15,000 eggs and an appearance by the Easter Bunny himself.
Brunch will be from 11:00 a.m. to 3:00 p.m. and reservations are required.
Spring is here and Easter is just around the corner – there's plenty to do in Carlsbad to celebrate. Check out any of these fun places for all of your favorite Easter traditions.